The global colour line
The global colour line
Wednesday 23 September 2020,

5.00pm

to

6.00pm

BST
Wednesday 23 September 2020,

5.00pm

to

6.00pm

BST
Nearly 120 years ago, the African-American writer W.E.B. du Bois first spoke of the 'global colour line' and predicted that it would define the twentieth century. More recently, the death of George Floyd in Minneapolis, has had huge international ramifications which suggests that the issue persists down to the present day. But has there really been a 'global colour line' in the past, and if so when was it drawn, whom did it divide, and does it still operate?
Dr Shruti Kapila will lead the conversation with Professor Saul Dubow, Dr Chika Tonooka and Dr Arjun Sharath as they discuss this pressing question in its wider historical and political context. Following the discussion there will be a live Q&A.
Speakers
Dr Shruti Kapila (Fellow of Corpus Christi)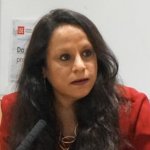 Panel Chair: Dr Shruti Kapila researches and teaches modern Indian history and global political thought at the Faculty of History and is Fellow and Director of Studies at Corpus Christi College at the University of Cambridge. She was educated in India and prior to Cambridge, she held academic appointments at Oxford University and Tufts University. Widely published she is author and editor of An Intellectual History for India (CUP, 2010) and co -editor Political Thought in Action: Bhagavad Gita and Modern India (CUP, 2013). Her publications cover the range of themes and concepts from violence, democracy, psychoanalysis, race, and science that  have appeared in top journals including Past and Present, Modern Intellectual History, Public Culture and also serves on the editorial board of the Journal of History of Ideas. Her latest publication is a book on the political foundations of modern India entitled Violent Fraternity in the Indian Age will be published by Princeton University Press and Penguin Random House (South Asia edition) in March 2021.  
She has also worked extensively on Cambridge's India (international strategy) since 2012 in forging new links with institutions and public policy to enhance Cambridge's long-standing engagement with India. She also does commentary for national and international media including Financial Times, India Today, Prospect magazine and BBC, Bloomberg and Al-Jazeera TV. 
Professor Saul Dubow (Fellow of Magdelene)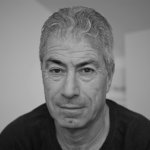 Professor Saul Dubow is Smuts Professor of Commonwealth History, Faculty of History and a Fellow of Magdalene College. Saul has written extensively about the history of racial science in South Africa, from paleontology and human origins, to psychology, history, medicine, and anthropology. His ongoing interests lie in the history of segregation and apartheid; in Commonwealth, imperial and post-colonial history; in the history of science; and in the political dimensions of global intellectual thought. 
Dr Chika Tonooka (Fellow of Pembroke)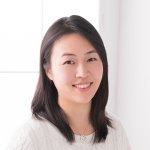 Dr Chika Tonooka is Mark Kaplanoff Research Fellow in History, Pembroke College. Chika is an international historian of the twentieth century. She is currently working on a book project examining British responses to the rise of imperial Japan in the early twentieth century. Chika is a member of the 'Reimagining World Order' project to be launched this fall at the Princeton Institute for International and Regional Affairs. She read History (BA) at St. Catharine's College and completed her PhD, also in History, at Gonville & Caius College. 
Dr Arjun Sharath (Centre for Geopolitics)
Dr Arjun Sharath recently finished his PhD in Politics and International Studies at the University of Cambridge.  His research focused on the role of race in geopolitics and immigration.  He specifically examined how contemporary theories of race influenced the foreign policy preferences of the United States and the United Kingdom towards each other, Germany, other great powers at the turn of the last century. 
Booking information
Booking for this event is now closed.