The evolving architecture of global climate law
The evolving architecture of global climate law
Friday 22 September 2023,

2.00pm

to

3.00pm

BST
Friday 22 September 2023,

2.00pm

to

3.00pm

BST
This talk will sketch the rapidly evolving global legal response to the climate crisis. Going beyond the international legal response through the UNFCCC and Paris Agreement as a starting point, the talk will analyse seven cross-cutting trends that characterise the changing architecture of global climate law, namely: (i) the growing number of international forums addressing climate change; (ii) the softening of commitments; (iii) the changing nature of differentiation; (iv) the use of market-based instruments; (v) the rise of national climate change legislation; (vi) increasing climate-related litigation; and (vii) the growing importance of non-state actors.
Speakers
Professor Harro van Asselt (Hughes Hall)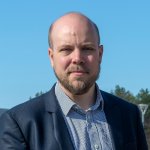 Harro van Asselt is Professor of Climate Law and Policy with the University of Eastern Finland (UEF) Law School, Visiting Research Fellow with the Copernicus Institute of Sustainable Development at Utrecht University, and Affiliated Researcher with the Stockholm Environment Institute. Before joining UEF, Harro worked at the Stockholm Environment Institute, the Environmental Change Institute at the University of Oxford, and the Institute for Environmental Studies at the Vrije Universiteit Amsterdam. He has published extensively on various facets of climate law and policy. He is the author of The Fragmentation of Global Climate Governance (Edward Elgar, 2014), co-author of The Art and Craft of International Environmental Law (OUP, forthcoming), co-editor of Governing Climate Change and The Politics of Fossil Fuel Subsidies and Their Reform (both CUP, 2018). He is also Editor of the Review of European, Comparative and International Environmental Law (RECIEL). From September 2023 onwards, he will take up the Hatton Professorship of Climate Law with the Department of Land Economy at the University of Cambridge, and he will be a Fellow with Hughes Hall.
Booking information
Bookings for this event are handled externally. Please contact the event organiser if you have any questions.
Booking for this event is now closed.