Sustainable food choices: From crop cultivation to global food security and individual eating choices
Sustainable food choices: From crop cultivation to global food security and individual eating choices
Friday 25 September 2020,

4.00pm

to

5.00pm

BST
Friday 25 September 2020,

4.00pm

to

5.00pm

BST
Image courtesy of cfse.cam.ac.uk
Image courtesy of cfse.cam.ac.uk
This session will explore food choices ranging from crop diversity and how we choose what to plant, to global food security and its impact. Speakers will also consider the interaction between food retailer choices on what to offer, and individual food selection and the impact this has on overall carbon emissions.
Speakers
Professor Andrew Balmford (Clare 1982)
Andrew Balmford is Professor of Conservation Science in the Department of Zoology, University of Cambridge, where his research focuses on how to reconcile biodiversity conservation with meeting human food needs and other land-demanding activities; the costs and benefits of retaining intact ecosystems; and what works in conservation. He works primarily in the Global South and collaborates closely with conservation practitioners and with colleagues in other disciplines, including economics and psychology. In his book Wild Hope he argues that cautious, evidence-based optimism is vital in tackling environmental challenges. Andrew helped establish the Student Conference on Conservation Science, the Cambridge Conservation Initiative, and Earth Optimism.
Dr Helen Curry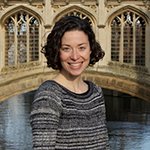 Dr Helen Curry is Peter Lipton Senior Lecturer in the Department of History and Philosophy of Science at the University of Cambridge and a Fellow of Churchill College. A historian of recent science and technology, she writes about the histories of modern biology and biotechnology, industrial agriculture, and environmental change. Her current research considers the history of global conservation, in particular efforts made to preserve the genetic diversity of agricultural crops. She is the author of Evolution Made to Order: Plant Breeding and Technological Innovation in Twentieth-Century America (University of Chicago Press, 2016) and co-editor of Worlds of Natural History (Cambridge University Press). 
Dr Nazia Mintz-Habib (St Edmund's 2006)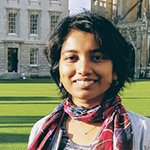 The founding director of RSDP, Dr Nazia M Habib, FRSA trained as a political economist from the University of Cambridge, specialises in integrating systems thinking for applied resilience and sustainability scholarship. She has advised over 20 countries on a wider variety of topics related to sustainable development and public policy upgrading. She holds multiple fellowships including the prestigious World Economic Forum, Sustainability Science fellowship at Harvard, and MIT and Newton Fellowship to name a few. Prior to founding RSDP, she was one of the founding university lecturers for the MPhil in Public Policy degree programme at Cambridge. Her book 'Biofuels, Food Security, and Developing economies' (2016) was ranked among the top three highly influential by Food Tank. At Cambridge, she received Claydon Prize for outstanding PhDs in Economics. 
Dr Amy Munro-Faure (Homerton 2008)
Amy Munro-Faure is Engagement Manager at Cambridge Zero. Her work involves managing the Living Lab for Sustainability, including support for student projects and summer internships. The 'Living Lab' provides opportunities for Cambridge students to improve environmental sustainability on the University estate through projects, internships and research. It draws on the expertise and talent of students and staff at the University of Cambridge, encourages application of knowledge to the real-world context, enhances skills of those involved, increases connections between people, and provides more opportunities to reach the University's mission.
Booking information
Booking for this event is now closed.