Q&A with Sharon Peacock, coronavirus variant hunter
Q&A with Sharon Peacock, coronavirus variant hunter
Friday 24 September 2021,

5.00pm

to

5.50pm

BST
Friday 24 September 2021,

5.00pm

to

5.50pm

BST
Sharon Peacock, Director of COG-UK, talks about what we've learnt from genome sequencing of the SARS-CoV-2 virus and how the data from this work is vital for understanding transmission, how to treat the disease and the effectiveness of vaccines.
Following the conversation, there will be a live Q&A.
Speakers
Professor Sharon Peacock FMedSci CBE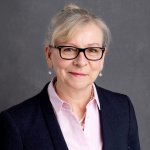 Sharon Peacock is a clinician scientist who has worked in academic microbiology in the United Kingdom and Southeast Asia for the last 25 years. She has built her scientific expertise around pathogen genomics, antimicrobial resistance, and a range of tropical diseases. Sharon is the founding director of COG-UK, which was formed in April 2020 to provide SARS-CoV-2 genomes to UK public health agencies. This has generated over half a million genomes to date. She has published more than 500 peer-reviewed papers, and is a Fellow of the Academy of Medical Sciences, a Fellow of the American Academy of Microbiology, and an elected Member of EMBO.  In 2015, Sharon received a CBE for services to medical microbiology, and in 2018 she won the Unilever Colworth Prize for her outstanding contribution to translational microbiology
Booking information
Booking for this event is now closed.