Promoting diversity in power and propulsion
Promoting diversity in power and propulsion
Saturday 19 September 2020,

3.00pm

to

4.00pm

BST
Saturday 19 September 2020,

3.00pm

to

4.00pm

BST
A panel of women engineers discusses and fields questions on the challenges and opportunities in promoting gender equality in future power and propulsion.
A recording of this session is now available to watch on YouTube.
Speakers
Dr Masha Folk (Gonville and Caius 2014)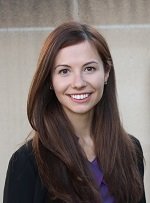 Dr Masha Folk graduated from The Ohio State University with a Bachelor of Science degree in Aerospace Engineering, before commencing her first role at Rolls Royce, where she completed the graduate training programme and undertook a master's degree at Purdue University. In 2014 she was accepted into the EPSRC Centre for Doctoral Training Program in Gas Turbine Aerodynamics at Cambridge under the supervision of Professor Rob Miller. Masha's research at the Whittle Laboratory examined the impact of combustor turbulence on turbine loss mechanisms.  Zonta International recognised her contribution to applied aerodynamics in 2015, awarding her the Amelia Earhart Fellowship. In 2019, the ASME Turbomachinery Committee selected the technical paper on combustor turbulence by Masha and co-authors Rob Miller and John Coull as one of the Best Papers in the annual Turbo Exposition, the Society's premier turbomachinery technical event. On completing her PhD, Masha returned to Rolls-Royce in Indianapolis where she is a specialist in combustor-turbine aerodynamics.
Abigail Berhane (Christ's 2019)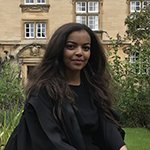 Abigail Berhane (Christ's 2019) is a first year PhD student in the University of Cambridge, Department of Engineering. In 2015, Abigail Berhane completed an internship at Arup where she was first introduced to Computational Fluid Dynamics. She enrolled at the University of Sussex in 2016 and left in 2019 with a first class honours BEng in Mechanical Engineering. Abigail was awarded for 'An Outstanding Performance' in her final year and recognised as the 'Institute of Mechanical Engineers (IMechE) Best BEng'. During her undergraduate, she led and founded a society called Equality in Engineering (EinE) to address the lack of diversity in engineering. This involved the organisation of events for guest speakers from the University of Oxford, Arup and the IMechE to discuss their experiences with race and gender in engineering. Abigail worked as a Data Analyst, between 2018 and 2019, at Southern Water where she was responsible for recording the hydraulic efficiency of various water pumps. Abigail has also completed numerous internships throughout her time in education at Arup, Ricardo, Siemens and BP. In 2019, she joined the CDT programme in Future Propulsion and Power. Her PhD will focus on the impact of surface topography and roughness on the aerodynamic performance of turbine blades.
Dr Judith Farman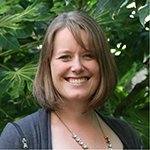 Dr Farman was an undergraduate at the University of Durham, where she studied General Engineering specialising in Electronics and Control. She worked in industry for ten years working on a range of products including gas turbines, earth moving equipment and wave energy turbines. She obtained Chartered status in 2010 from the Institute of Engineering and Technology. While continuing her work in industry she undertook a PhD at Cranfield University. Her PhD research focused on modelling the behaviour of oscillating water columns and developing suitable control strategies for optimal power extraction. She has been a researcher at the Whittle Laboratory, University of Cambridge, since 2015. Her research has included the development of load shedding devices for tidal stream turbines; developing data acquisition systems for rotating machinery; and aero-engine compressor bleed design.
Dr Helen Brocklehurst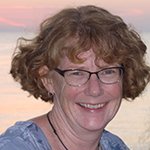 Helen Brocklehurst has over 30 years' experience working for Rolls-Royce in the field of Aerothermal Technology. During this period she gained a MSc in Computational Fluid Dynamics for multi-phase flows in Combustion Chambers and an EngD in Soot and Radiation Modelling under the tutelage of Professor Barry Moss at Cranfield University. She was also awarded a Fellowship at the National Aerospace Laboratories in Japan looking at the impact of radiation on pollutant emissions. She went on to take on management roles in Engine Thermals, Turbines Aero-thermodynamics, Compressor Aerodynamics and the Global CFD Methods team. She has a broad experience in the field of Aerodynamics applied to Gas Turbine technology and a particular interest in the application of CFD to gaining understanding and design solutions. In 2017 she was elected a Fellow of the Institute of Mechanical Engineers.
Dr Bronwyn Power (Clare Hall 2003)
Dr Bronwyn Power (Clare Hall, 2003) is an Associate Director for Fan & Compressor Aerodynamics at Pratt & Whitney in the United States. Before joining Pratt & Whitney in 2019, Bronwyn rose to the position of Senior Technical Specialist for fan system design at Rolls Royce Corporation & Rolls Royce plc. In this role, Bronwyn's work focused in particular on the design of the Trent XWB 97k fan system for the Airbus A350-1000 aircraft, currently Rolls Royce's largest and most efficient Commercial turbofan. Bronwyn also lead for many years the development of advanced-technology fan systems for future corporate aircraft. Before beginning her Industry career, Bronwyn completed her PhD research at the Whittle Laboratory under the supervision of Professor Liping Xu. Bronwyn's research concerned the application of passive aerodynamic-control techniques to advanced high-pressure-compressor design.
Booking information
Booking for this event is now closed.