Maths or medicine – which comes first?
Maths or medicine – which comes first?
Friday 24 September 2021,

11.00am

to

11.50am

BST
Friday 24 September 2021,

11.00am

to

11.50am

BST
It is undoubtedly true that maths and statistics are driving a revolution in medicine and healthcare. It is also true that a lot of new maths is being discovered thanks to the interesting challenges that healthcare raises. In this conversation, Carola and John will discuss how medicine has led them to work on all kinds of maths and stats, much of which has application in some very different places.
Speakers
Professor Carola-Bibiane Schönlieb (Girton 2007 and Fellow of Jesus)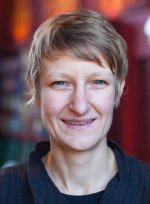 Carola-Bibiane Schönlieb is Professor of Applied Mathematics at the Department of Applied Mathematics and Theoretical Physics, University of Cambridge. Together with her Cambridge Image Analysis group she does research on mathematical methods for image analysis and inverse imaging problems. She has active interdisciplinary collaborations with clinicians, biologists and physicists on biomedical imaging topics, chemical engineers and plant scientists on image sensing, as well as collaborations with artists and art conservators on digital art restoration. Her research has been acknowledged by scientific prizes, among them the LMS Whitehead Prize 2016 and the Calderon Prize 2019. 
Professor John Aston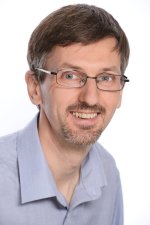 Professor John Aston is Harding Professor of Statistics in Public Life at the University of Cambridge, where he leads research into the use of quantitative evidence in public policymaking, works with those in public life to ensure the best methods are used, and aims to improve the use of statistics and other quantitative evidence in public policy debates. He also works in the areas of statistics in healthcare, particularly medical imaging, and he is Co-Director of the Cambridge Mathematics of Information in Healthcare Hub. He was awarded a knighthood in the 2021 Queen's Birthday Honours for services to statistics and public policymaking. 
Until recently he was also the Chief Scientific Adviser to the Home Office, and formerly was a board member and trustee of the Alan Turing Institute. He is currently a non-Executive Director of the UK Statistics Authority. 
John specialises in applied statistics, with particular interests in official and public policy statistics, statistical neuroimaging, and statistical linguistics. He has previously spent time working in the United States and Taiwan.
Booking information
Booking for this event is now closed.