How should a government be? The new levers of state power
How should a government be? The new levers of state power
Monday 27 September 2021,

9.00am

to

9.50am

BST
Monday 27 September 2021,

9.00am

to

9.50am

BST
The pandemic has placed governments around the world in the spotlight in terms of how they provide supporting services and security for their people. In this talk, Professor Jaideep Prabhu, Dr Tanya Filer (Robinson 2004), Michael Kitson and Stephen Taylor will talk about how governments across the globe are using new levers of state power—including new technologies and forms of organisation—to deliver change for their citizens faster, better and cheaper. Join us as we discuss what the future of government might look like, and how governments can be better and smarter.
Speakers
Professor Jaideep Prabhu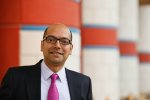 Jaideep Prabhu is a professor of business and enterprise at the University of Cambridge's Judge Business School and directs the Centre for India & Global Business (CIGB). He is the co-author of Frugal Innovation: How to do better with less, the Chartered Management Institute's (CMI) Book of the Year in 2016. 
Dr Tanya Filer (Robinson 2004)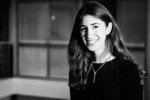 Dr Tanya Filer leads the Digital State Project at the Bennett Institute for Public Policy, University of Cambridge. She is also Founder and CEO of StateUp, the public-purpose technology intelligence and advisory company focused on bridging the gap between the worlds of government and technology.
Michael Kitson (Fellow of St Catharine's)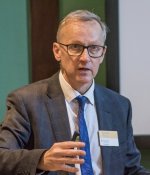 Michael Kitson is Senior Lecturer in International Macroeconomics at the Judge Business School; Director of the Cambridge MBA; Assistant Director of the Centre for Business Research (CBR); and a Fellow of St Catharine's College. His research interests include innovation policy; macroeconomic policy and performance; international trade; regional economics; and corporate performance. He is currently researching the knowledge exchange activities between the UK businesses and UK universities (funded by Research England and the National Centre for Universities & Business). 
Stephen Taylor
Stephen Taylor has worked for a number of years in different humanitarian and development contexts, he currently works for Simprints as the Chief Delivery Officer. He recently completed an Executive MBA at Cambridge University and has a keen interest in supporting organisations to demonstrate appropriate due diligence controls, whilst better ensuring verified social impact.
Stephen has experience of working in fragile and insecure contexts across the MiddleEast, Central Asia, and many regions in Africa. Recent roles include: Head of OfficeSyria and Turkey with World Vision; Syria Response Director with Oxfam; Country Director Pakistan with Action Against Hunger; and as an internal advisor with Save the Children in West and Central Africa.
Stephen joined Simprints to follow his passion for supporting transformative change in the international development sector. He passionately believes in the enabling potential of biometric solutions, which he hopes can contribute to greater accountability, efficiency and effectiveness. Having established large scale consortiums and managed budgets of over 100 million USD Stephen has extensive experience of ensuring compliance, fraud prevention and MEAL aspects.
Booking information
Booking for this event is now closed.