Gates Scholars: how much impact can individual social entrepreneurs have on development?
Gates Scholars: how much impact can individual social entrepreneurs have on development?
Wednesday 23 September 2020,

6.00pm

to

7.00pm

BST
Wednesday 23 September 2020,

6.00pm

to

7.00pm

BST
Photo by Drew Beamer on Unsplash
Photo by Drew Beamer on Unsplash
In this session Professor Jaideep Prabhu will chair a discussion with Gates Cambridge Scholars Carol Ibe, Riaz Moola, and Shadrack Frimpong, focusing on the role of social enterprise and education in promoting economic and social development in Africa.
This year, Gates Cambridge is celebrating 20 years of supporting more than 1,900 of the most academically outstanding and socially committed postgraduate students in the world.
Speakers
Professor Jaideep Prabu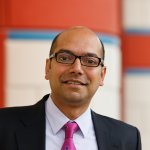 Jaideep Prabhu is Professor of Marketing and Jawaharlal Nehru Professor of Indian Business at the Cambridge Judge Business School, University of Cambridge. He has published in leading academic journals and his work has been profiled by the BBC, Bloomberg BusinessWeek, The Economist, The Financial Times, Le Monde, The New York Times, and The Times. He is the co-author of Jugaad Innovation: Think Frugal, Be Flexible, Generate Breakthrough Growth, described by The Economist as "the most comprehensive book yet" on the subject of frugal innovation. His most recent book, Frugal Innovation, was published in February 2015 and won the CMI's Management Book of the Year Award 2016. 
Dr Carol Ibe (Newnham 2015)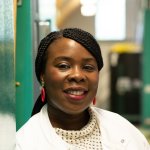 Carol recently completed her PhD as a Gates scholar at the Department of Plant Sciences and Newnham College, University of Cambridge. Following the completion of her PhD, Carol joined the Cambridge-Africa Programme, where she designed a postdoctoral research fellowship that will enable high achieving early-career African researchers to undertake cutting-edge research at the University of Cambridge. Carol is passionate about building scientific research capacity to solve problems in Africa. This led her to set up the JR Biotek Foundation, a U.S 501(c)3 non-profit organisation that develops and provides world-class scientific research training programmes tailored to support Africa's next generation of scientists. Her outstanding research and exemplary leadership have led to several awards and recognition including the 2019 Bill Gates Sr Prize and the highly competitive 2019 Cambridge Society for the Application of Research (CSAR) award, of which she was the first black student to win. Carol hopes to use her education, gifts and passion to guide and inspire more African researchers, especially African women to pursue scientific careers and to make a difference. 
Riaz Moola (King's 2014)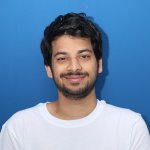 Riaz Moola is a Cambridge graduate and Gates Scholar who holds multiple degrees in Computer Science, and who has years of experience in the tech industry building systems, providing education and code review, and helping to develop start-ups to their full potential. Moola is the founder and CEO of CoGrammar, a global leader in expert code review and mentorship, and HyperionDev, a leading tech education company that uses 1-on-1 mentorship, expert code review, and immersive bootcamps to provide accessible tech education that gets graduates job-ready in just 3 to 6 months.   
Shadrack Frimpong (Jesus 2020)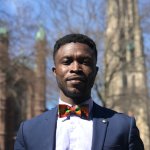 Shadrack founded Cocoa360 and pioneered the "farm-for-impact" model; a tuition-free girls' school and clinic sustained by proceeds from a cocoa farm. He leads a team of over 35 full-time staff members who have cared for 7000 patients, served 8 communities, reached over 35,000 farmers and educated 160 young girls. Shadrack is a recipient of many awards including the prestigious Samuel Huntington Public Service Award, the Clinton Foundation's Honor Roll, the Queen's Young Leader Award, Forbes 30 Under 30, and the Muhammad Ali Award. Frimpong holds degrees in biology, leadership and public health from the University of Pennsylvania and Yale University. 
Booking information
Booking for this event is now closed.