Developing chemical engineering and biotechnology technologies - making a difference during the COVID-19 pandemic
Developing chemical engineering and biotechnology technologies - making a difference during the COVID-19 pandemic
Friday 25 September 2020,

3.00pm

to

4.00pm

BST
Friday 25 September 2020,

3.00pm

to

4.00pm

BST
Image courtesy of https://ovsi.org/
Image courtesy of https://ovsi.org/
The coronavirus pandemic has resulted in immediate global challenges around the globe on a scale unlike most others in living memory. In this highly connected global world, pandemics such as the one we are currently experiencing spread rapidly and affect people in the developed world at the same time as those living in low- and middle-income countries. The spread and impact of COVID-19 affect populations differently depending on the existing healthcare infrastructure, poorly understood factors regarding the epidemiology of this novel disease, political decisions and individual choices amongst many other factors. What is clear in this complex situation is that the needs to tackle this challenge vary greatly across the globe and there is little time to waste in finding solutions. Our department has played a central role in two initiatives to help people in low and middle income countries: the Open Ventilator System Initiative (www.ovsi.org) and a programme into developing novel virus testing technologies for Ghana and other countries.
Speakers
Dr Lara Allen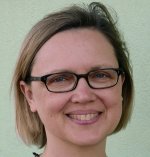 Dr Lara Allen is CEO of the Centre for Global Equality, a civil society organisation that evolves innovative solutions to global challenges. She also leads the Inclusive Innovation Programme at the Department of Chemical Engineering and Biotechnology. She has ten years of experience as an international development practitioner working as a consultant, employee and volunteer with grassroots Community Based Organisations and national and international NGOs in South Africa, Kenya, Ireland and the UK. Prior to this she was an academic with nine years of post-PhD experience at the University of Cambridge and the University of the Witwatersrand in South Africa. As head of CGE, she has led the evolution of the organisation's approach to Inclusive Innovation. This is premised on facilitating productive collaborations between academic researchers and key actors in civil society, government and business to ensure that innovations stemming from research are appropriate for the intended end-users, and are diffused and scaled effectively.
Dr David Fairen-Jimenez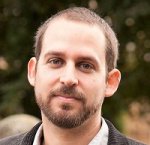 Dr David Fairen-Jimenez is a Royal Society University Research Fellow and Reader in Molecular Engineering in the Department of Chemical Engineering & Biotechnology, where he leads the Adsorption & Advanced Material Laboratory. His research into the application of metal-organic frameworks (MOFs) in energy applications and nanoscale drug delivery is underpinned by fundamental studies into molecular recognition and adsorption processes in nanoporous materials. He leads a multidisciplinary team of chemists, chemical engineers and biotechnologists. David has published multiple papers and has given many invited seminars and lectures around the world. He is a founder and Director at Immaterial Labs Ltd., a MOF manufacturing company for gas storage and air filtration, and Tarsis Technologies Ltd., a company for slower and controlled delivery of drugs using amorphous MOFs. In 2016 he was awarded a European Research Council Consolidator Grant for the "Design of NanoMOFs Capsules for Drug Delivery and Bioimaging" in cancer diagnosis and therapy. In 2018 he was a coPI of the EPSRC IRC hard-to-treat cancer. 
Professor Lisa Hall CBE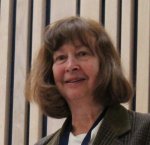 Professor Lisa Hall is Head of Department in the Department of Chemical Engineering and Biotechnology, University of Cambridge. She is the Professor of Analytical Biotechnology and leads Cambridge Analytical Biotechnology, whose worldwide reputation is in biosensors and diagnostics in healthcare.She has a special interest in diagnostics for low and middle income countries. She is a Fellow of Queens' College where she was Vice President from 2013-2018. She was appointed CBE (Commander of the Most Excellent Order of the British Empire) in the Queen's Birthday Honours list 2015, for services to higher education and sport for the disabled. She is a Liveryman of the Worshipful Company of Instrument Makers and a Freeman of the City of London.
Dr Jenny Molloy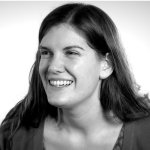 Dr Jenny Molloy is a Shuttleworth Fellow at the University of Cambridge, studying the role and impact of open approaches to intellectual property for a sustainable and equitable bioeconomy. In particular she researches the potential for local, distributed manufacturing of enzymes to improve access and build capacity for biological research. This work combines technical development using synthetic biology-based platform technologies with qualitative research on challenges faced by molecular biologists globally through interviews and case studies.    
Professor Axel Zeitler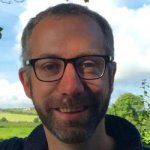 Professor Axel Zeitler is the Professor of Microstructure Engineering at the Department of Chemical Engineering and Biotechnology, University of Cambridge where he leads the Terahertz Applications Group. In addition he is a Fellow at Gonville & Caius College where he was a Research Fellow prior to his university appointment in 2010 and where he now also holds a College Lecturership in Chemical Engineering as well as in Chemistry. In 2007 Dr Zeitler completed his PhD at the School of Pharmacy, University of Otago, New Zealand following his undergraduate degree at the University of Würzburg, Germany. He previously held research positions at the Cavendish Laboratory, University of Cambridge, UK and TeraView Ltd.
Booking information
Booking for this event is now closed.