Global Cambridge in Hong Kong
This event is in the past.
Meet up with fellow alumni and immerse yourself in the University's world-leading research at Global Cambridge in Hong Kong.
Saturday, 8 April 2017 -

2.30pm

to

6.00pm

HKT
About the Global Cambridge series
We're visiting a selection of cities from around the world to bring together alumni to connect, engage and inspire. The series will showcase how Cambridge research is trail-blazing the path to new discoveries, ideas and inventions. In 2017, we've visited Bristol and Edinburgh, with Düsseldorf, Hong Kong, Leeds, Melbourne, Paris, Singapore and Sydney to come.
Panel chair: Nicola Padfield (Darwin 1976) Master of Fitzwilliam College; Reader in Criminal and Penal Justice, Law Faculty.
Theme: How is Cambridge tackling the world's most pressing global problems?
Global society faces a number of pressing issues that touch on all areas of scientific research.  From cancer research to food security, Cambridge researchers are collaborating to find innovative solutions to some of these big issues.
There is no more powerful tool than education in unlocking global potential to address and find solutions to global challenges – and Cambridge research is helping to lead the way, pioneering ways in which barriers to education particularly in developing countries can be overcome. 
Engineering has shaped our world, from everyday objects around us to great projects such as the Hadron Collider, and the role Cambridge engineering has played is second to none. As we face dwindling resources and global decline in many areas, how can Cambridge make a difference – and what solutions can we deliver for the society of the future? 
Speakers
Professor Stephen J Toope
​On 2 October 2017 Professor Stephen Toope became the 346th Vice-Chancellor of the University
Director of the University of Toronto's Munk School of Global Affairs (2015-2017), and before that President and Vice-Chancellor of the University of British Columbia (2006-2014)
Among the distinctions he has received are the Queen Elizabeth II Silver Jubilee Medal (2012), the United Way of Canada President's Award of Distinction (2014), various honorary degrees and the John Read Medal of the Canadian Council of International Law (2015).  In 2015 he was inducted as an Officer of the Order of Canada – one of Canada's highest honours
Professor Toope's academic interests are in international law, human rights, international legal theory and international development
Consultant to Canada's Department of Foreign Affairs and International Trade, the Canadian International Development Agency and a number of United Nations' agencies. Between 2004 and 2007, Chair and Rapporteur of the UN's Working Group on Enforced and Involuntary Disappearances
Past Director of the Public Policy Forum, of the Canadian Institute for Advanced Research and of the Royal Conservatory of Music – from which he received an Honorary Fellowship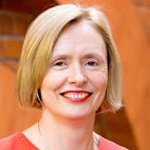 St Catharine's 1980, Law
PhD 1992
Professor Ferran is the Pro-Vice-Chancellor for Institutional and International Relations. In this role the Professor is responsible for the University's human resources policy and strategy as well as oversight and development of the University's international engagement.
She is Professor of Company and Securities Law in the Faculty of Law and Tom Ivory Professorial Fellow in Law at St Catharine's College.
Professor Ferran served as Chair of the Faculty of Law from 2012 to 2015.
Her main research interests are corporate finance law, financial regulation and general company law. Professor Ferran has advised and given evidence to Parliamentary committees, including serving as the Specialist Adviser to the House of Lords European Union Committee in its inquiry into banking union in 2012.
She is the founding editor of the Journal of Corporate Law Studies (Hart Publishing) and serves on numerous advisory boards and committees, including the Cambridge Endowment for Research in Finance, the Board of Advisors to the Yale Program on Financial Stability, the Academic Advisory Board of the Asian Institute of International Financial Law, and as a Director of the Margaret Beaufort Institute of Theology.
She is a member of the European Company Law Experts Group (ECLE) and a former member of the European Banking Authority's Stakeholder Group.
Professor David Cardwell is Professor of Superconducting Engineering and Co-Director of the KACST-Cambridge Research Centre. He is also Head of the Engineering Department.  
Under Professor Cardwell's leadership the Bulk Superconductor research group at Cambridge works on the processing and applications of bulk high temperature superconductors, which can be used to generate very high magnetic fields.
He is Treasurer of the European Society of Applied Superconductivity (ESAS) and a board member of a number of international journals and conferences. He has authored over 300 technical papers and patents.
Professor Cardwell has been a Fellow of Fitzwilliam College since 1993, where he was Admissions Tutor for Sciences (1999-2011).
He was elected to a Fellowship of the Royal Academy of Engineering in 2012 in recognition of his contribution to the development of superconducting materials for engineering applications.
Professor Cardwell and his team AT Cambridge hold a recognised Guinness World Record for the strongest magnetic field trapped in a superconductor. Harnessing the equivalent of three tonnes of force inside a golf-ball sized sample of material that is normally as brittle as fine china, the team beat a record that had stood for more than a decade.
Master of Fitzwilliam College since October 2013, Nicola Padfield is a Reader in Criminal and Penal Justice at the Law Faculty and has been a Fellow of Fitzwilliam College since 1991.
After her first degree at St Anne's College, Oxford she came to Cambridge (Darwin College) to study for the Diploma in Criminology. Called to the Bar in 1978, she then spent a year at the University of Aix-Marseille. Her teaching and research has covered a broad canvas in criminal law, sentencing and criminal justice more generally. She sat as a Recorder (part-time judge) in the Crown Court from 2002-2014, is a Bencher of the Middle Temple and served as the University Advocate for several years.
Her recent research explores data around those on release from (and recall to) prison and how such systems are perceived by offenders. This under-researched area provides an important contribution to the understanding of how offenders are best supported in their attempts to desist from criminal lifestyles, and how the rehabilitation and resettlement of offenders can be better encouraged.
She has been active in a number of pan-European research networks and writes monthly editorials in the Criminal Law Review.
Booking information
Location
Asia Society Hong Kong Center
Hong Kong
Hong Kong S.A.R., China