Wild Side India and the Heritage of Lucknow
Man-made and natural wonders of India
Departing: Sunday 18 November 2018
Returning: Sunday 2 December 2018
Duration: 15 days

Experience India's rich history, vibrant heritage and natural wonders including rivers, jungles, and wildlife. During your adventure, you will experience thousands of years of history, including ancient palaces, medieval mosques, and buzzing bazaars in Delhi and Agra.
Your exposure to India's wildlife begins at Chambal, where you will see giant gharial (large, fish-eating crocodile), turtles, elephants, and the rare Ganges river dolphin.
You will journey to splendid Lucknow, known as the Golden City of India, which boasts historical architecture and a rich tradition of music and dance, and from there to the Dudwa National Park. In this pristine environment you'll track tiger, and spot the rare one-horned rhino.
Highlights:
View the magnificent Taj Mahal at daybreak
Explore the Bada Imambara and other heritage sites of Old Lucknow
Experience the wildlife of India, with expert insight from trip scholar Professor Claudio Sillero
WILDLIFE/HISTORY AND ARCHITECTURE
ACTIVITY LEVEL: MEDIUM
Booking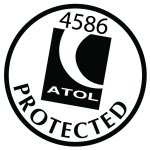 ,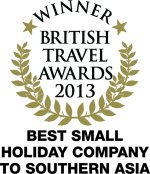 Address:
Unit 4 Artisan Place, 23 Ladysmith Road, Harrow, HA3 5FE, UK
Telephone:
+44 (0)208 901 7320
*Price details
* Per person sharing including international flights from London. Single supplement £1,460/$1,737.
$5,195 - please note that the US Dollar price is based on the exchange rate in April 2017. Contact the relevant operator for the most up-to-date price information.