Voyages to Antiquity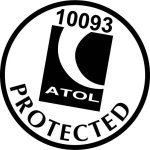 In contrast to the massive vessels cruising to and from the major ports of the Mediterranean and Southeast Asia, Voyages to Antiquity have a mid-sized ship adapted for island and coastal cruising. This means that their ship Aegean Odyssey can visit smaller, less crowded harbours and sail closer the coast enabling you to really appreciate the magical views. 
All Voyages to Antiquity tours are meticulously planned by staff in conjunction with Lord Norwich and other noted historians. Itineraries are outstanding but can be strenuous therefore a reasonable level of fitness is recommended and some passengers may decide to take a break on certain days. Daily programmes will always indicate the level of walking required on excursions. 
The lecturers and celebrated speakers who accompany you on the cruise are all first class. They have been carefully selected for their knowledge of the areas we visit and their ability to bring the history of these remarkable civilisations and cultures to life.  Assisting the main speakers aboard ship and on land will be our team of young and keen classical history graduates. They will be on hand to answer your questions and assist the guides on sightseeing trips. 
Please note that only bookings made directly through Voyages to Antiquity can be included in Alumni Group arrangements. To ensure inclusion in the group, please quote the code ALUCAM13 at time of booking. 
Address:
8 South Parade, Oxford, OX2 7JL