The Tribes and Wildlife of Assam and Nagaland
This trip is fully booked for 2017.
If you think that you know India, think again.
Departing: Monday 20 November 2017
Returning: Wednesday 6 December 2017
Duration: 17 days

The wild landscapes and fascinating tribal cultures of northeast India are unlike those anywhere else in the Indian subcontinent.
As an adventurous traveller to the states of Assam and Nagaland, you will encounter wild Bengal tigers and the greater one-horned rhinoceros.
Relish the chance to visit UNESCO World Heritage Sites and participate in indigenous festivals. Travel in unforgettable ways, on elephant-back safaris and by ferry along the life-giving Brahmaputra River. 
Highlights:
Ride by elephant into the Kaziranga National Park, where eighty per cent of the world's greater one-horned rhinoceros reside
Meet with Vaisnavite monks at their monastery on the island of Majuli 
Stay in a traditional hut belonging to the Angami Naga tribe
Join the indigenous people of Nagaland at the Hornbill Festival
This tour will be led by Dr Vibha Joshi Parkin, Research Fellow at the Institute of Social and Cultural Anthropology, University of Oxford, and one of the foremost experts on the Naga tribes and their cultures.
Working with the Nagas since 1985, her doctoral thesis was about interaction between Christian and non-Christian Angami Naga, and she has conducted extensive fieldwork into their material cultures, contributing significantly to museum collections.
Booking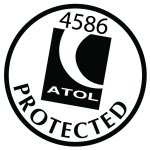 ,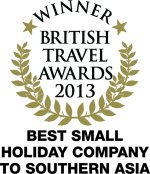 Address:
Unit 4 Artisan Place, 23 Ladysmith Road, Harrow, HA3 5FE, UK
Telephone:
+44 (0)208 901 7320
*Price details
Prices are per person based on sharing a room, including international flights from London. Single supplement £446.