The Making of the Himalaya
A geological traversal of Bhutan.
Departing: Thursday 8 November 2018
Returning: Wednesday 21 November 2018
Duration: 14 days

The remote kingdom of Bhutan has become the key location for geoscientists developing and testing hypotheses concerning the formation of the world's great mountain belts.
This unique tour will traverse Bhutan, entering at Paro in the west, and departing from the south-east along the land border to Assam, India.
During this journey you will explore the highest mountain range on Earth, and learn about their impact on the Bhutanese who live amongst them.
Experience stunning views from the passes of the High Himalaya, and visit the astonishing Bhutanese fortresses and monasteries of Paro, Punakha, Gasa and Trashigang.
Highlights:
See the thick sediments of the Tethyan Ocean, formed over 50 million years ago, used today as building stones in Bhutanese construction
Visit the vertiginous cliffs of Taktshang Gompa, and see a spectacular example of the core gneisses
Learn from trip scholars Professor Nigel Harris and Dr Tom Argles, experts on the geography and geology of the Himalaya
GEOLOGY
ACTIVITY LEVEL: MEDIUM
Booking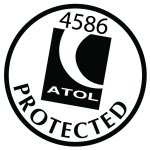 ,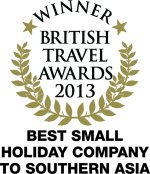 Address:
Unit 4 Artisan Place, 23 Ladysmith Road, Harrow, HA3 5FE, UK
Telephone:
+44 (0)208 901 7320
*Price details
* Per person sharing including international flights from London. Single supplement £580/$690.
$5,930 - please note that this US Dollar price is based on the exchange rate in April 2017. Contact the relevant operator for the most up-to-date price information.