Textiles, Arts and Crafts of Bhutan
A tour to appreciate the intangible cultural heritage of Bhutan
Departing: Wednesday 30 October 2019
Returning: Thursday 14 November 2019
Duration: 16 days

The Himalayan kingdom of Bhutan has preserved its unique traditions in a way unheard of in the modern world. Since the 1970s, the country has pursued a policy of Gross National Happiness, which requires the protection and promotion of cultural values and the natural environment in parallel with sustainable economic development.
On this expert-led tour you will see first-hand Bhutan's rich cultural heritage, which evolved more or less in isolation. You will learn to understand and appreciate the nuances communicated by national dress and jewellery, still worn as a matter of course; the distinctive architectural features of fortresses and monasteries; the ancient stories expressed in music and dance; and the seasonal festivities, both religious and secular.
In Bhutan you can step beyond the picturesque scenes and immerse yourself in the living arts and traditions of the Himalayas.
Highlights
Visit the Royal Textile Academy of Bhutan 
Meet artisans at a local weaving school and at the Textile Convention Centre 
Experience Bhutan's rich cultural heritage first-hand
ARTS, CRAFTS and TEXTILES
ACTIVITY LEVEL: MEDIUM
Booking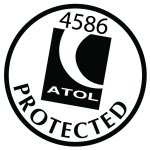 ,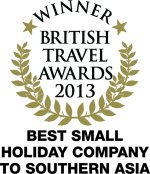 Address:
Unit 4 Artisan Place, 23 Ladysmith Road, Harrow, HA3 5FE, UK
Telephone:
+44 (0)208 901 7320
*Price details
Price per person, cost includes international flights from UK. Single room supplement is £545/$736.
$6,745 - please note that this US Dollar price is based on the exchange rate in June 2018. Contact the relevant operator for the most up-to-date price information.