Seychelles Island-Hopping
A Natural History Eco Safari
Departing: Saturday 30 March 2019
Returning: Saturday 6 April 2019
Duration: 8 days

The 115 granitic islands of the Seychelles, ringed with pristine beaches, are a sanctuary for some of the rarest species of flora and fauna on earth. This relaxed eco-cruise aboard the modern schooner Sea Star hops between Mahé, Praslin, La Digue, Aride, Curieuse and Silhouette to examine their carefully protected ecosystems, some unique to just one island. Chartered for exclusive use, Sea Star has just nine cabins, giving the trip the intimate feel of a floating house party. Explore the mist-forests of Mahé and the mangroves of Curieuse for endemic gems such as the vast Coco-de-mer plant and ultra scarce jellyfish tree, birds such as the Seychelles paradise flycatcher and reptiles such as the Aldabra giant tortoise.
Highlights
Explore six stunningly different islands, with time to swim and snorkel in crystal clear bays in-between shore visits
Discover incredible endemic birdlife and ultra-rare creatures including the world's smallest frog and largest tortoise
Enjoy unique insights on board from Cambridge naturalist and Seychelles native Dr Justin Gerlach
WILDLIFE/SAILING
ACTIVITY LEVEL: LOW
Booking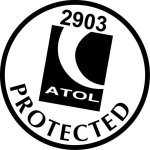 Address:
13 The Avenue, Kew, Richmond, Surrey, TW9 2AL
Telephone:
+44 (0)20 8940 4114
*Price details
Prices per person sharing, not including international flights. Single supplement on request.
$5,095 - please note that this US Dollar price is based on the exchange rate in June 2018. Contact the relevant operator for the most up-to-date price information.