Secrets of South Korea
5000 years of culture and history
Departing: Tuesday 17 September 2019
Returning: Thursday 26 September 2019
Duration: 10 days

Discover this compact country of delightful contrasts, with a wealth of tranquil Buddhist temples, ancient fortresses, royal tombs and traditional villages juxtaposed with the economic powerhouse of fast-paced Seoul. With Neolithic pottery dating to 8,000 BC, and an incredible living tradition of music, poetry, religion and dance, Korea is a historian's dream.
Resonating throughout modern Korea and are the remnants of the mighty Joseon Dynasty which lasted for almost five hundred years, leaving a fascinating legacy of architectural and artistic gems, as well as Korea's Confucianist way of life. Followed by a period of isolation from the rest of the world, it is remarkable how many of Korea's ancient buildings and traditional beliefs are still in evidence.
Accompanied throughout by Professor James Lewis, Associate Professor of Korean History at the University of Oxford, enjoy insightful lectures to bring a depth of understanding to this complex and unique region.
Highlights
Delight in UNESCO-listed treasures, from the Jeongneung Tombs to Hwaseong Fortress and Haeinsa Temple 
Explore ancient villages such as Hehoe, where centuries' old tradition as influenced by Confucius are still part of daily life
Visit the DZ and 'Freedom Bridge' to learn about the Korean War and diplomatic progress between the two countries of the Korean Peninsula
HISTORY AND ARCHITECTURE
ACTIVITY LEVEL: MEDIUM
Booking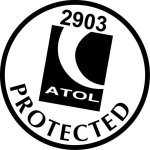 Address:
13 The Avenue, Kew, Richmond, Surrey, TW9 2AL
Telephone:
+44 (0)20 8940 4114
*Price details
Price per person, not including flights from the UK. Single supplement on request.
$5,395 - please note that the US Dollar price is based on the exchange rate in May 2018. Contact the relevant operator for the most up-to-date price information.