Primates of Uganda
Departing: Sunday 24 June 2018
Returning: Wednesday 4 July 2018
Duration: 11 days

Teeming with life, Uganda is reclaiming its place as Africa's foremost wildlife destination.
Accompanied by primatologist and expert in wild chimpanzee behaviour Dr Nicholas Newton-Fisher (Churchill 1993), visit one of the only places in Africa where you can see mountain gorillas and chimpanzees in the wild.
Enjoy game drives at Queen Elizabeth NP, where there is an abundance of wildlife including treeclimbing lions, buffalo and elephants, and the highest concentration of birds in Africa.
Highlights:
Track endangered mountain gorillas through the misty rainforest of Bwindi Impenetrable NP, a humbling and often life-changing experience.
Search for chimpanzees in Budongo and Kibale Forest National Parks, observe their behaviour and learn about local conservation efforts.
Discover the legendary source of the Nile at Jinja, cruising to the base of Murchison Falls
WILDLIFE
ACTIVITY LEVEL: HIGH
Booking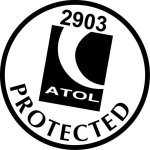 Address:
13 The Avenue, Kew, Richmond, Surrey, TW9 2AL
Telephone:
+44 (0)20 8940 4114
*Price details
* Per person sharing, not including international flights. Flights from London from £630 including taxes. Single supplement £560/$785.
$5,795 - please note that this US Dollar price is based on the exchange rate in April 2017. Contact the relevant operator for the most up-to-date price information.