Orangutans and rainforests of Borneo
A natural history odyssey
Departing: Saturday 6 April 2019
Returning: Saturday 20 April 2019
Duration: 15 days

The Bornean rainforest, one of the most ecologically diverse habitats in the world. It's an unbeatable destination for anyone with an interest in wildlife, and rainforest wildlife in particular. Join this tour for the chance to see a wide range of plant and animal species, including the elusive wild orangutan. You will also meet the indigenous communities who have made the rainforest their home and whose active involvement in conservation efforts is so vital to its future survival.
This trip is a journey through many different locations, and at each stop you will discover new forest ecosystems, spot endemic wildlife, and meet with the diverse peoples of Borneo.
Highlights
Visit Bako National Park, home to endangered proboscis monkeys, silver langurs and macaques
Enter Batang Ai National Park by boat, then trek through the rainforest to see orangutans
Cruise along rivers to see the natural wonders of Borneo from the water
WILDLIFE
ACTIVITY LEVEL: MEDIUM
View detailed itinerary and how to book: www.indusexperiences.co.uk/alumni-travel/orangutans-and-rainforests-of-borneo
Booking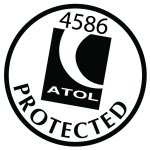 ,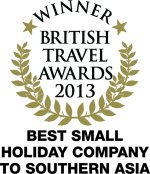 Address:
Unit 4 Artisan Place, 23 Ladysmith Road, Harrow, HA3 5FE, UK
Telephone:
+44 (0)208 901 7320
*Price details
Price per person, cost includes international flights from UK. Single room supplement is £970/$1,310.
$4,025 - please note that this US Dollar price is based on the exchange rate in June 2018. Contact the relevant operator for the most up-to-date price information.