On a trail of Ancient History in the Mediterranean
Italian and Adriatic highlights
Departing: Tuesday 11 September 2018
Returning: Tuesday 25 September 2018
Duration: 15 days

Join Dr Damian Robinson, Director of the Oxford Centre for Maritime Archaeology, on this leisurely cruise around Italy, allowing time to enjoy the pleasures of beautiful Sorrento, explore the ruins of Pompeii and Sicily, and sail along the glorious Adriatic coast to Venice.
Starting with a two-night hotel stay in Rome this cruise discovers the marvellous Amalfi coast, cruising past the romantic island of Capri and volcanic island of Stromboli on your way to Taormina, Sicily before heading across the Ionian Sea to the Greek island of Corfu.
The fascinating Graeco-Roman site of Butrint, Albania leads to the charming Croatian ports of Dubrovnik and Split before heading back to Italy, and one of the world's great destinations, Venice for an overnight stay with a special evening event.
Highlights:
Visit the evocative ruins of Pompeii & Herculaneum
Enjoy an exclusive group excursion and special event
Free one category upgrade on selected grades
ARCHAEOLOGY AND ANCIENT HISTORY
ACTIVITY RATING: MEDIUM
Booking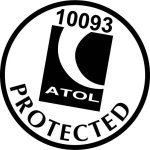 Address:
8 South Parade, Oxford, OX2 7JL
Telephone:
+44 (0)1865 302 573
*Price details
* Price per person based on two people sharing a cabin unless stated otherwise. Single supplement available on request.
$4,695 - US Dollar pricing is inclusive of 2 nights pre-cruise hotel in Rome. The US Dollar price is based on the exchange rate in April 2017. Contact the relevant operator for the most up-to-date price information