Nelson's West Indies
Antigua, St Kitts & Nevis
Departing: Saturday 5 May 2018
Returning: Sunday 13 May 2018
Duration: 9 days

Go beyond the stunning beaches and lush scenery of the Leeward Islands and delve into their colonial history. With sugar, slavery and sea power throwing Britain, Spain and France into conflict in the 17th and 18th centuries, the islands of Antigua, St Kitts and Nevis have a fascinating story to tell.
Visiting all three islands, discover their well-preserved harbours, plantations and forts and learn about the slavers, plantation owners, slaves and sailors whose lives were all interlinked during this time.
Highlights:
Learn about Nelson's life amidst the broader subject of the Naval History of the Caribbean
Explore English Harbour in Antigua, the finest example of a Georgian naval dockyard in the world
Visit the UNESCO World Heritage listed Brimstone Hill Fortress in St Kitts
HISTORY AND ARCHITECTURE
ACTIVITY LEVEL: LOW
Booking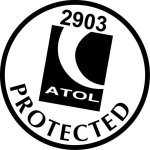 Address:
13 The Avenue, Kew, Richmond, Surrey, TW9 2AL
Telephone:
+44 (0)20 8940 4114
*Price details
* Per person sharing, not including international flights. Flights from London from £600 including taxes. Option to extend your holiday with a private beach stay from £600 for 7 nights.
$5,035 - please note that this US Dollar price is based on the exchange rate in April 2017. Contact the relevant operator for the most up-to-date price information.