Nagaland and Myanmar
Departing: Wednesday 31 October 2018
Returning: Saturday 17 November 2018
Duration: 18 days

Experience the very best of two remarkable, yet very different, areas of Asia.
Start your journey in Nagaland, at the eastern edge of the Himalayas; a land of haunting beauty with its high hills, dense forests, lush jungles and an astonishing diversity of culture, flora and fauna. Visit Ahom temples and tea gardens, and experience the way of life of the indigenous Naga communities.
Your second destination is Myanmar, a country of rich cultural heritage, relatively new to tourism after decades of isolation imposed by its former military dictatorship. Explore the fading colonial beauty of Yangon, Buddhist pagodas of Bagan and meet the gentle people whose entire way of lie is permeated by their Buddhist faith.
Highlights:
Delight in the traditional textiles, wood carving and body ornaments of the Nagas
Celebrate Tokho Emong festival in Wokha and see the migration of Amur Falcons (weather permitting)
See the arts and crafts of Myanmar, including the gold-beating workshops of Mandalay
ART/HISTORY AND ARCHITECTURE
ACTIVITY LEVEL: MEDIUM
Booking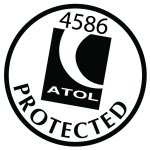 ,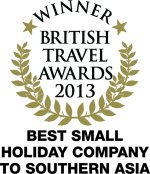 Address:
Unit 4 Artisan Place, 23 Ladysmith Road, Harrow, HA3 5FE, UK
Telephone:
+44 (0)208 901 7320
*Price details
* Per person sharing including international flights from London. Single supplement £675/$803.
$5,320 - please note that this US dollar price is based on the exchange rate in April 2017. Contact the relevant operator for the most up-to-date price information.