Medieval Alsace-Lorraine
A barge cruise along two historic canals
Departing: Friday 22 September 2017
Returning: Thursday 28 September 2017
Duration: 7 days

Join medieval historian Dr Rowena Archer on this ever-popular barge cruise through the heart of Alsace-Lorraine, where French and German culture entwine, with fabulous scenery and fascinating architecture.
Exploring the picturesque Marne-Rhine Canal, the cruise features little-known Alsatian towns such as Saverne, dozens of medieval sites and time spent along the famous 'Route des Vins'.
The experience is a relaxing mix of local wines, French cuisine and escorted visits.
Highlights:
Visit medieval Colmar and the 15th-century 'Hansel and Gretel'-style town of Riquewihr 
Explore Strasbourg's medieval riverside district and visit Notre Dame 
Enjoy the beautiful scenery of the Zorn valley and Vosges mountains
Our privately chartered barge, Madeleine, has just 11 twin cabins, all with en-suite bathrooms and large windows.
Booking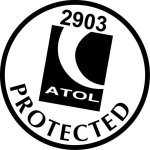 Address:
13 The Avenue, Kew, Richmond, Surrey, TW9 2AL
Telephone:
+44 (0)20 8940 4114
*Price details
Price per person sharing, not including train to Strasbourg. Optional group train ticket from London from £150. Single supplement £1,600.