Malta
Neolithic Grandeur and Heroic Sieges
Departing: Monday 20 April 2020
Returning: Monday 27 April 2020
Duration: 8 days

A thousand years before the Great Pyramid at Giza was constructed, stones weighing up to 50 tonnes were being moved to create a series of great temples. At 5,500 years old, the megalithic temples of Malta and Gozo are among the oldest ritual structures in the world - decorated with some of the most peculiar and suggestive art to be found anywhere in the Mediterranean.
Led by Dr Caroline Malone (Murray Edwards 1977), an archaeologist specialising in Maltese history and archaeology, explore the many ages of Malta; from those ancient temples and into the Mediaeval period. Also spend a day in Valletta, built by the crusading Knights Hospitaller, who defended the island against the all-conquering Ottoman Turks in the great siege of 1565.
Highlights
Explore the Grand Harbour aboard a privately chartered Maltese fishing boat called 'Iuzzu'
Visit a series of unique Neolithic temples, including private access
Discover the secrets of the Knights at the Grand Master's Palace and gaze in awe at the Grand Master's Palace
HISTORY AND ARCHITECTURE
ACTIVITY LEVEL: MEDIUM
Booking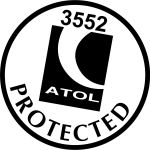 Address:
The Clock Tower, Unit 4, Oakridge Office Park, Southampton Road, Whaddon, Salisbury, SP5 3HR
Telephone:
+44 (0)1722 713800
*Price details
Price per person. Single supplement £550.
$3,260 - please note that this US Dollar price is based on the exchange rate in June 2019. Contact the operator for the most up-to-date price information.