Magical Madagascar
This trip is fully booked
Evolution and zoology of a Gondwanaland Island
Departing: Tuesday 7 August 2018
Returning: Monday 20 August 2018
Duration: 14 days

Accompanied by ecologist and University of Oxford lemur expert Ryan Burke, witness what happens when an isolated island is left to evolve without large predators for 165 million years.
The protected reserves and rainforests contain amazingly diverse wildlife, from impish ring-tailed lemurs and dancing sifakas to brightly coloured chameleons, frogs and butterflies.
Amongst the superb array of birds is the beautiful crested coua and more than seventy species of singing birds and parrots.
Highlights:
Delight in finding some of the 33 species of lemurs, a primate found nowhere else on earth
Discover totally unique flora and fauna – 5% of all known animal and plant species worldwide are found only in Madagascar
Enjoy some of Madagascar's glorious white sand beaches and unspoiled Indian Ocean coastline
WILDLIFE
ACTIVITY LEVEL: HIGH
Booking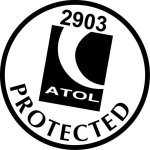 Address:
13 The Avenue, Kew, Richmond, Surrey, TW9 2AL
Telephone:
+44 (0)20 8940 4114
*Price details
* Per person sharing, not including international flights. Optional flights from London from £850 including taxes. Single supplement £560/$785.
$4,755 - please note that the US Dollar price is based on the exchange rate in April 2017. Contact the relevant operator for the most up-to-date price information.