Laos and Thailand's Golden Triangle
Slow boat from Luang Prabang
Departing: Saturday 6 October 2018
Returning: Wednesday 17 October 2018
Duration: 12 days

Discover one of the last untouched corners of South East Asia on this exploration of Laos and northern Thailand.
Accompanied by Human Geographer Professor Philip Hirsch, enjoy the UNESCO World Heritage city of Luang Prabang as well as rural Pak Ou and Pakbeng on a six night cruise aboard boutique ship Mekong Sun.
Continuing overland, explore the lush mountain scenery of the Golden Triangle, and visit the laid back city of Chiang Rai and the glittering temples of Chiang Mai, the former seat of the medieval Lanna Kingdom.
Highlights:
Experience the unspoiled simplicity of Laos, the jewel of South East Asia, and encounter sights only accessible by water
Visit remote caves packed with Buddha statues and learn about the traditions and modern-day challenges for local Khmu and Hmong villagers
Gain insights from Professor Hirsch, who has lived and worked in Thailand and Laos for decades and speaks fluent Thai and Lao
RIVER CRUISE/ARCHAEOLOGY AND ANCIENT HISTORY
ACTIVITY LEVEL: MEDIUM
Booking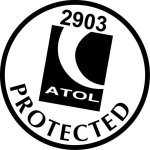 Address:
13 The Avenue, Kew, Richmond, Surrey, TW9 2AL
Telephone:
+44 (0)20 8940 4114
*Price details
* Per person sharing, not including international flights. Flights from London from £600 including taxes. Single supplement £1,995/$2,795.
$4,395 - please note that this US Dollar price is based on the exchange rate in April 2017. Contact the relevant operator for the most up-to-date price information.