Kipling and The Jungle Book
Follow in Kipling's footsteps
Departing: Wednesday 1 November 2017
Returning: Saturday 18 November 2017
Duration: 18 days

Few writers have added more to our collective vision of India than Rudyard Kipling. Literature lovers and those with an eye for adventure are invited to join us to explore India through Kipling's eyes.
Expert lecturer Dr Sarah Shaw, Faculty Member at the University of Oxford's Oriental Institute, will be accompanying the tour, from the bustling metropolis of Bombay (now Mumbai) to the wild jungles of Maharashtra with their tigers, monkeys, and leopards.
Continue by train to Shimla in the foothills of the Himalayas.
Highlights:
Encounter Kipling's inspiration for Shere Khan in the Bhandavgarh National Park
Meet Tara, the elephant star of Mark Shand's best-selling Travels on My Elephant, at Kipling Camp
Ride the toy train of the Kalka-Shimla Railway, with its 120 tunnels and breath-taking mountain views
Find inner peace at Amritsar's magnificent Golden Temple
Participants will have the chance not only to follow in Kipling's footsteps, but also to better understand the cultures, characters and settings of The Jungle Book, and Kim, as well as Kipling's poetry.
Booking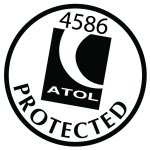 ,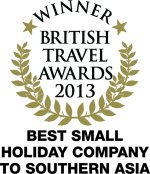 Address:
Unit 4 Artisan Place, 23 Ladysmith Road, Harrow, HA3 5FE, UK
Telephone:
+44 (0)208 901 7320
*Price details
Prices are per person based on sharing a room, including international flights from London. Single supplement £1,193.