In Shackleton's Footsteps
Price details
From $31,525 per person (in Promenade cabin). Excludes flights (from the UK, an overnight in Buenos Aires will probably be necessary before and after the cruise).
Antarctica and South Georgia in Shackleton's footsteps
A unique opportunity to combine the best of Antarctic wildlife with rarely-visited historic sites. Visit the Falkland Islands (Islas Malvinas), South Georgia (renowned for its wildlife but also the final resting place of Shackleton, whose grave is in Grytviken cemetery), Deception Island and the Antarctica Peninsula. The entire cruise will be enlivened by talks from experts and special guests with a link to Shackleton's epic Quest expedition of 1921-22.
Highlights
Visit Point Wild on Elephant Island, where the crew of the Endurance miraculously survived for four and a half months
Sail to King Haakon Bay (South Georgia), where Shackleton and the James Caird made land after a death-defying journey across the Weddell Sea, and attend a short memorial service at Shackleton's grave.
See three penguin species (rockhopper, king and Magellanic) on the Falkland Islands
Explore the Antarctic Peninsula, accompanied by spectacular wildlife, towering icebergs, and otherworldly vistas.
Spend 19 nights days on the Island Sky, one of the most comfortable small expedition ships sailing to the polar regions, all of whose spacious cabins have exterior views and a sitting area.
On-board guides and special guest lecturers include:
Rear Admiral Nick Lambert: master mariner, commander of the ice patrol ship HMS Endurance in Antarctica from 2005-2007, past chairman of the Friends of the Scott Polar Research Institute (SPRI) at Cambridge, chairman of the James Caird Society.
The Hon. Alexandra Shackleton: granddaughter of Sir Ernest Shackleton, president of the James Caird Society, has been Patron of 4 Antarctic expeditions.
Seb Coulthard: ex Royal Navy helicopter engineer, extreme cold-weather survival specialist, took part in the 2013 recreation of Shackleton's epic voyage from Elephant Island to South Georgia, one of the greatest feats of survival in the history of polar exploration.
Why take this trip? - Rear Admiral Nick Lambert
'Apart from a fabulous itinerary, in an amazing geography, on a great ship with wonderful facilities, speakers and guests, the trip is special on three counts. Firstly, it highlights Shackleton's amazing achievements in the face of significant adversity and follows some of his footsteps. Secondly, it effectively marks the centenary of the end of the Heroic Age of Antarctic Exploration and, thirdly, it is an opportunity to see the glorious Antarctic Peninsula before our changing climate, shrinking icecaps and rising sea levels transform it forever. Do join us!'
To enquire about availability and for further details on this unique cruise please contact Last Frontiers. For every booking referred through Cambridge Last Frontiers will donate 5% of the cruise price to the university.
Tour operator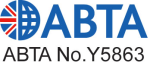 Address:
The Mill, Quainton Road, Waddesdon, Buckinghamshire, HP18 0LP
Telephone:
+44 (0)1296 653000