Galápagos Cruise and Colonial Quito
A voyage aboard the 90-guest Santa Cruz II
Departing: Monday 10 September 2018
Returning: Wednesday 19 September 2018
Duration: 10 days

Behold Ecuador's alluring beauty and history on this eight-night adventure through Quito, the Galápagos archipelago and Guayaquil.
Begin in Quito where you will visit ornate cathedrals, museums and the colourful Old Town. Then fly to the Galápagos Islands and board the Santa Cruz II for a four-night cruise amid one of Earth's most volcanically active and ecologically diverse regions.
Encounter spectacular volcanic landforms and miracles of evolution while scouting flamingos, penguins, fur seals and sea turtles, and embrace the opportunity to snorkel with a treasure trove of marine life. Learn about conservation efforts at the Charles Darwin Research Station and Giant Tortoise Breeding Centre, and visit historic Post Office Bay where 18th-century whalers used a barrel as a mail drop. Cap off your adventure with one night in Guayaquil.
Highlights:
Learn about the connection between the Galápagos' active volcanoes and incredible ecosystems during walks and boat rides with an expert guide
Trace Darwin's history of evolution, and witness the legendary giant tortoise
Encounter migratory and endemic species from blue-footed boobies and sea lions to land iguanas and albatrosses
WILDLIFE/CRUISE
ACTIVITY LEVEL: MEDIUM
Find out more about trip scholar Dr Sally Gibson in our interview, featured in the summer 2017 edition of Unbound.
Booking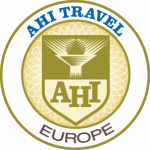 Address:
3 More London Riverside, London,SE1 2RE
Telephone:
+44 (0)808 1013425
*Price details
Per person sharing a room, including internal flights. Flights from London are available from £795 including taxes. Single supplement from £300.
$6,295 - please note that this US Dollar price is based on the exchange rate in April 2017. Contact the relevant operator for the most up-to-date price information