Dinosaurs of Argentina
Price details
Per person sharing. Single supplement £790.
Theme
Palaeontology and wildlife
Walking with the earth's biggest ever land animals
Join Professor Paul Barrett (Trinity 1990), the Natural History Museum's senior dinosaur specialist, in Patagonia and San Juan (north-west Argentina).
Begin in Buenos Aires, with a visit to the Museum of Natural Sciences, which has a special palaeontology section dedicated to dinosaur and megafauna fossils from the whole country. Fly to San Juan, in the foothills of the Andes, and travel overland to the Ischigualasto Provincial Park, where the oldest and most important dinosaur fossils yet discovered have been found. We hope to visit a dig, and the excellent local museum, and a local vineyard (this region produces excellent wines). Professor Barrett's work has brought him here on several occasions and the group will be able to learn of the latest discoveries with his Argentine colleagues. Finally, fly to Trelew, on the Atlantic coast of Patagonia. The town's excellent museum displays Patagonian dinosaurs, the largest yet discovered being the 40m Patagotitan, and Pleistocene megafauna. This area is rich in wildlife, and a day will be spent exploring the Valdés Peninsula, with its seal, sea lion, and Magellanic penguin colonies.
Highlights
Explore Buenos Aires and its elegant avenues, parks and exemplary museums
Visit the fascinating Natural History Museum at La Plata, renowned worldwide for its collection of Cenozoic fossils and Pleistocene megafauna
Visit a local vineyard in San Juan; and the Ischigualasto Provincial Park, where the world's oldest and most important dinosaur fossils have been discovered
In San Juan and Trelew visit museums that boast unique fossil collections
Watch seals, sea lions, Magellanic penguin colonies and southern right whales in the Valdes Peninsula
Learn from Professor Paul Barrett, the Natural History Museum's senior dinosaur specialist and share his enthusiasm for dinosaurs and the influences of climate on evolution
Tuesday 12 October 2021 - Arrival day (Buenos Aires): For UK participants, the recommended non-stop flight from London Heathrow with British Airways departs around 10pm on Monday 11 October and arrives in Buenos Aires on Tuesday around 9am. Other flights can be met on request.
BUENOS AIRES
Argentina's capital is a cosmopolitan city, often referred to as the Paris of South America, with fine hotels, shops, and colonial buildings. Different parts of the city have quite distinct flavours, from La Boca (where some of the oldest buildings are to be found, many brightly painted), Calle Florida for shopping, to the Plaza de Mayo with its 'Pink Palace', the president's residence, cathedral, and town hall. There are excellent restaurants specialising in asados (grills), theatres, galleries, tango houses, museums, and a beautiful opera house.
Spend 2 nights at the Hotel Loi Suites (in Recoleta), where there will be a welcome dinner and Professor Barrett will give an introductory talk.
Wednesday 13 October
A half-day city tour including iconic buildings and monuments such as the Casa Rosada (presidential palace),  elegant Recoleta district (famous for its cemetery with ornate mausoleums including that of Eva Perón), and the colourful streets of La Boca.
Visit the Natural Sciences museum (MACN) for an introduction to Argentina's dinosaurs and natural history.
SAN JUAN AND THE WEST
San Juan province, on Argentina's western border with Chile, is a mountainous and arid region. Fertile valleys, watered by rivers from the Andes, produce grapes and olives, and mining is another important industry. Two national parks, Talampaya and Ischigualasco, are known both for their extraordinary lunar landscapes.
Thursday 14 October
Fly west to San Juan, and drive to San Agustin del Valle Fertil for a 2-night stay at a simple lodge within reach of the national park.
15-17 October
Spend a day in the Ischigualasto Park, where Paul Barrett's colleagues have discovered the world's earliest dinosaur fossils (late Triassic). Return to San Juan for a 2 night stay. The attractive provincial capital is an oasis town, and excursions will include the interesting Natural Sciences Museum, and a visit to a local vineyard (San Juan is a wine-producing region with interesting grapes such as Bonarda and Torrontés).
PUERTO MADRYN AND THE VALDES PENINSULA
Trelew is an important commercial and industrial centre. Welsh immigrants who arrived in the 1880s left their legacy in buildings around the city, and the highly-respected Egidio Feruglio Palaeontological Museum (MEF) features exhibits on Patagonian dinosaurs. Puerto Madryn is the gateway to the Valdes Peninsula, best known for its wildlife, in particular the southern right whales.
Monday 18 October
Fly, via Buenos Aires, to Trelew, on the arid Atlantic coast. Drive 40 minutes north and stay for 3 nights at a comfortable hotel in Puerto Madryn overlooking Golfo Nuevo bay.
Planned excursions in this area include a behind-the-scenes visit to Trelew's MEF Museum, whose exhibits focus on the flora and fauna of Patagonia and include the famous 40m Patagotitan. Researchers here were also key in the discovery of other titanosaurs such as Argentinosaurus.
A full day will be spent on the Valdes Peninsula, where wildlife usually seen at this time of year includes the Patagonian hare (mara), sea lions, elephant seals, Magellanic penguins, and the majestic southern right whales which come to the enormous sheltered bay to breed between May and December.
LA PLATA
La Plata, on the banks of the River Plate, is the attractive capital of Buenos Aires province. Founded in 1882, it was designed as a square with two diagonal avenues, a large central square and smaller parks every six blocks. The principal buildings were designed by international competition winners, and include a neo-Gothic cathedral, a Renaissance-style opera house, a university with an observatory and the highly-respected natural history museum which houses 3 million fossils.
Thursday 21 October
Fly back to Buenos Aires and spend a final night in La Plata.
The fascinating La Plata Museum is one of the only places in the world with a wide collection of recently extinct megafauna unique to the Americas including the giant ground sloth (4 tonnes); 3m armadillo-like glyptodon; and argentavis magnificens, probably the largest flying birds ever to exist with a wingspan of maybe 6m.
Friday 22 October
Driven (2 hours) to Buenos Aires international airport for homeward or onward connections. A non-stop British Airways flight to the UK departs around 2pm, arriving at 7am on 23 October.
Tour operator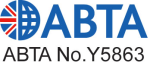 ,
Address:
The Mill, Quainton Road, Waddesdon, Buckinghamshire, HP18 0LP
Telephone:
+44 (0)1296 653000