Culture and wildlife of north east India
Departing: Thursday 1 November 2018
Returning: Sunday 18 November 2018
Duration: 18 days

North east India is wedged between the borders of Bhutan, Myanmar, and Tibet, this little-visited outpost of India is a land of dense forests, meandering rivers, and sprawling tea gardens. The wildlife is rich, especially in the UNESCO-listed Kaziranga National Park, and 90% of the local population are Adivasi, members of India's indigenous tribes. From the colourfully-attired Apatanis, who live in rice-rich Arunachal Pradesh, to the Nagas, former head hunters known for their fierceness in battle, you will meet communities often sidelined in the narrative of modern India, but whose identity and traditions are a significant part of the subcontinent's cultural tapestry.
You will be accompanied on this journey by Zara Fleming, a lecturer, independent art consultant and experienced tour leader. Zara specialises in the art and culture of the Buddhist Himalayas and Myanmar and has been travelling in the Himalaya for over 40 years.
Highlights
Experience the way of life of the Naga communities and delight in their traditional textiles, wood carving and body ornaments
Visit Ahom temples and tea gardens in Assam
Visit the Tribal village Longwa to meet the Tattooed Head-hunters.
Visit Kohima, the famous WW2 site where the Japanese forces were finally halted.
ART/HISTORY AND CULTURE
ACTIVITY LEVEL: MEDIUM
Booking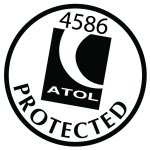 ,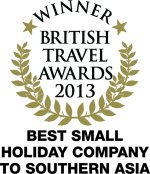 Address:
Unit 4 Artisan Place, 23 Ladysmith Road, Harrow, HA3 5FE, UK
Telephone:
+44 (0)208 901 7320
*Price details
* Per person sharing including international flights from London. Single supplement £675/$803.
$5,320 - please note that this US dollar price is based on the exchange rate in April 2017. Contact the relevant operator for the most up-to-date price information.