Colombia's Rich and Fascinating Cultural History
Diversity and Civilisation
Departing: Saturday 10 November 2018
Returning: Friday 23 November 2018
Duration: 14 days

Colombia's diverse, colourful culture is an amalgamation of several influences, on this tour Dr Alexander Herrera will bring the ancient and modern cultures of this friendly and welcoming country to life. Admire Lake Guatavita, setting of the El Dorado ceremony of the pre-Columbian Muisca people. Tour a coffee plantations near Popayán, an old religious centre and colonial hub linking the viceroyalty of New Granada to Lima and Quito. Explore and experience modern Colombia before ending the trip on the Caribbean coast with visits to the Tayrona National Park and the beautiful city of Cartagena.
HIGHLIGHTS
Explore the archaeological park at San Agustín, containing the largest collection of monuments and megalithic sculptures in South America
Admire the most important art collection in Latin America at the Botero Museum
Stay in the romantic walled city of Cartagena, with its colonial buildings and narrow cobbled streets
HISTORY AND ARCHITECTURE
ACTIVITY LEVEL: MEDIUM
Booking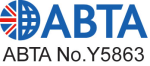 ,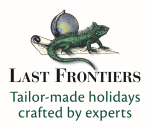 Address:
The Mill, Quainton Road, Waddesdon, Buckinghamshire, HP18 0LP
Telephone:
+44 (0)1296 653000
*Price details
Per person sharing, including internal flights within Colombia. Flights from London are available from £590. Single supplement £1,195.
$4,800 - please note that this US Dollar price is based on the exchange rate in April 2017. Contact the relevant operator for the most up-to-date price information.