Art and Architecture of Sri Lanka
Sri Lanka in the footsteps of Geoffrey Bawa
Departing: Sunday 24 February 2019
Returning: Friday 8 March 2019
Duration: 13 days

Discover Sri Lanka by following in the artistic footsteps of Cambridge-educated Sri Lankan architect Geoffrey Bawa (1919- 2003), the most influential Asian architect of his generation. Bawa is considered to be the driving force behind tropical modernism, the new vernacular style which was a major contributing factor in Sri Lanka's post-colonial cultural renaissance, and he is also responsible for reviving an interest in indigenous materials and crafts. 
Indus Experiences' art and architecture tour places Bawa and his work in context, exploring Sri Lanka's architectural and artistic traditions from the wonderfully preserved ruins of the ancient Buddhist kingdoms, through the Portuguese, Dutch, and British colonial periods, to the present day.
Highlights
Visit the Lunuganga Estate, Bawa's country house and the place which inspired him to become an architect 
Tour the Yapahuwa rock fortress, Sri Lanka's 13th century capital. 
Explore the UNESCO fortress at Galle, with its Dutch and Portuguese architecture
HISTORY AND ARCHITECTURE
ACTIVITY LEVEL: MEDIUM
View detailed itinerary and how to book: www.indusexperiences.co.uk/alumni-travel/art-architecture-of-sri-lanka
Booking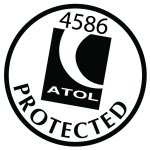 ,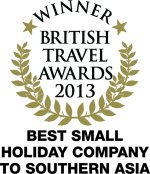 Address:
Unit 4 Artisan Place, 23 Ladysmith Road, Harrow, HA3 5FE, UK
Telephone:
+44 (0)208 901 7320
*Price details
Price per person, cost includes International flights from UK. Single room supplement is £998/$1,348.
$5,230 - please note that this US Dollar price is based on the exchange rate in June 2018. Contact the relevant operator for the most up-to-date price information.