Argentina: Total Solar Eclipse
Price details
Per person sharing, includes internal but not international flights. Single supplement is £975.
*Please note the US Dollar price is based on the exchange rate in August 2019. Contact the operator for the most up-to-date price information.
With Oxford's Professor of Astrophysics
Join Professor Roger Davies, who led the UK's participation in the development of the twin 8m Gemini telescopes in Hawaii and Chile, for the 2020 total solar eclipse in Argentina. This two-week tour starts in cosmopolitan Buenos Aires, home of the tango. Fly south to the endless steppes, sparkling lakes, and wooded mountains of Welsh Patagonia, before experiencing the eclipse from the northern Argentine Lake District. Totality is at 13:05 on 14 December 2020, with high summer maximising the chance of clear skies.
Highlights
Observe a total solar eclipse from the foothills of the Andes and learn from fascinating lectures by Professor Davies
Explore the stunning Argentine Lake District and visit the beautiful national parks of Welsh Patagonia
Ride "La Trochita" - the narrow gauge Old Patagonian Express steam train
Saturday 5 December 2010 - Arrival day (Buenos Aires): For UK participants, the recommended non-stop flight from London Heathrow with British Airways departs around 10pm on Friday 4 December and arrives in Buenos Aires on Saturday around 9am. Other flights can be met on request.
BUENOS AIRES
Argentina's capital is a cosmopolitan city, often referred to as the Paris of South America, with fine hotels, shops, and colonial buildings. Different parts of the city have quite distinct flavours, from La Boca (where some of the oldest buildings are to be found, many brightly painted) to the Plaza de Mayo with its 'Pink Palace', the president's residence; cathedral; and town hall.
Spend 2 nights at the Hotel Loi Suites (in elegant Recoleta), where there will be a welcome dinner and Professor Davies will give an introductory talk.
Sunday 6 December: Take a half-day city tour including iconic buildings and monuments such as the Casa Rosada(presidential palace),  elegant Recoleta district (famous for its cemetery with ornate mausoleums including that of Eva Perón), and the colourful streets of La Boca.
WELSH PATAGONIA - LOS ALERCES AND LA TROCHITA
The "Los Alerces" national park, near the town of Esquel and Welsh village of Trevelin, is beautifully set among a string of rivers and lakes in the foothills of the Andes. To the east, the Chubut river has carved spectacular canyons in the arid Patagonian steppe.
7-9 December: Fly south to Esquel and spend 3 nights at a comfortable hotel. Excursions in this quiet and friendly town will include the Old Patagonian Express (La Trochita) a narrow-gauge steam engine; the Los Alerces national park with its forests of southern beech; the old mill at Trevelin; and even an introduction to Tehuelche Indian star legends.
BARILOCHE AND THE LAKE DISTRICT
Bariloche, in the centre of the stunning Lake District, on the southern edge of Lake Nahuel Huapi, is surrounded by snow-capped mountains, quick-flowing streams and deep blue lakes, reminiscent of the Swiss Alps but on a grander scale.
10-11 December: Drive north and stay 2 nights in Bariloche at a lakeshore hotel (with pool). This whole area, much of it protected, is one of outstanding natural beauty with cascading rivers emerging into serene lakes and dense forest.
NORTHERN LAKE DISTRICT - SOLAR ECLIPSE
San Martín de Los Andes is a peaceful and charming town which lies at the northern end of the stunning 'seven lakes' route in the northern Lake District. In nearby Lanín National Park, the Lanín volcano towers over nearby lakes, mountains and forests of monkey-puzzle trees. Popular activities include walking, riding, fishing, or golf.
12-14 December: Driven north along the scenic 'seven lakes' route to San Martín de Los Andes, for 3 nights at two pretty guest houses. On 14 December drive 100km north into the centre of the zone of totality. The solar eclipse starts at 1143 and ends at 1435 with totality at 1305.
Tuesday 15 December: Fly back to Buenos Aires for the last night. Afternoon at leisure (perhaps some last-minute Christmas shopping!) before a farewell dinner and tango show.
Wednesday 16 December - departure day: Homeward or onward connections. A non-stop British Airways flight to the UK departs around 2pm, arriving at 7am on 17 December.
Tour operator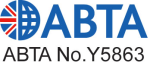 ,
Address:
The Mill, Quainton Road, Waddesdon, Buckinghamshire, HP18 0LP
Telephone:
+44 (0)1296 653000