Representation matters - Mariam Olafuyi
Following her time at Cambridge, Mariam Olafuyi (Clare 2014) set up a social enterprise that helps Africans realise their dreams of accessing post-secondary education. This year, Mariam won a British Council Study UK Alumni Award for Social Action in recognition of her efforts. She reflects on the part Cambridge played in inspiring her.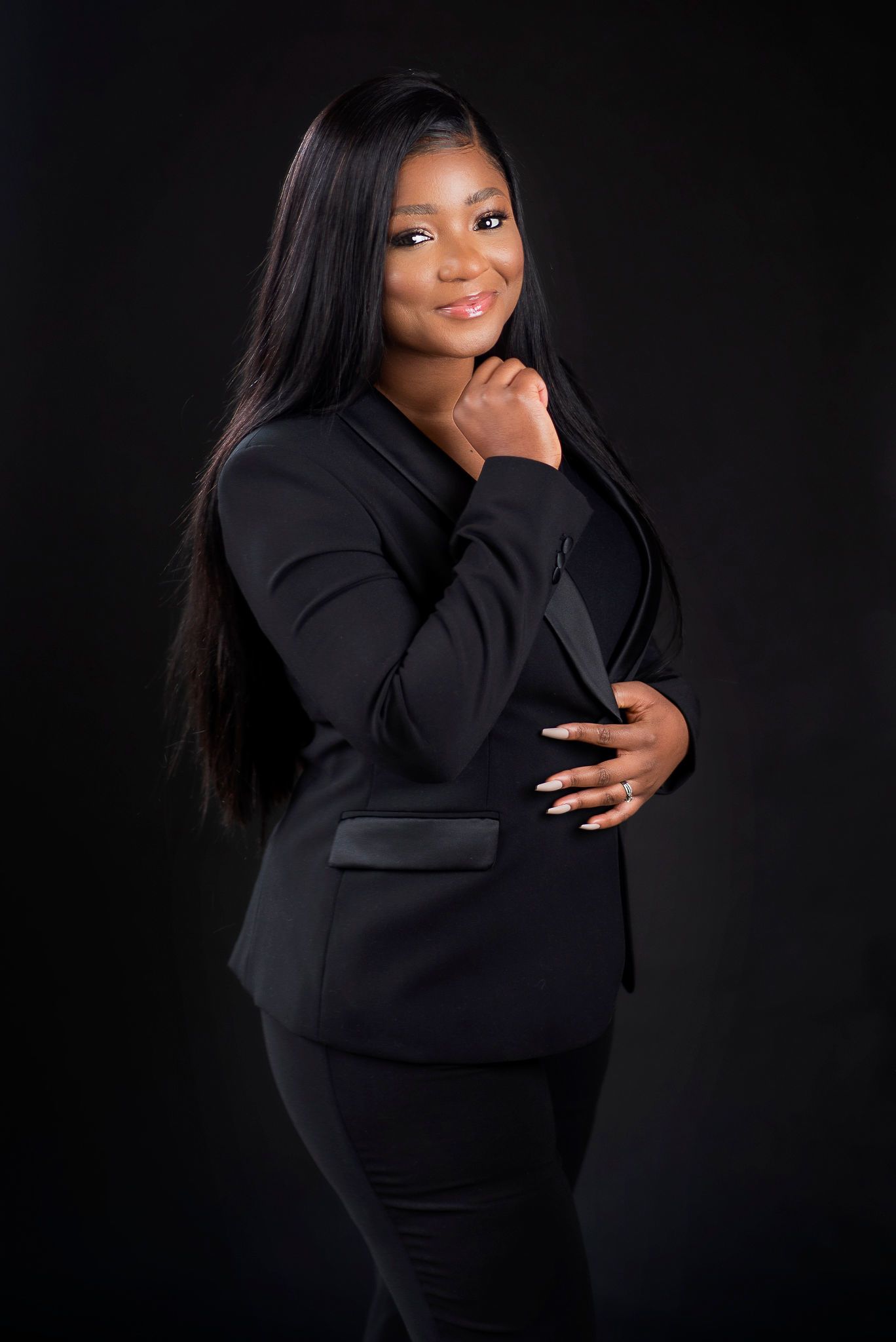 "Well, initially I didn't want to be a laywer – I wanted to rebel!" Mariam laughs. She joins me on Zoom from her home in Toronto, Canada, where she is currently pursuing a PhD. I have just asked Mariam what drew her to her career in (and extensive study of) law. The relatable teenage desire to rebel aside, Mariam concedes that it was her mother who really inspired her to enter the legal profession. "She's a lawyer too, and I think she was just so cool - all dressed up, doing her legal things!"
Mariam soon found out that out that being a lawyer was a good way to have a voice in society. "Lawyers are highly respected; their opinions are sought out", she notes. "As I became more interested in business I found the intersection between law and business to be extremely important, especially for African countries where thriving businesses are one of the key ways to help rescue people from poverty."
Here, Mariam touches upon the cornerstone of her lifelong ambition – her desire to provide more Africans with opportunities to receive world-class education. How has her career in law has helped further this dream? "I do business law; my PhD looks at trade and business within Africa. I'm asking how we can encourage more economic activity, to basically empower more people to live the lives of their dreams."
"So that's how and why I decided to become a lawyer", she smiles. "I was inspired by my Mum, and then I realised that being a lawyer gives me the tools to effect change."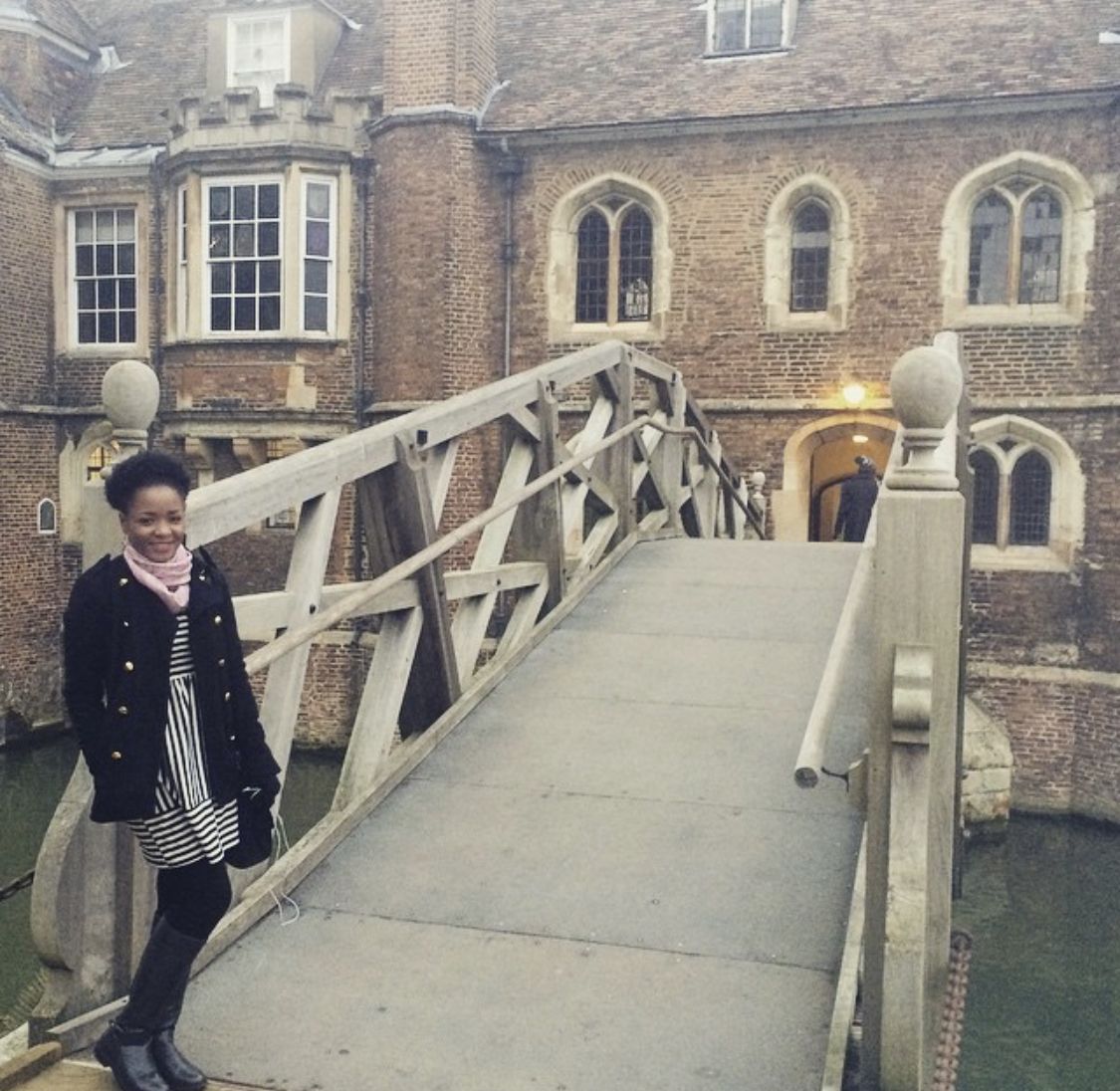 Born in Nigeria, Mariam experienced first-hand how many African countries lack the resources that are more freely available within the UK education system. She studied at the University of Ibadan and heard stories of people who graduated and continued to further study at top universities like Cambridge or Harvard. "It was incredibly inspiring for me, because these people grew up in the same place I did, they ate the same food as me, they went to the same classes as me, they did the same things as I did - and they were able to go to Cambridge."
"I had to try, in case it might be possible for me too."
And it was possible. As soon as the seed had been planted in Mariam's mind, she worked hard to earn a first-class undergraduate degree, and upon applying to Cambridge for a Master's in Law she was awarded the Commonwealth Scholarship. "It would have been financially impossible for me without funding. I actually received offers from both Oxford and Cambridge, but Cambridge were the ones who gave me the opportunity by saying, 'Look, we think you're talented, and we want to support whatever it is you're going to be in the future.'"
A brilliant education
Although she only spent a year in Cambridge, Mariam found her time there inspiring. "One of the things I noticed about Cambridge was it was very organised. It felt like there was a structure and real concern for ensuring that students have a good experience - especially international students. When I arrived, I had all the information that I needed, I had my accommodation sorted, and everything was pretty seamless. It was a good experience from the first day."
Mariam also found Cambridge's style of teaching both interesting and engaging. "In class at the Law Faculty, I felt as if my opinion was actually coveted." But the best part of her master's? Her fellow students. "There were lots of international people - it's a very diverse cohort", Mariam remarks. "So you have friends from India, from Greece, from Cyprus, from the US... and that was a very enriching experience. I'm still friends with quite a few of them today." Mariam recently organised a panel at the World Trade Organization, and two of her panellists were colleagues she had met during her time at Cambridge. "Those relationships have been enriching both professionally and personally..." she laughs, adding: "On the more social side, I enjoyed partying a lot more than I expected!"
Another highlight for Mariam was the wealth of resources available to students. "Actually, it was somewhat overwhelming at points to see just how many resources were available to us. And that's also part of what inspired me to start my enterprise, GetIn Education Consulting. Universities in many African countries like Nigeria are not as equipped as I would hope them to be. Although it would be difficult to provide these resources locally, what we can do at GetIn is encourage people to study abroad and see what is available. This might inspire others to make a change locally further down the line too. That's a long journey, and it's not something that would be that I expect to see in two years, three years or four years – it's a long-term plan. But GetIn could be the first step."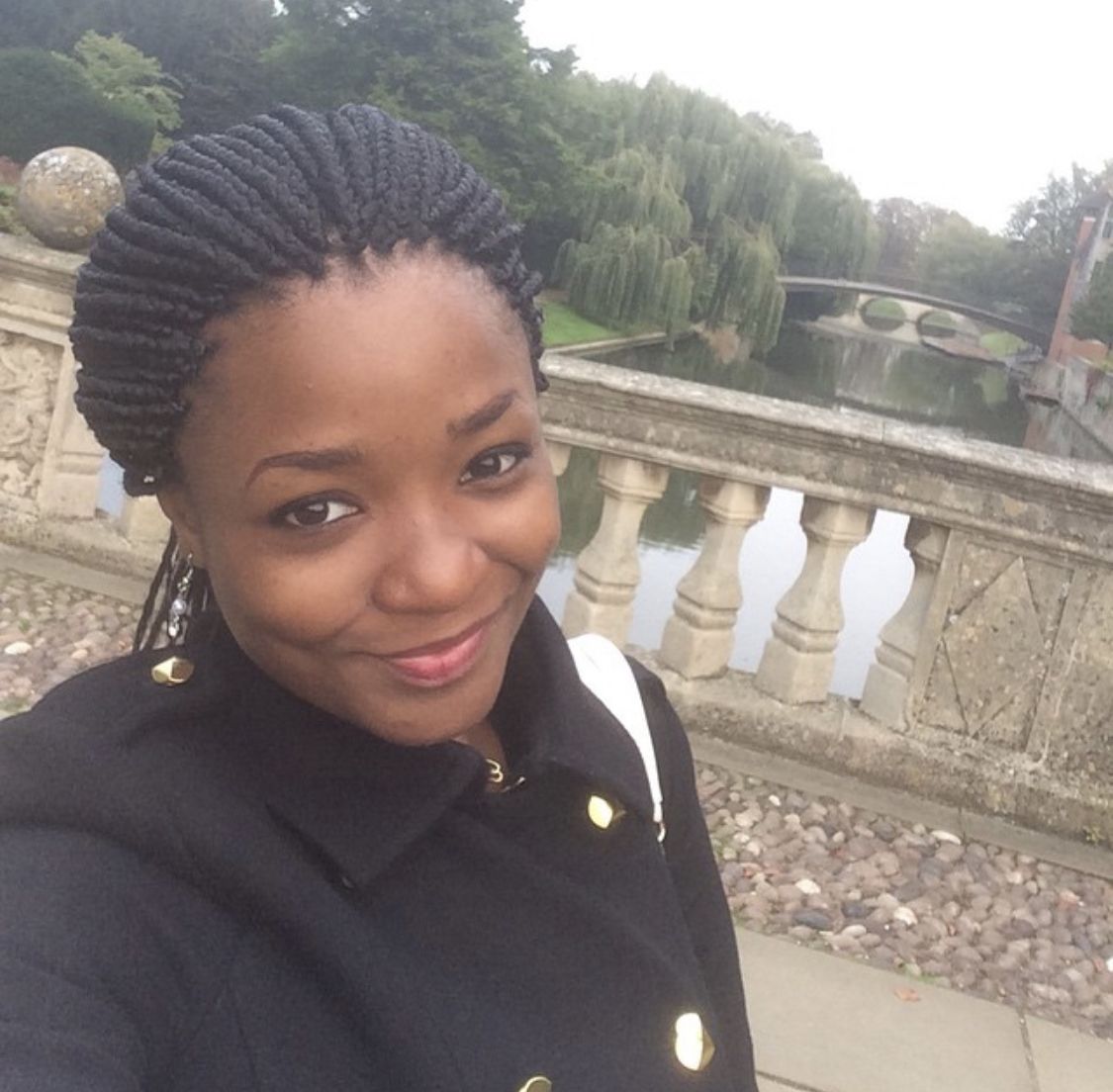 "My time at Cambridge was defined by one thought: this is a brilliant education. How can I help more people like me have access to it?"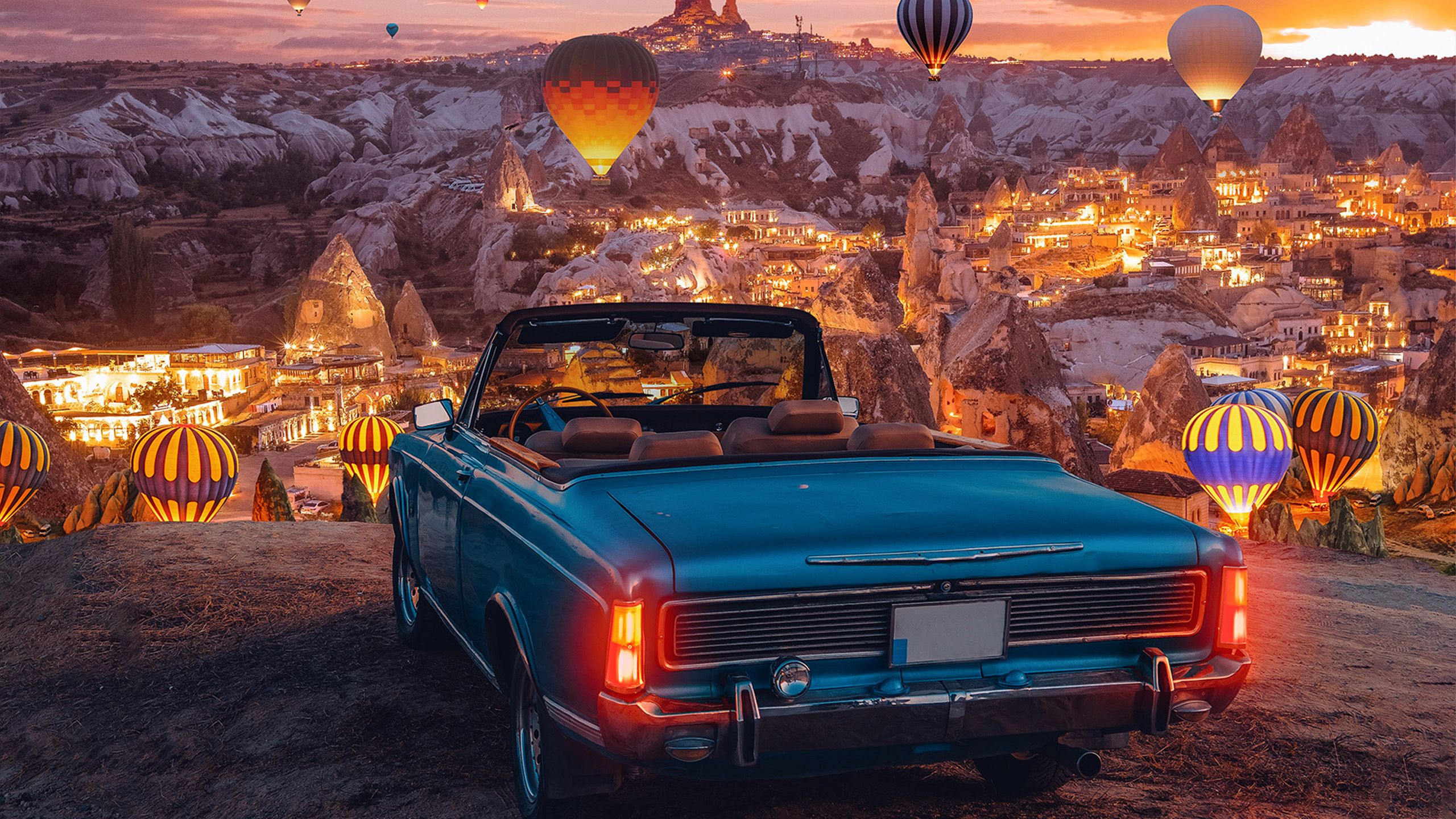 "When I was at Cambridge, I started a blog to document my journey, and to inspire other people to dream and choose a similar path. I wouldn't have thought it was going to lay the groundwork for GetIn - it was just a blog!
And that's why the best advice I have for people is: if you're thinking about making a change, just start. You don't have to have it figured out. Just do whatever you can do, wherever you are on your journey."
A week after graduating, Mariam returned home to Nigeria to fulfil the terms of her scholarship, where she worked as a lawyer in a in a multinational company for two years. While there, she began interviewing people who had studied abroad in different countries and received a variety of scholarships.
In 2017 she moved to Toronto to pursue a PhD in Law, and the following year her social enterprise was formally launched as GetIn. Mariam and her team began by offering bootcamps to individuals with a lot of potential, but who were unsure about how to translate their experience in a way that made them compelling candidates.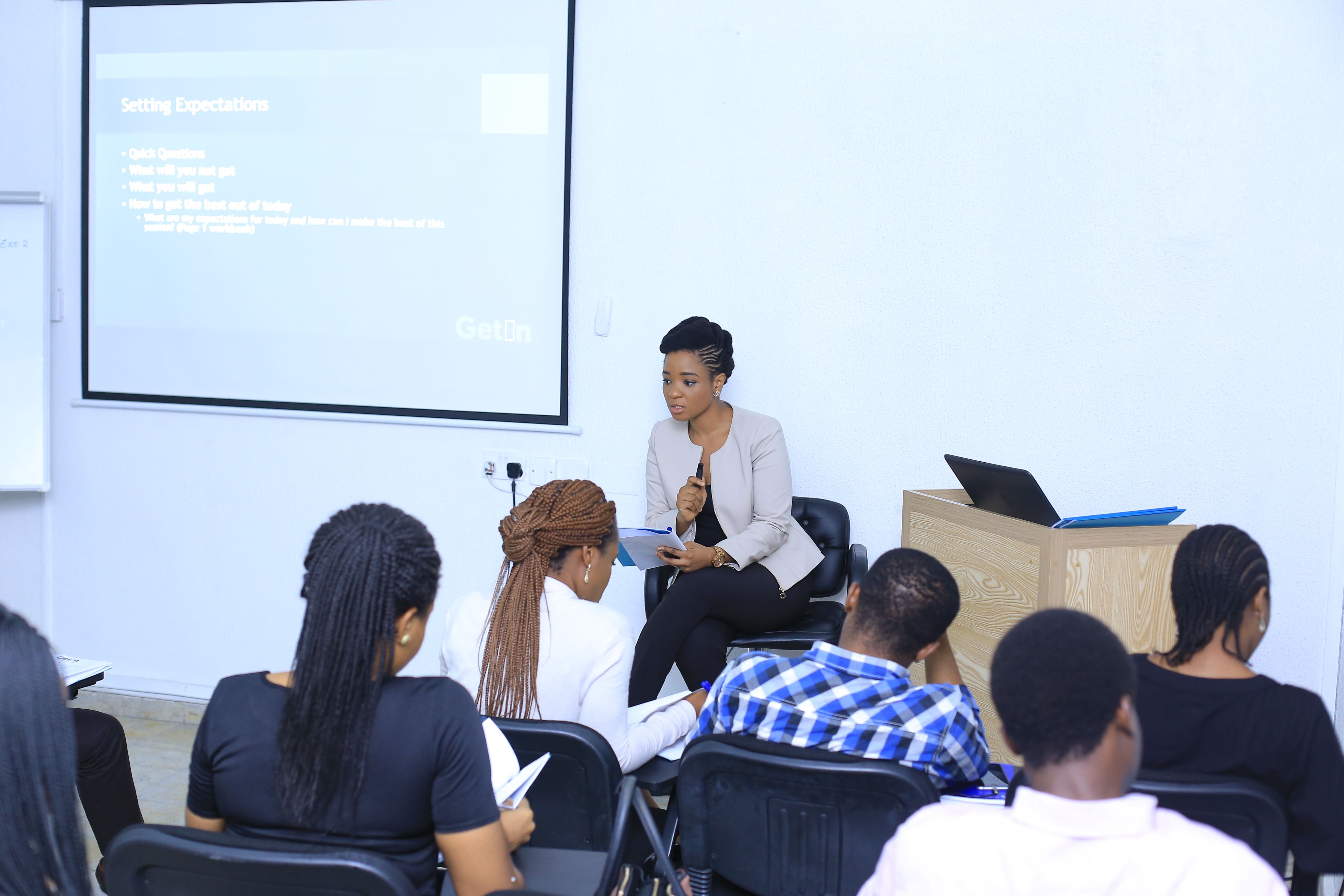 Although they ran their first bootcamp with just 20 students, GetIn has now grown to great heights under Mariam's leadership. "I think last year we had almost 500 people register", she says with pride. As well as running workshops, GetIn also offers application grants. "It doesn't sound like much, but sometimes this financial barrier could actually stop some people from paying for standardised tests or sending in their applications."
Beyond this, Mariam's enterprise offers free events all year round, an African school mentorship programme, and a weekly newsletter of scholarship opportunities. "We also have a blog which spotlights scholars from different parts of the world; mostly Nigerians who went to study abroad."
"It's been a very rewarding journey", Mariam remarks. "We're a very small team, but we do the best that we can with the resources we have, and I'm very proud of that. I get to be a small part of people's journeys, and I don't even need to be the face of the enterprise anymore, because as GetIn grows our alumni begin to inspire others."
Mariam's favourite part of her job is seeing people who were unsure of themselves or doubtful about their talent get into top universities and begin to flourish. "You see their dreams expanding in your presence", she smiles. "Sometimes people just need one shot, and then they're unstoppable."
"It's really rewarding, particularly when I think about where these people are coming from. Some of them are the first in their families to travel abroad or go to school, and they end up being shining lights in their communities."
Opportunities and possibilities
In March 2022, Mariam won the British Council Study UK Alumni Award Nigeria for Social Action, in acknowledgement of her successful and inspiring enterprise. She credits all the people who have been like a part of her journey so far from her mentors to her team, and all those who have supported or encouraged her, whether directly or indirectly.
"I'm very fortunate that there are people I can relate to who have gone to Cambridge before me, and this is one of the reasons why I'm glad that you are profiling me and other people like me – because if people from underrepresented backgrounds cannot see themselves in certain spaces, they can't even dream that it's possible."
As she looks to the future, Mariam reflects upon how her time at Cambridge has impacted her journey so far. "I think for me, the takeaway would be: 'opportunities and possibilities'. Being at Cambridge, it just felt like if I was here and if I could do this, then I could do anything. It's extremely competitive to get to Cambridge and then extremely competitive to get a scholarship, so if my profile was good enough for that, then my future possibilities seem endless. It opened up a whole world of opportunities for me."
"The investment that Cambridge and the Commonwealth Scholarship made in me has been repaid multiple times over. It's something that I'm very glad that I'm able to do."