Medical matches — Brian Wang
During the pandemic, junior doctor Brian Wang (Robinson 2012) founded a widening participation initiative to help underrepresented UK school students access medical school. Now, In2MedSchool has matched thousands of pupils with mentors across the country.
"It feels strange to be called an alumnus!" says Brian Wang as he reflects on the seven years since he left Cambridge. Despite only qualifying as a doctor last year, Brian has managed to make remarkable strides in widening participation with his popular scheme, In2MedSchool.
Brian came to Cambridge fresh from school in 2012 for the preclinical years of medical school. Growing up in London, he'd only applied to local universities — "London was all I knew, but there was a pull to Cambridge. I knew the history and the prestige, I decided to find out more information about the opportunities the University provides. I knew that people who go to Cambridge often go on to do some fantastic things. I knew there was no comparison."
Having dreamed of pursuing a career in medicine since he moved to the UK aged seven, Brian says he was first introduced to healthcare by his mum, who was a nurse in China before he was born. "She retired when I came along so I never saw her as a nurse, but I wanted to understand more about what made her become the person she is."
Throughout school, Brian discovered what he was good at: "English was never my strong point, but the science subjects like maths and the sciences stuck with me. They just made sense."
And the more he looked into healthcare and medicine, the more Brian realised that this career would combine his major passions. "I always wanted to do something where I felt I was helping people, but I also wanted to do something that would fuel my inquisitive nature. Medicine is a constant lifelong learning process — you've always got things to keep up with, like new evidence that comes out to fuel new treatments."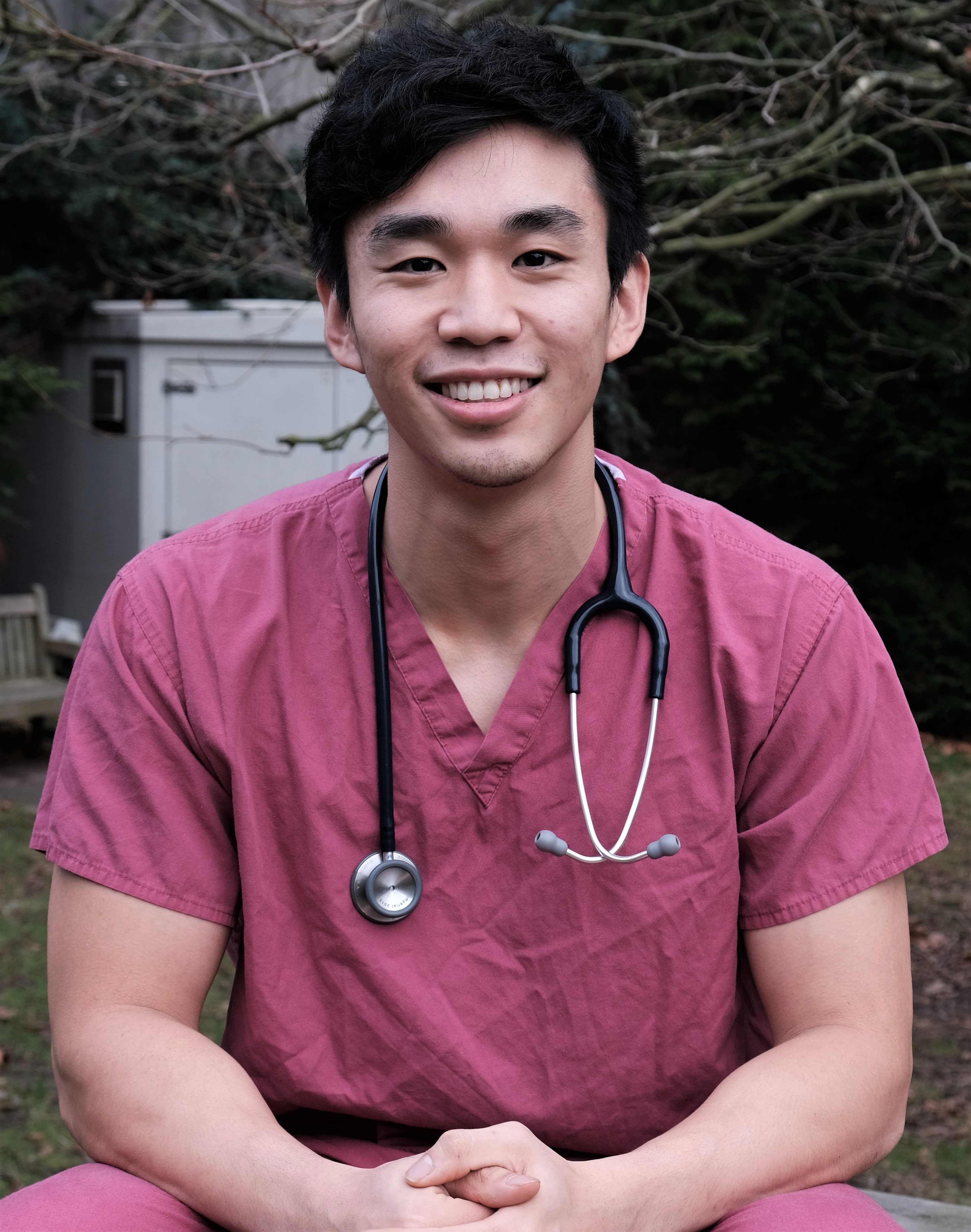 When it came to applying for University, only one place was on his mind. "Cambridge produces some fantastic medics who are not only great doctors, but also great researchers. The nature of the course encourages people to delve deeper into why things are the way they are, and that really suited me and my curious personality."
Upon arriving at Cambridge, Brian discovered that, as expected, he loved the academic aspects of his course. Yet he also made time to develop some other interests – joining his college's rugby and mixed netball teams, and eventually playing for the University rugby team in his final year.
"I never made it to the Blues - I was never built enough to do that!", he laughs. "But I did play in the seconds and the under 21s. We played a Varsity match at Twickenham, which even to this day is my interesting fact about myself. I didn't touch the ball and I twisted my ankle at the first scrum, but nobody needs to know that..."
Brian enjoyed the mix of fun and competitiveness that sport offered, but looking back, he wishes he'd got involved even more. "I spent the first two years of my degree worrying about my academic work, and it got to the point where I saw diminishing returns."
"It's important to remember that once you qualify, everyone's on the same level. And that's one thing I told my sister, who's now at medical school herself. I know it's a cliché, but those extracurricular things like clubs and societies are some of the things that you'll remember most at university. The people you meet, and the memories that you make with your friends — that's what counts."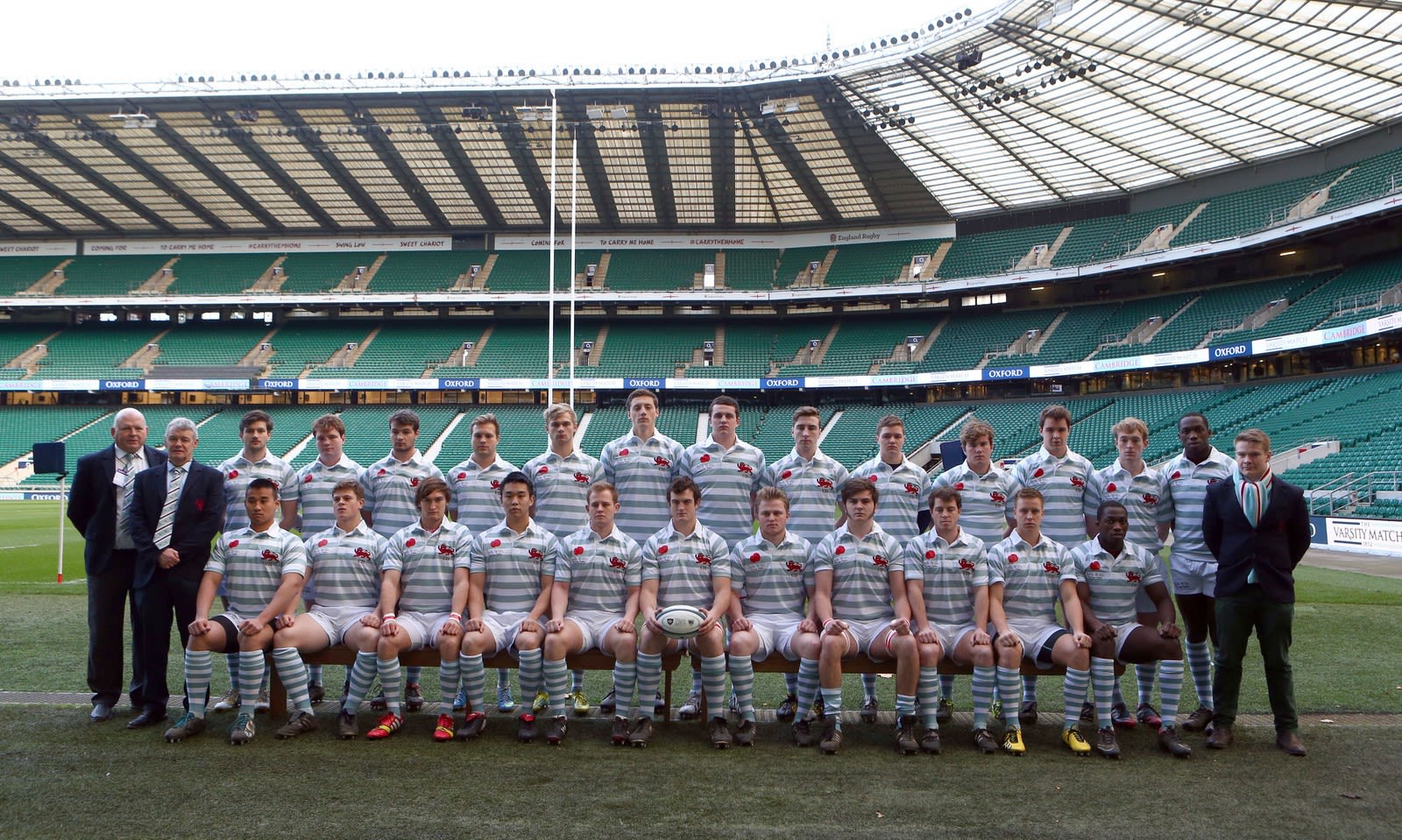 Indeed, the personal connections Brian made at Cambridge went on to be the catalyst for his successful widening participation initiative In2MedSchool — and it all started with a post in LinkedIn. But where was the idea born?
"Early on in my life, I struggled a lot academically. I missed a year of school when I was very young, so I needed extra help. My school were supportive, but I still had a hard time."
Brian knew how competitive it was to get a place at medical school, and his worries were exacerbated when he tried to find work experience. "I remember my peers finding it so easy — they got placements through their mother or father, family friends, or next-door neighbours because they lived in a nice area. Whereas I sent hundreds and hundreds of emails until finally one doctor gave me an opportunity to shadow him. Throughout my application process, I felt as though medicine was reserved for the people from professional backgrounds. In fact, studies show that 74% of doctors are from families of professional backgrounds — that's a higher number than in the fields of law and journalism — but only 4% of doctors come from working class backgrounds."
Brian went on to witness similar inequalities during his placements and as a junior doctor.
"I've worked in areas of London where the majority of people don't speak English as a first language, and the way that they interact with the medical profession is very heavily influenced by their religious, social and economic backgrounds. And I think the pandemic really highlighted this. Stories entitled "Is COVID racist?" were being published, because the people that were most affected by the COVID-19 were really struggling to engage with the NHS.
Then when the vaccination program came out, these same people — those with more difficult socioeconomic backgrounds, or those from ethnic minorities — were the ones that were least likely to get the vaccine."
"When patients come in and the doctors and nurses don't speak their language or understand their culture, that heavily influences their care. It just didn't seem right. And I thought: we, the healthcare profession, really need to do better for everyone. We need to represent the people that we serve and support."
"I knew there was an energetic, enthusiastic population out there who help to represent all the people that want to use the NHS, but they just find it so hard to get into medicine. What I wanted to do wasn't new; thankfully most universities have widening participation programmes nowadays.
But my dream with In2MedSchool was not only to help create a workforce that's more representative, but also to help show that social mobility is possible through education. Having struggled first-hand, I wanted to help reduce the chances that other eager and aspiring medics will fall through the cracks."
So, back to that LinkedIn post. "I had the idea in the summer of 2020" Brian says. "I was doing my exams and helping out at some of the London hospitals during the pandemic, and I finally thought: 'Okay, what can I do?'"
"I published a post on LinkedIn in July asking: 'Does anyone want to help? Please sign up using this form to be a volunteer, and I'll match you to a school student.' I only had about 50 connections at that time, and most of them were medical students and doctors I'd known from Cambridge. At the same time, I emailed some schools in the UK to ask if they'd be interested in involving their students. And it just kicked off."
Within the first week In2MedSchool had 100 signups, rising exponentially over the following weeks and months until Brian realised that he needed a team. Two years later, In2MedSchool have had 3,500 medical students and doctors sign up as volunteers, and over 2,500 school students aged 16-18 register to be mentored.
"We're now a registered charity, and have thriving mentorship and events programmes. All this stems from having a fantastic team; from our core committee of directors who are all volunteer medical students or doctors, to the regional heads who coordinate at universities across every city in the country. And of course, the generous volunteers who give up countless hours in the evenings, weekends and holidays to support school students."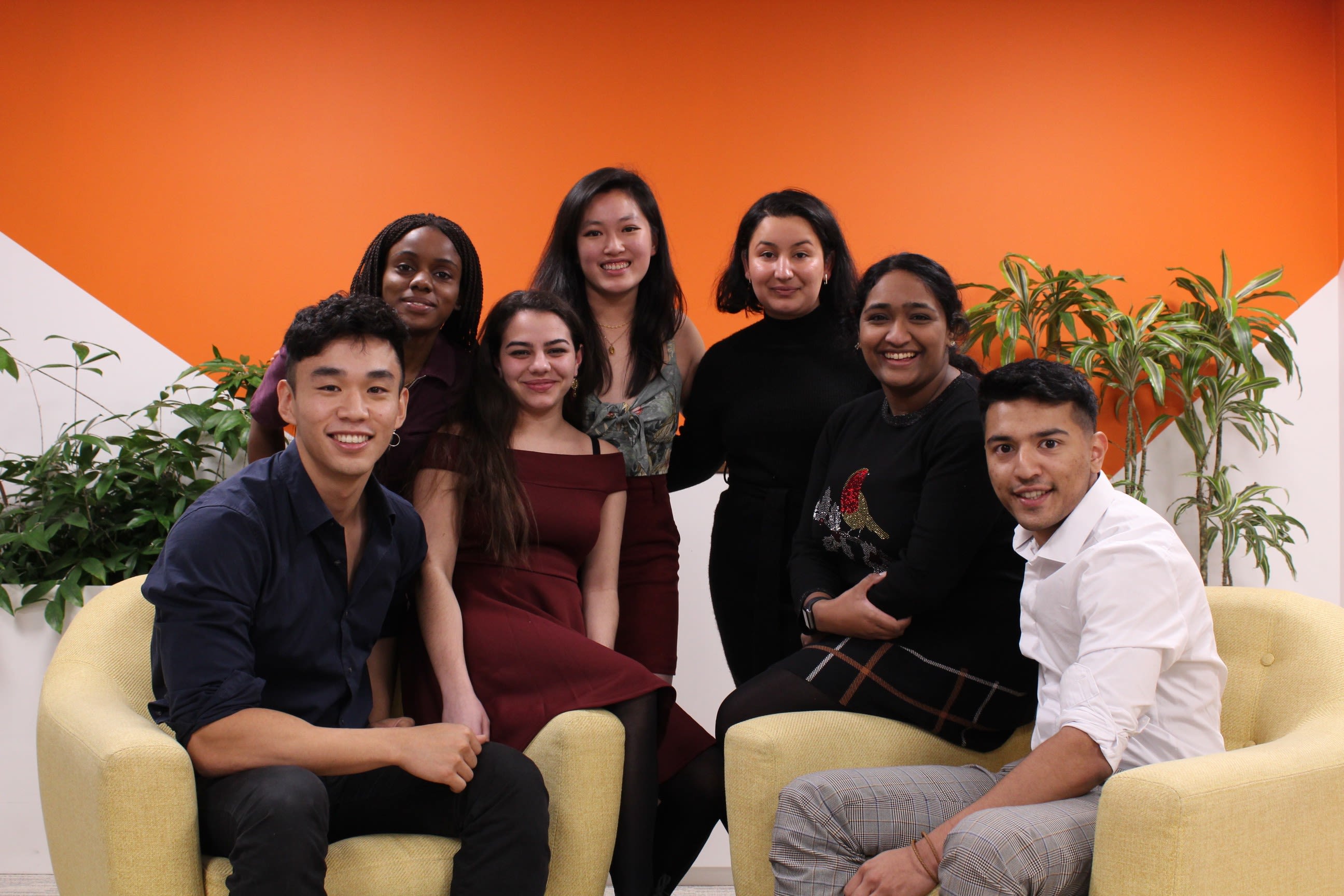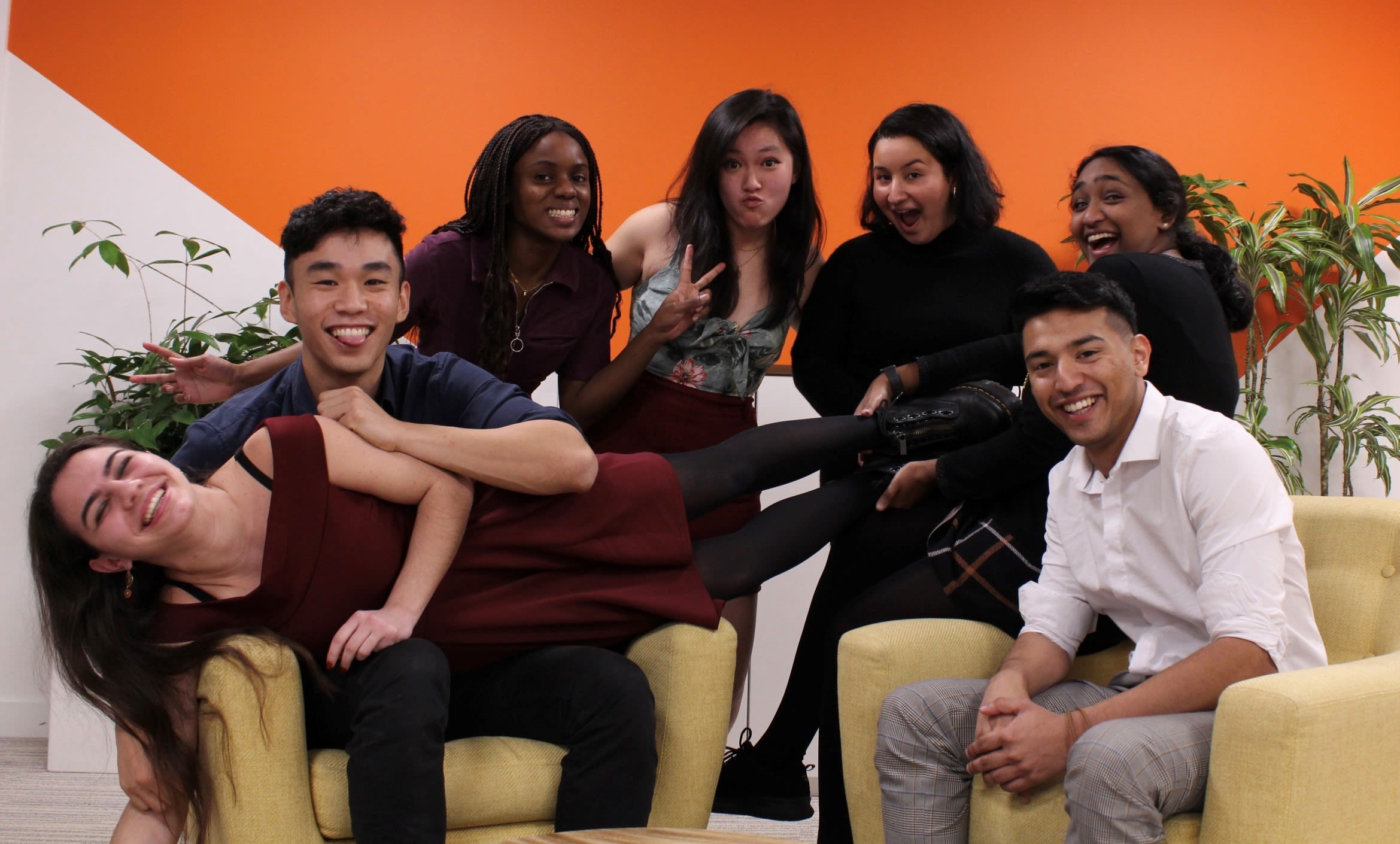 Having already achieved so much at such an early stage in his career, I ask Brian what his hopes for the future are.
"In the short term, we want to help 5,000 school students from disadvantaged backgrounds get into medical school by the year 2025. We are on target for that; In2MedSchool is expanding all the time", he replies.
"The end goal is that one day In2MedSchool won't be needed. Widening participation is something that I want to be involved for the rest of my career in some capacity, though. It's the thing that I'm most proud of being part of, and it's taught me a lot, from how to work with a team, to learning more about my own personal attributes. And when our mentees express their appreciation — when they say that In2MedSchool played a big role in them achieving their dream, and they realised that medicine is for them — there's no better feeling."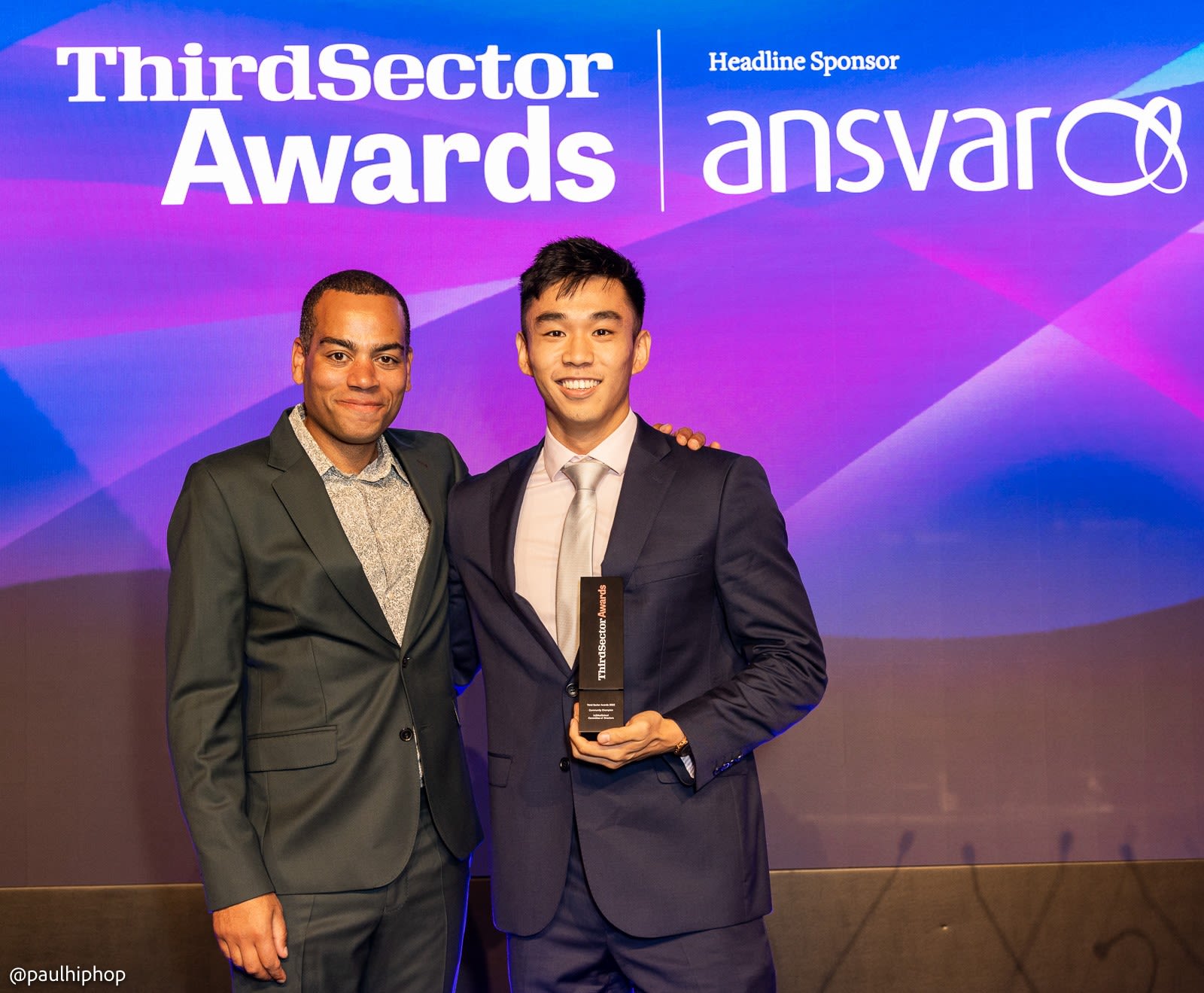 As one of our younger alumni, Brian's experiences of Cambridge are fresh in his mind. I wonder if his time here influenced or inspired him in some way to make such accomplishments in the years since he left. "I think there are two things Cambridge taught me, actually", Brian replies.
"Firstly, Cambridge taught me to be inquisitive. My degree focused on reading papers and looking at the scientific evidence behind medicine, and enquiry and investigation were also recurring themes throughout the lectures, practicals and supervisions. We were always encouraged to ask the question: 'Why?'"
"Secondly, Cambridge made me appreciate that everything is impossible until someone does it. In supervisions we'd ask questions about how a particular treatment came about, or learn about the the first person to discover X, Y or Z cure. And I realised that just because something's never been done before, doesn't mean that you can't be the first person to do it."
"It was this lesson that really inspired me to start In2MedSchool. Cambridge gave me the encouragement to go for it, to take the leap and see what happens – because so many people have done that before, and have gone on to change the world."