International Day of Women and Girls in Science
Heba Bevan OBE (Jesus 2011)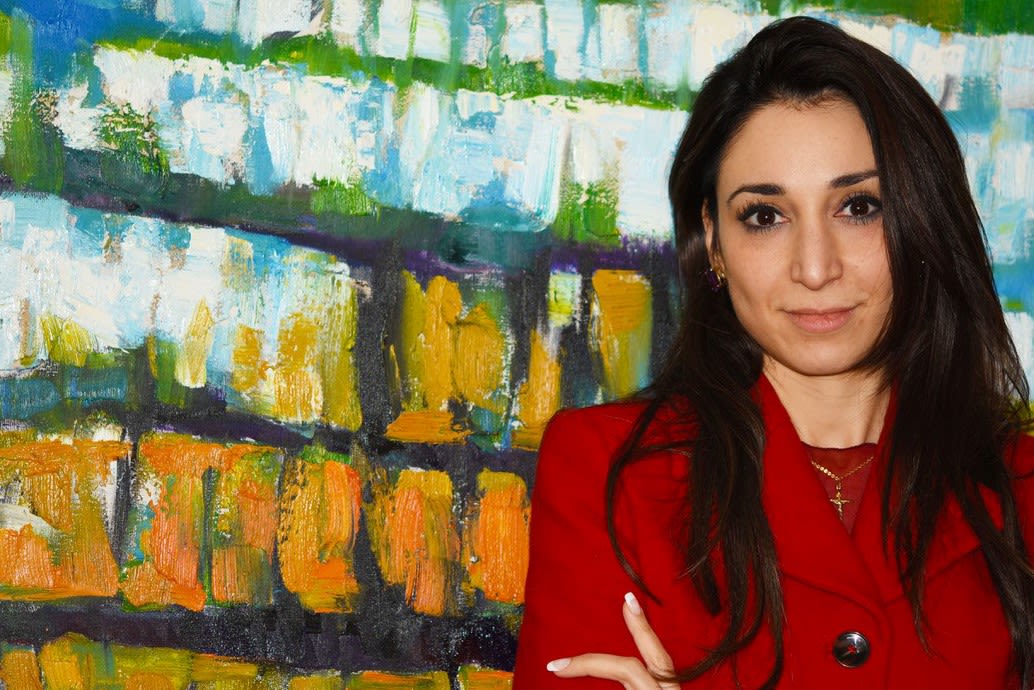 To mark the UN International Day of Women and Girls in Science, we chatted with Heba Bevan OBE (Jesus 2011) founder of UtterBerry, a company which makes small, wireless, ultra-low power AI sensors used in vast construction projects like Crossrail, as well as in medicine, sports and other industries. We found out more about Heba's passion for involving women and girls in STEM.
Hi, Heba! What does being a woman in science mean to you?
The word that comes to mind for me is 'future'. Science and engineering have traditionally been male-dominated disciplines. It's important for women and girls to take part, because otherwise our future would be decided by representatives from only half of the population, rather than the whole population!
What's your favourite thing about your job as an engineer?
I really enjoy having an idea, then seeing the project through from beginning to end and watching it flourish. Using the UtterBerry technology in the construction of Crossrail is probably one of my happiest moments as an engineer. I remember designing the sensors, and then going to the tunnels and seeing them communicating with each other and feeling so happy. My job is stressful at times, but it's so rewarding.

Engineering also really depends on teamwork. A big project will rely on the whole team making an effort, and will involve everyone from the cleaner, to the person who fits a lightbulb, to the person checking others in and out of a site. Each individual is part of a larger community, and that feels special.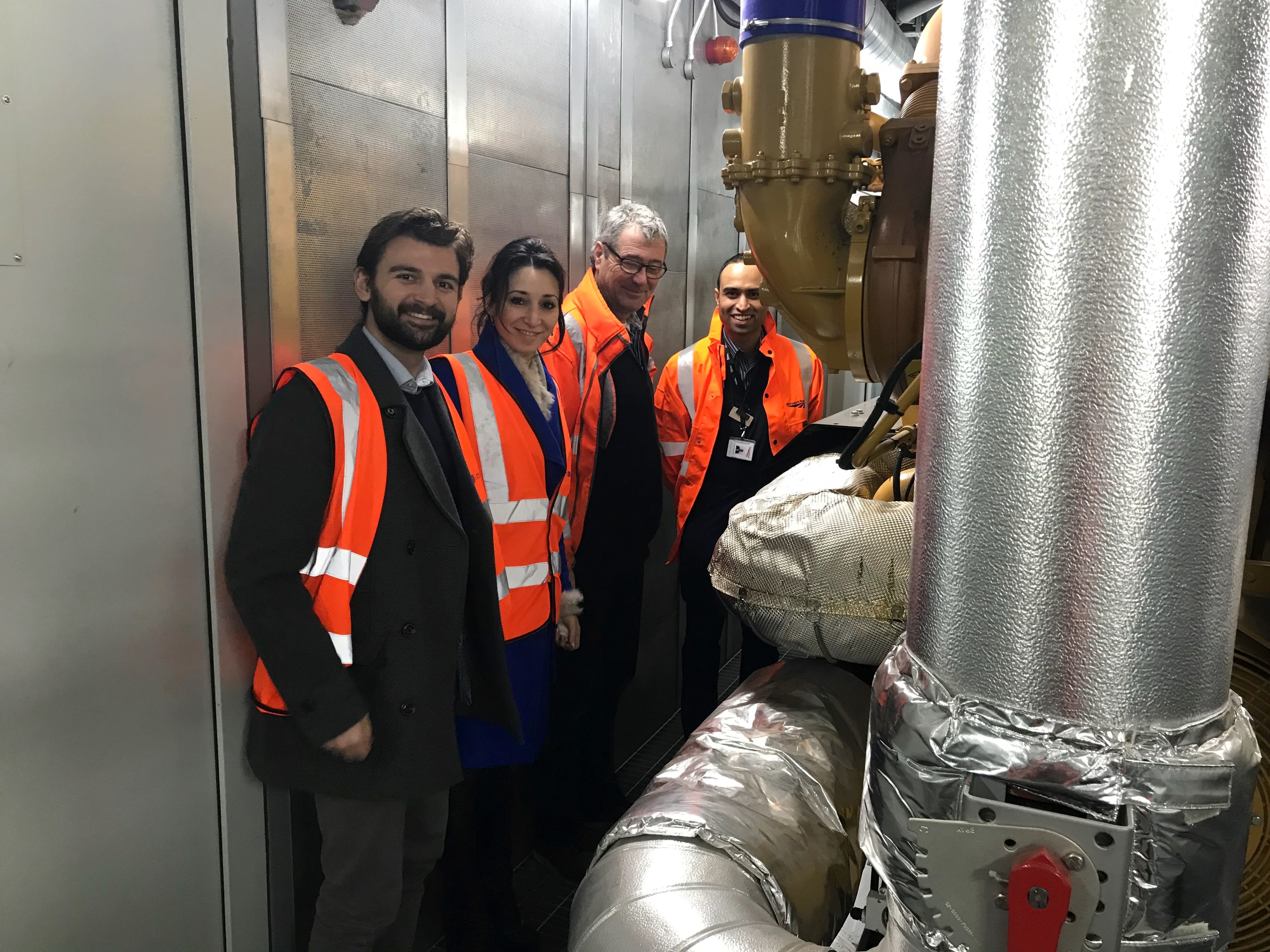 What advice would you give to girls or women interested in careers in STEM?
I think my main advice is to encourage girls and women to take chances and try things. As females, we're often told from a young age (whether directly or indirectly) that we're not as good at maths, science, or making things as the boys are. For instance, even while we're encouraging children to play with Lego, gender stereotypes can still be reinforced — whether through the different colours or animals being used in sets aimed at girls, or the fact that only male characters appear in some sets involving traditionally male-dominated industries such as motorsport.
If we encourage girls from a very early age and let them know that any job in STEM is open to them, they're more likely to want to study and enjoy science or maths subjects at school, and to then follow that career path. My message to all girls and women would be: challenge those preconceptions, and just give it a try.
Knowing what you know now about your life and career, what would you say to your 18-year-old self?
I think I would say: "Keep doing what you've been doing! Don't change anything!" (She laughs) "Well, maybe change a few things..."
Hindsight is a wonderful thing, isn't it?
Yes! And I love being an engineer, but I sometimes wonder, "what if I'd done something different?" I always loved art, and I used to paint a lot.
That's funny, because my next question is 'If you weren't an engineer, what would you love to be' - so would the answer be an artist?
Oh yeah, I'd love to be an artist -- or a pilot. I love heights, and I have great eyesight!
Who are your female role models in science?
There are two engineers based at Cambridge who really inspired me during my time there: Dame Ann Dowling and Professor Joan Lazenby. I found their work absolutely fascinating.
But in science more broadly, the best role model I've ever had is my Mum. She's an immunologist, and she passed on her passion for research and science to me.
Finally, some people might say that women are fairly well represented within society these days. Why is International Day of Women and Girls in Science still important?
If you look at the number of patents in the world today, the majority are still owned by men. We're missing out on female contributions and innovations. We're certainly in a better place than we used to be, but the work isn't done — we must continue to encourage the scientific spirit in the younger generations of women and girls, so that they want to be part of our collective future. Days like today remind us not only that there's still progress to be made, but also that women and girls are extremely valuable and need to put their half of the story into engineering and science.
"I look forward to the day when I'm no longer referred to as a 'woman in engineering', and I'm just an engineer, because then the stereotype will finally be broken."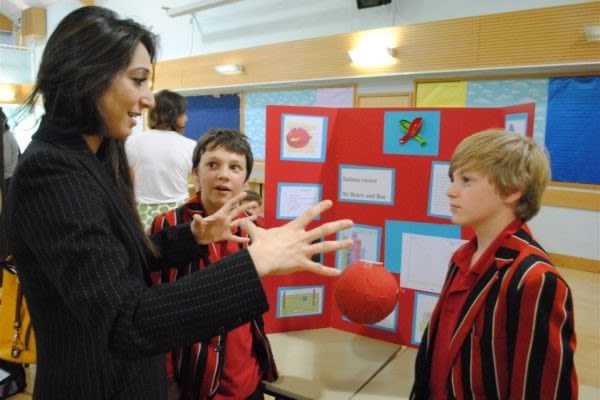 Item 1 of 2