Born to be wild — Trang Nguyen
Trang Nguyen (Darwin 2013) is a wildlife conservation scientist, environmental activist and founder of the NGO WildAct. She was named as the winner of the 2023 British Council Study UK Alumni Award for Science and Sustainability, and also selected as a Global Finalist.
We spoke to her about why wildlife conservation is about humans as well as animals, and how being at Cambridge helped her pursue her dreams.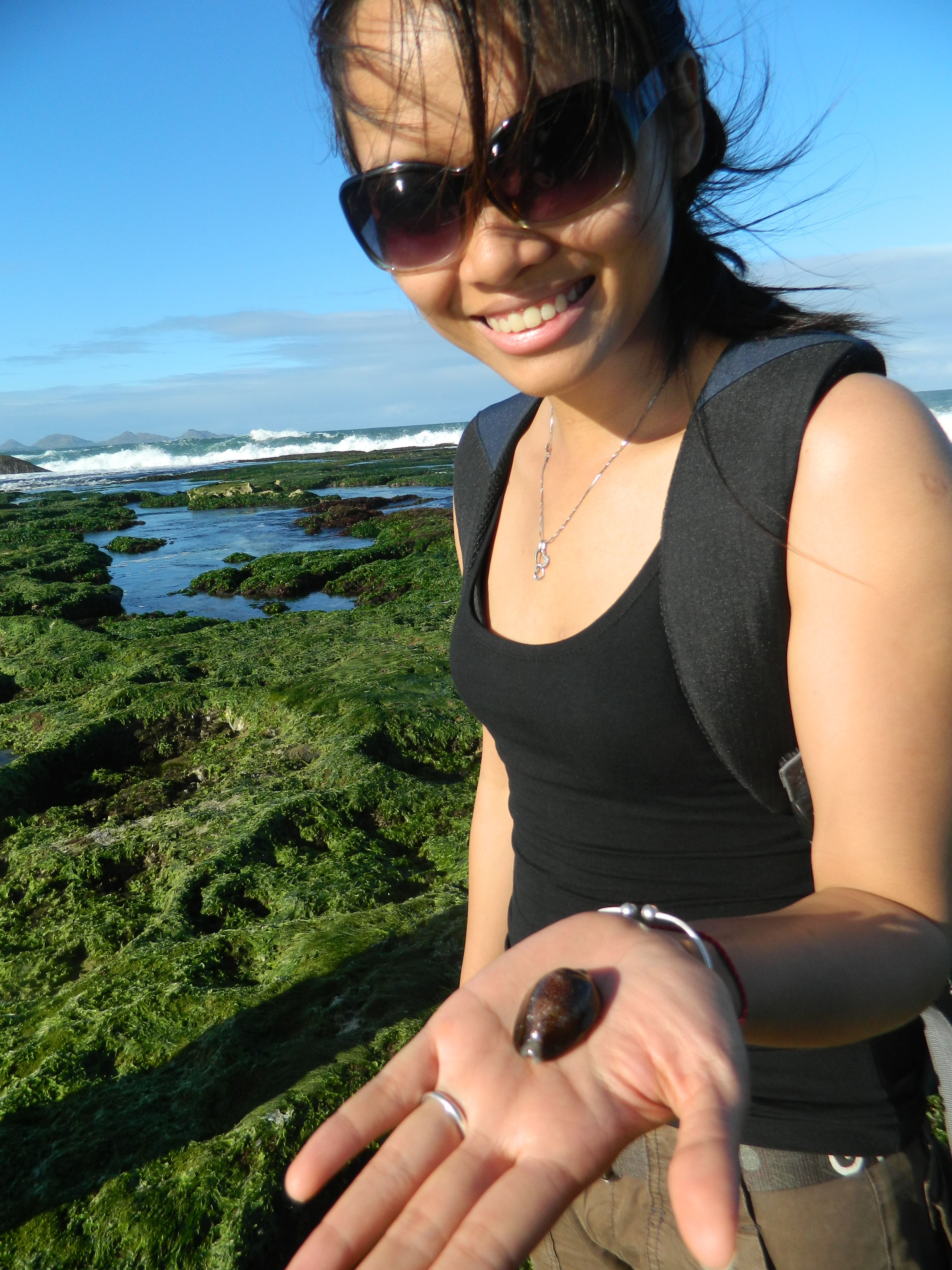 "It was always my dream to study wildlife conservation in the UK."
"I come from Vietnam where education about nature is rather underdeveloped. The UK however is home to some of the best universities in the world for natural science. Wildlife conservation is a branch of science, so it's important for young conservationists to be trained in the principles of theoretical and practical science."
"I was very fortunate to be supervised by some of the great British naturalists during my 9 years living and studying in England. These professors have helped create the science of conservation and moulded some of the leading conservationists all over the world for decades."
"During my undergraduate degree I travelled to many of Britain's natural sites for fieldtrips, and was inspired by the British love for nature. This love is shown not only through the careful management of habitats, but also through kindness: small actions like leaving the grass a little longer in the spring to help bees and other pollinators, or putting water bowls outside during summer so animals can stay hydrated."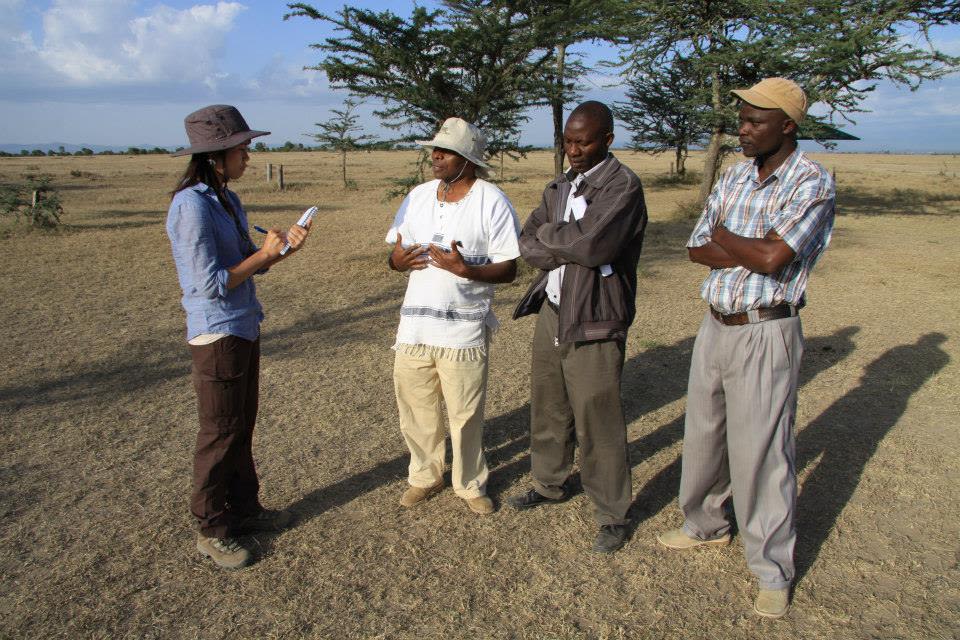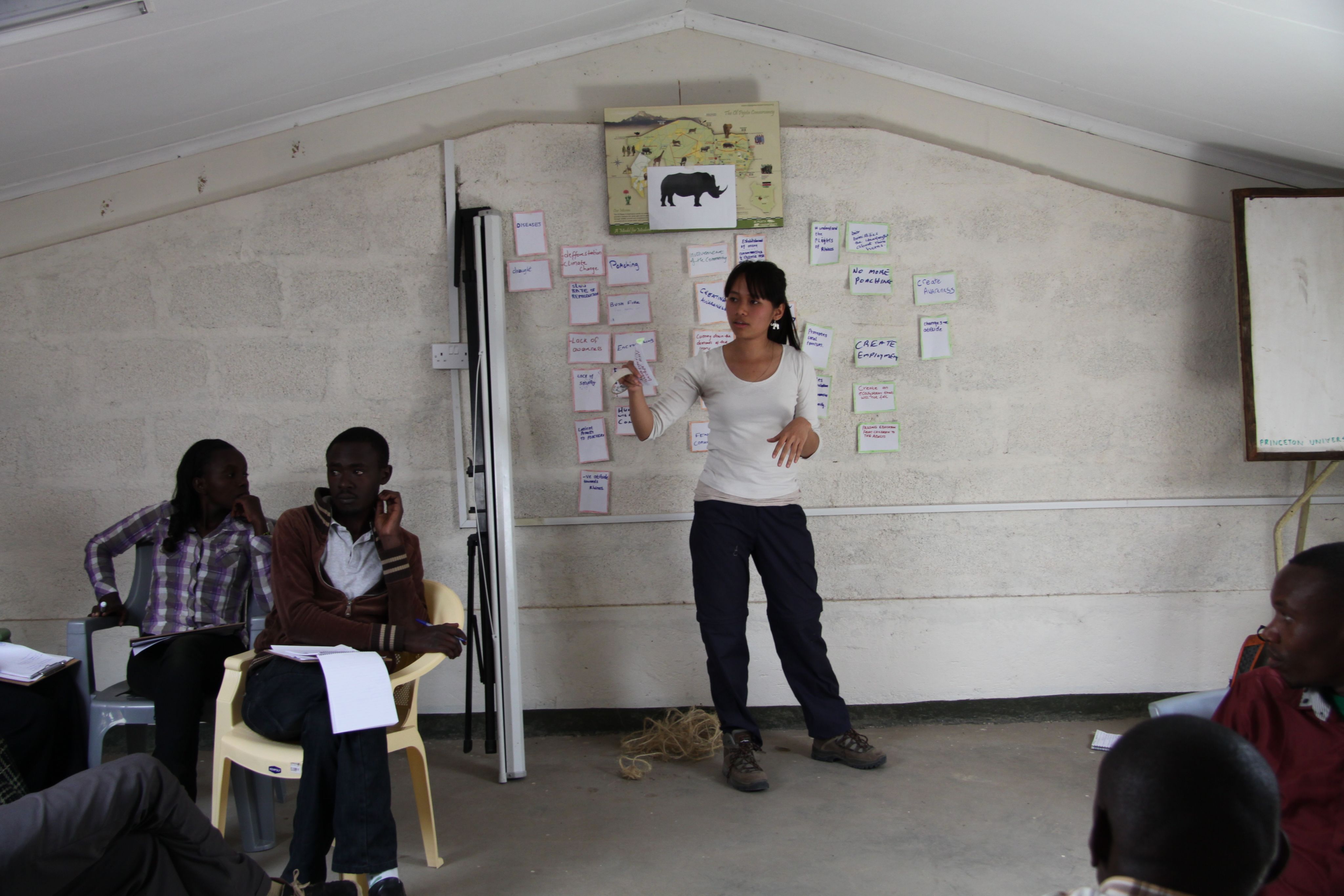 Item 1 of 2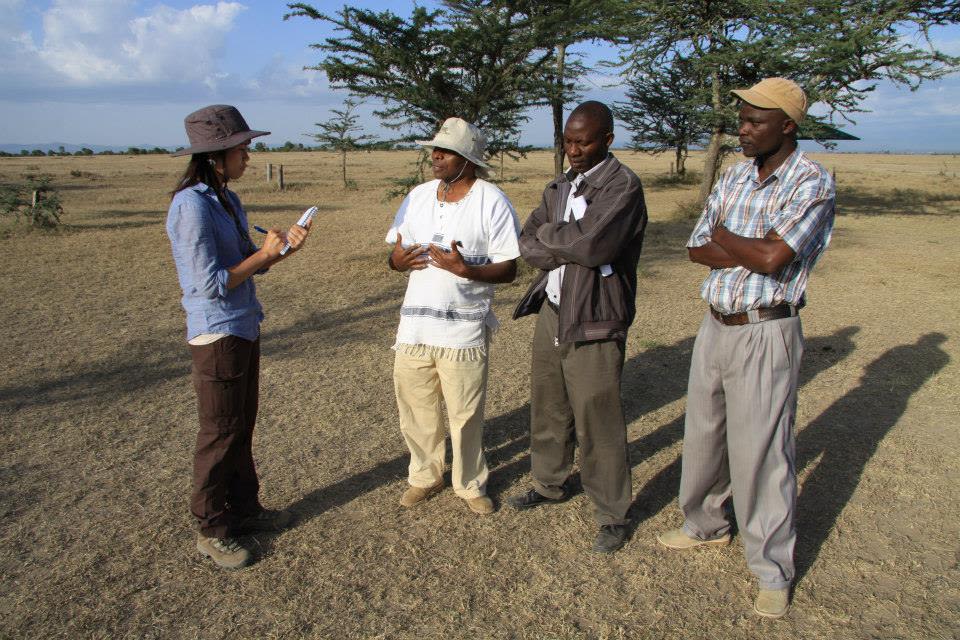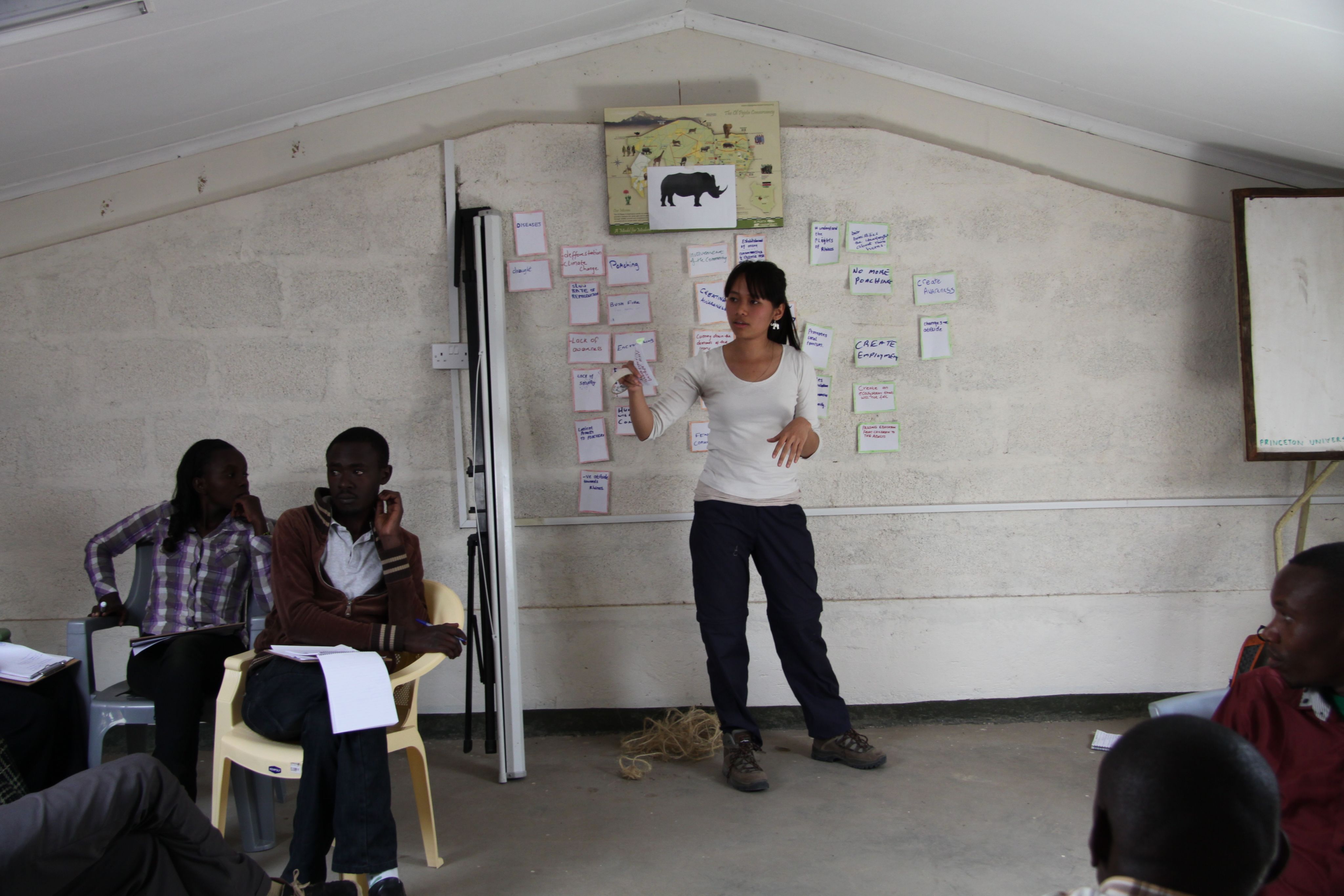 After finishing an MSc in Primate Conservation at Oxford Brookes University, where Trang's research horizons widened to the continent of Africa, she considered applying for a PhD. Then, she came across something a little different that piqued her interest.

"While looking at possible doctorates, I discovered the MPhil in Conservation Leadership at Cambridge and was immediately interested. It felt very different from other courses. Most focus on research but this one seemed more practical, which really attracted me. So I applied. The idea of bringing together people from different backgrounds and inspiring and empowering them to take the lead in conservation activities on the ground intrigued me."
Conservation at Cambridge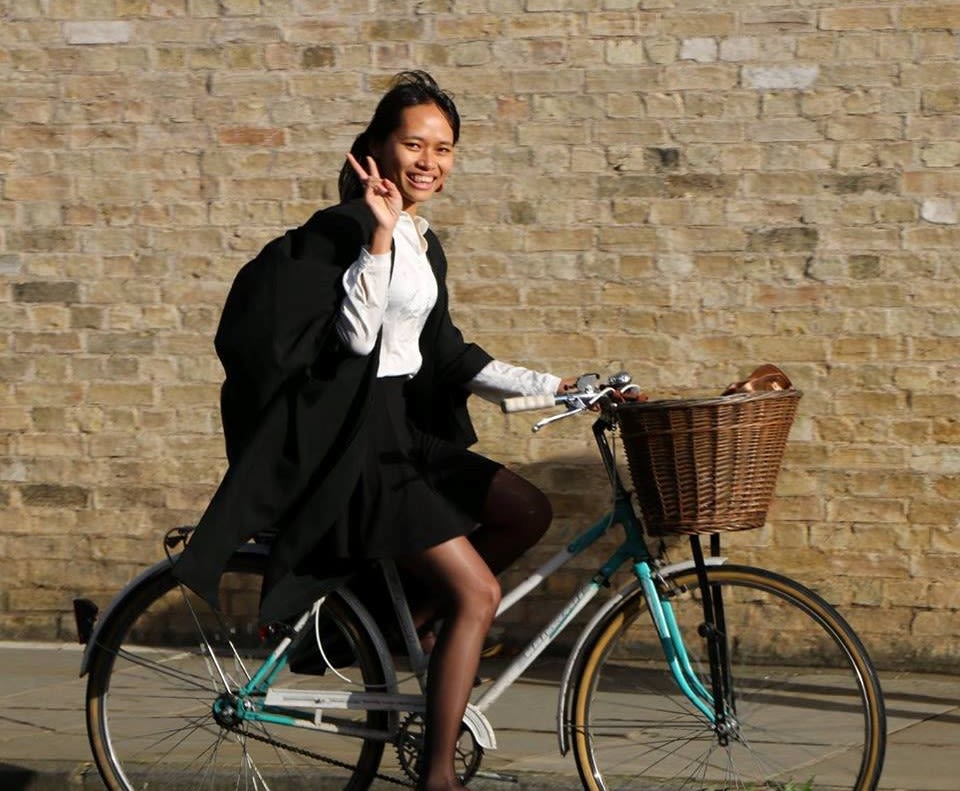 Once Trang arrived, she found that she loved the atmosphere the University offered. "Cambridge is a hub for conservation in England, and possibly the world. I loved the connections and networks that I developed with the rest of the conservation community, and to this day I miss the friendships I created during the twelve months I studied there."
"I had such a wonderful opportunity to connect with like-minded people and to share ideas, discuss issues and create collaborations."
"Being at Cambridge also meant I was able to meet some amazing people who have inspired me not only to become a better wildlife conservationist, but also a better human being, such as the wonderful Sir David Attenborough (Clare 1945), Dame Jane Goodall (Newnham 1962) and the late Tony Whitten (King's 1975)."
Trang with Sir David Attenborough (Clare 1945), Dame Jane Goodall (Newnham 1962)
Trang with Sir David Attenborough (Clare 1945), Dame Jane Goodall (Newnham 1962)
WildAct begins
In 2015, Trang founded her own organisation, WildAct, which she has been directing ever since. "At WildAct we enable the local community — people from different backgrounds, genders and ethnicities — to be directly involved in conservation activities on the ground."
"We recognise that whilst humans are the problem when it comes to conservation, we also are the solution."
"Anyone can play their part in conserving nature, whether it's choosing to use more environmentally friendly transportation, using renewable energy instead of fossil fuels, investing our money in eco-friendly banks, or refusing to participate in animal abuse activities like elephant riding or animal circuses."
"When we talk about wildlife conservation, people mostly think of problems relating to nature — and these are very significant. But there are also human-related problems like gender-based violence, sexual harassment and inequality. Currently, WildAct is the only organisation in Vietnam with a project focusing on gender equity, aiming to create a safer working environment for women and girls to get involved with conservation work. We are also starting a campaign to raise the welfare standard for our rangers, who work on the frontline to protect nature."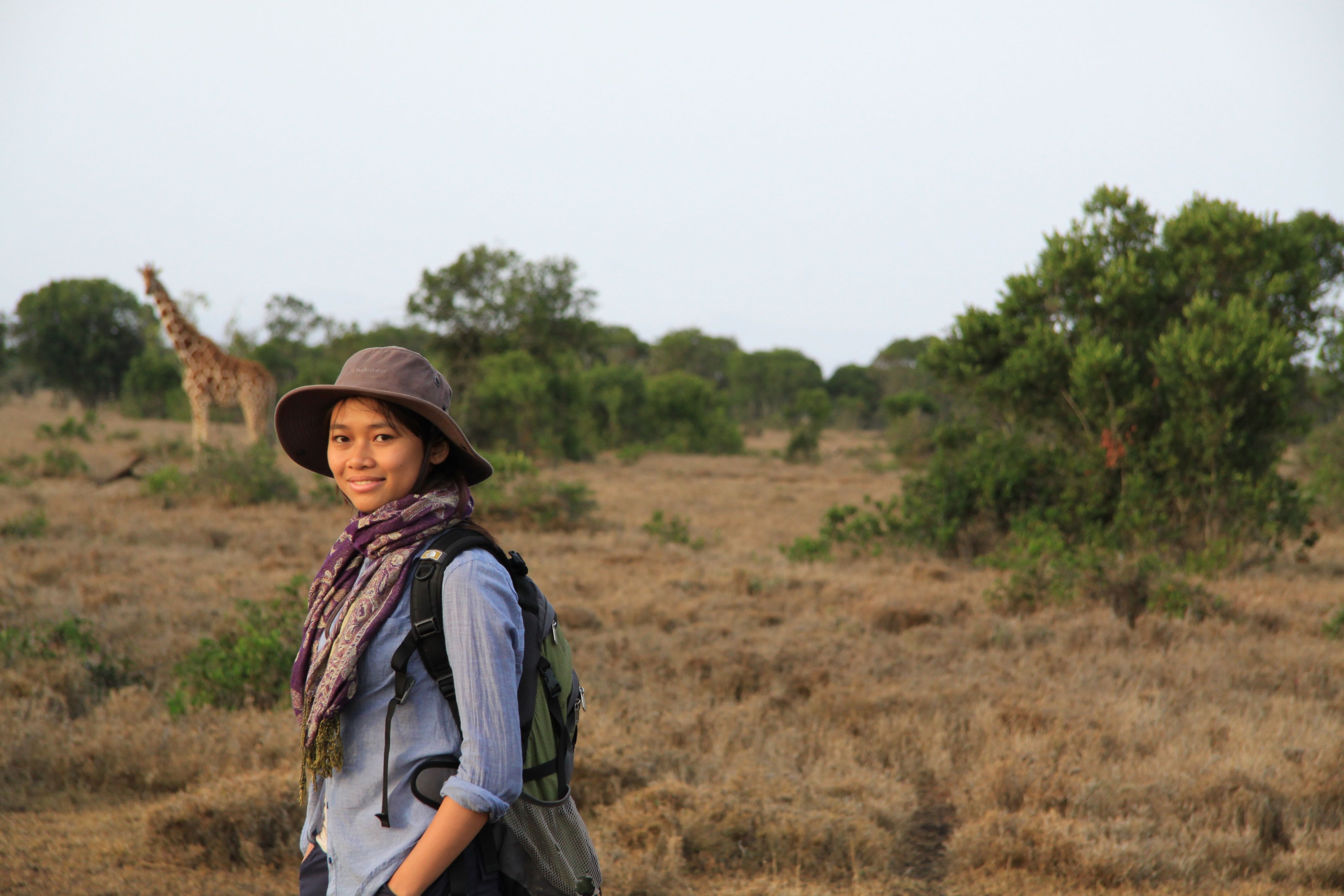 Trang says that there are, unsurprisingly, many challenges to directing your own local NGO including funding, capacity, and human resources. But these challenges are all worth it for the work she can do through WildAct.
"I love being able to identify gaps in conservation, and having a very young, enthusiastic team to help create ideas and turn ideas into impactful projects. For example, even now in 2023, there is still no formal education course for wildlife/biodiversity conservation and management in Vietnam. This has made it extremely difficult for organisations and agencies to employ capable early career conservationists."
"WildAct is one of the very few organisations in Vietnam that has developed a formal short course on wildlife conservation, and we're currently working with a local university to create the first-ever Master's degree course in Wildlife Conservation in the country. Over the last 4 years that we've hosted the short courses, 83 students graduated and 41% are now working full time for local NGOs, iNGOs and government agencies in the sector. That is just one of the many achievements that we are incredibly proud of."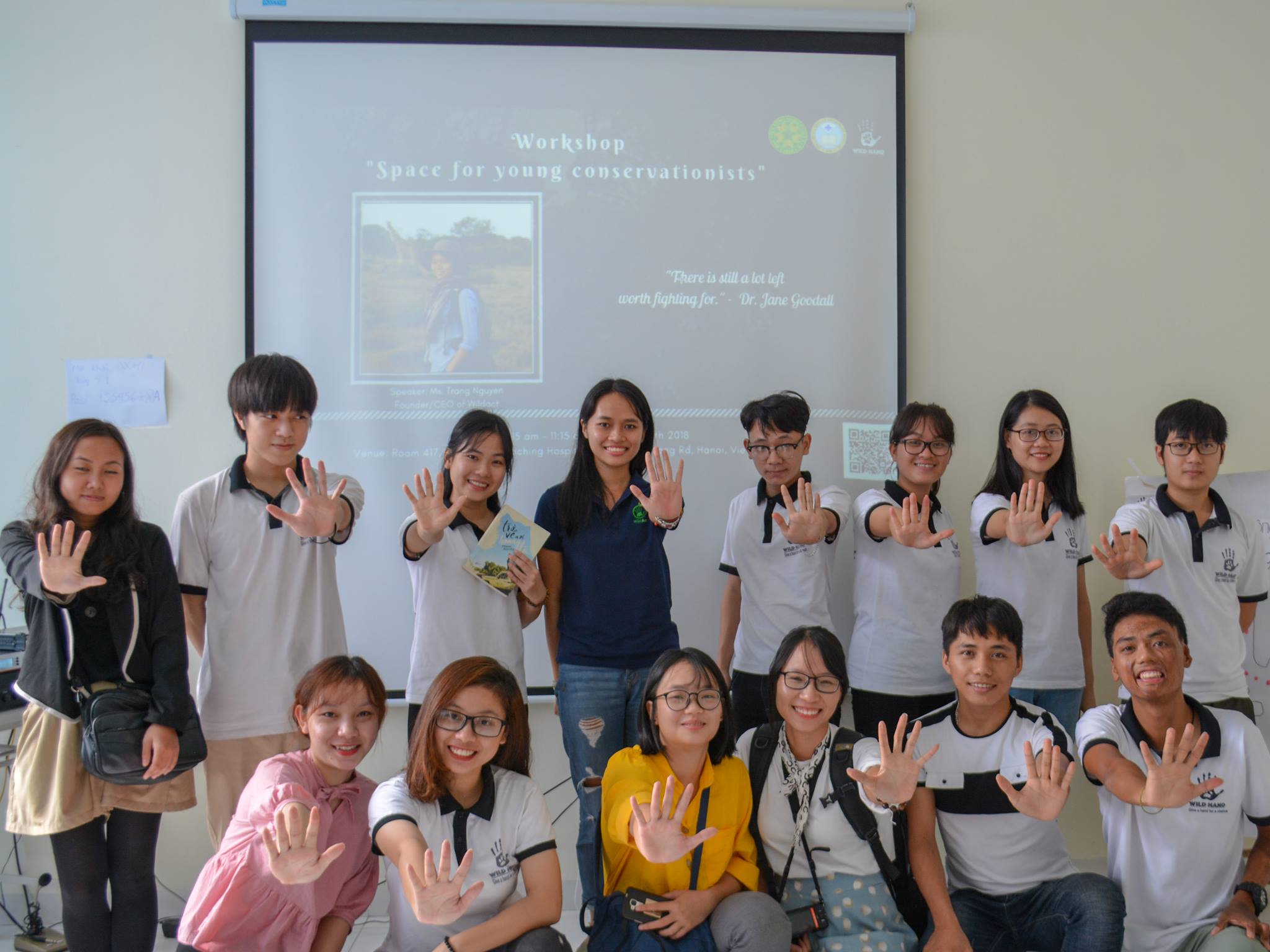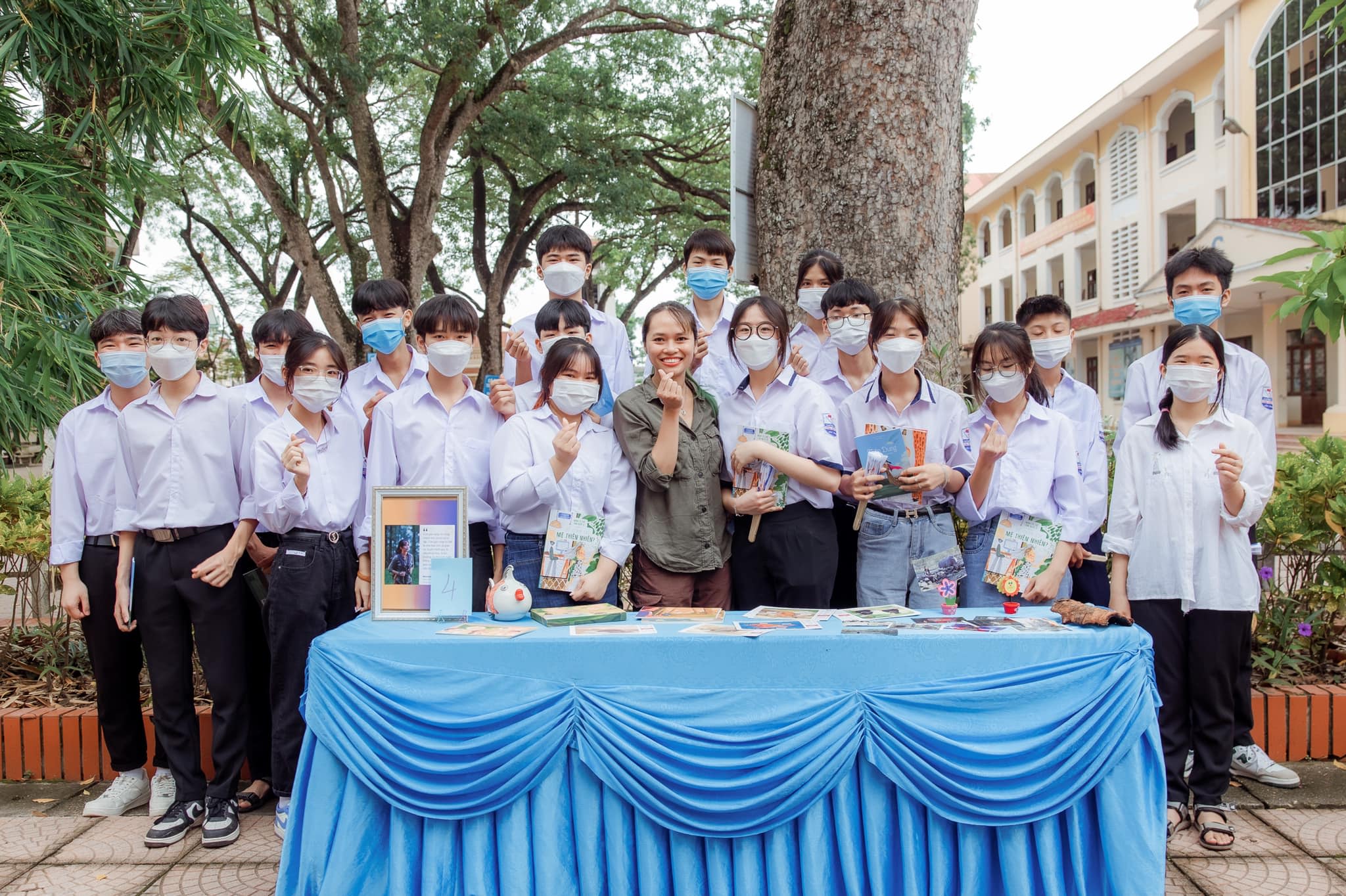 Looking ahead
Among the multiple awards Trang has received in her career so far, she's been named as one of the BBC's 100 Women, and one of Forbes Asia's 30 under 30.
I ask her what her aims are for the future.
"At WildAct, we're ensuring that our activities and projects are impactful through an intensive evaluation and monitoring process. We will continue to develop and expand our human-centered approach to resolve biodiversity and nature issues, as well as motivate and inspire others in the community to join hands with us."
What would Trang say to someone interested in getting involved in wildlife conservation?
"If you have a dream, then you should try your best to make it a reality."
"Wildlife conservation is a very complex topic that you can get involved in and contribute to through many different approaches. You do not need to be a scientist to contribute to conservation. You can be a politician, a decision-maker, a teacher, or a businessperson… as long as you have a passion, a willing-to-learn attitude and a can-do spirit, you can make a difference."
The same is true for applying to Cambridge.
"I remember when I told my family I applied to study at Cambridge, my sister told me that I shouldn't waste my time, as there was no way I could get in. My message for people is this: it doesn't hurt to try. Don't let others take the opportunity away from you."
"The knowledge, encouragement, inspiration and empowerment that I received as a student has equipped me to follow my dreams."
Trang has published two children's books, assisting her aims to bring conservation issues to the public around the world.
Interested in the British Council Study UK Alumni Awards? Find out more.