"At Cambridge, everyone is equal" — Rogie Vasquez
Rogie Vasquez (Trinity Hall 2021) received a Rowan Williams Studentship and graduated with a distinction from her MPhil in Public Policy.
Now working in anti-money-laundering, she aims to use what she has learnt to create more inclusive economic policies in her home country, the Philippines.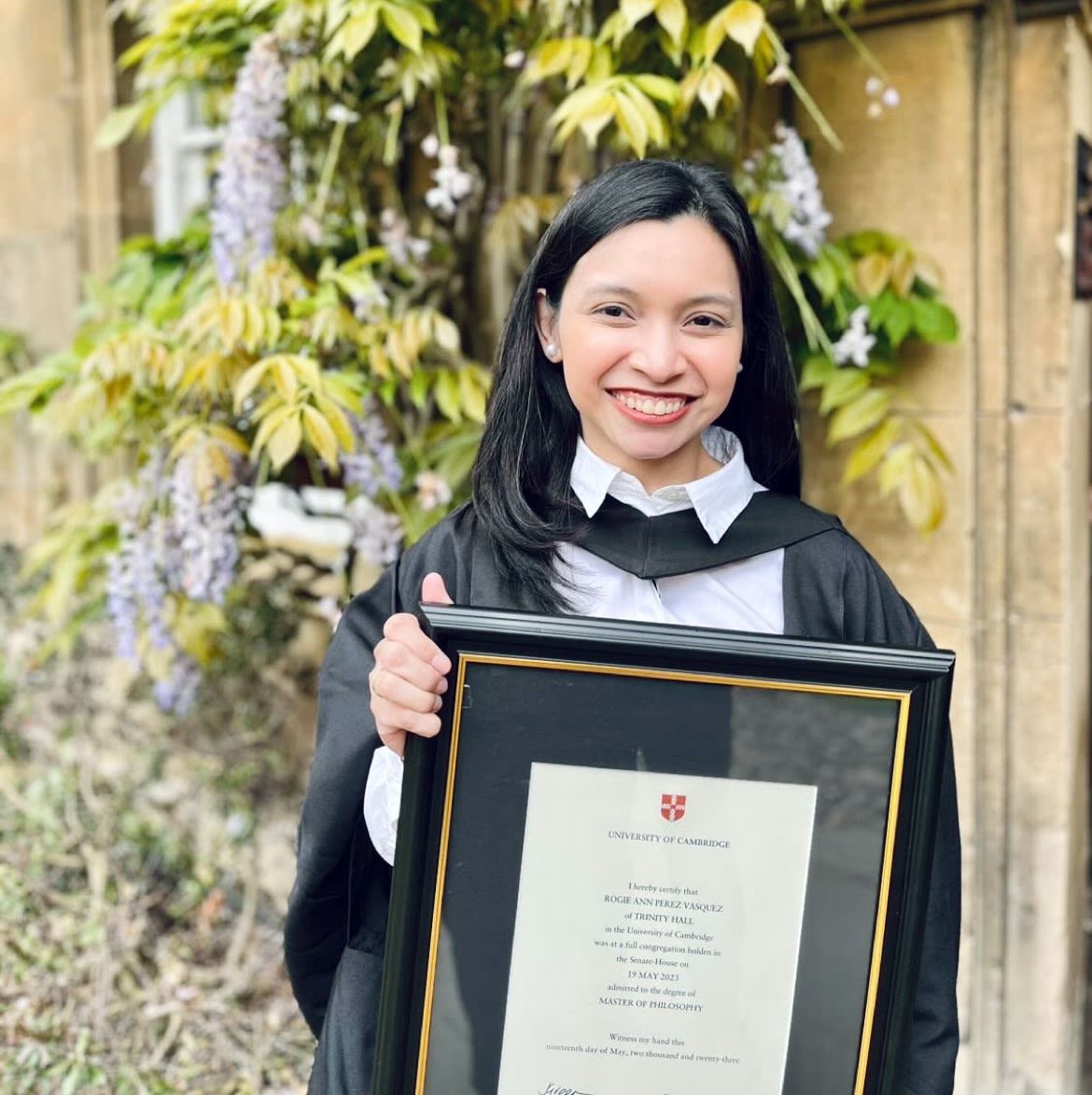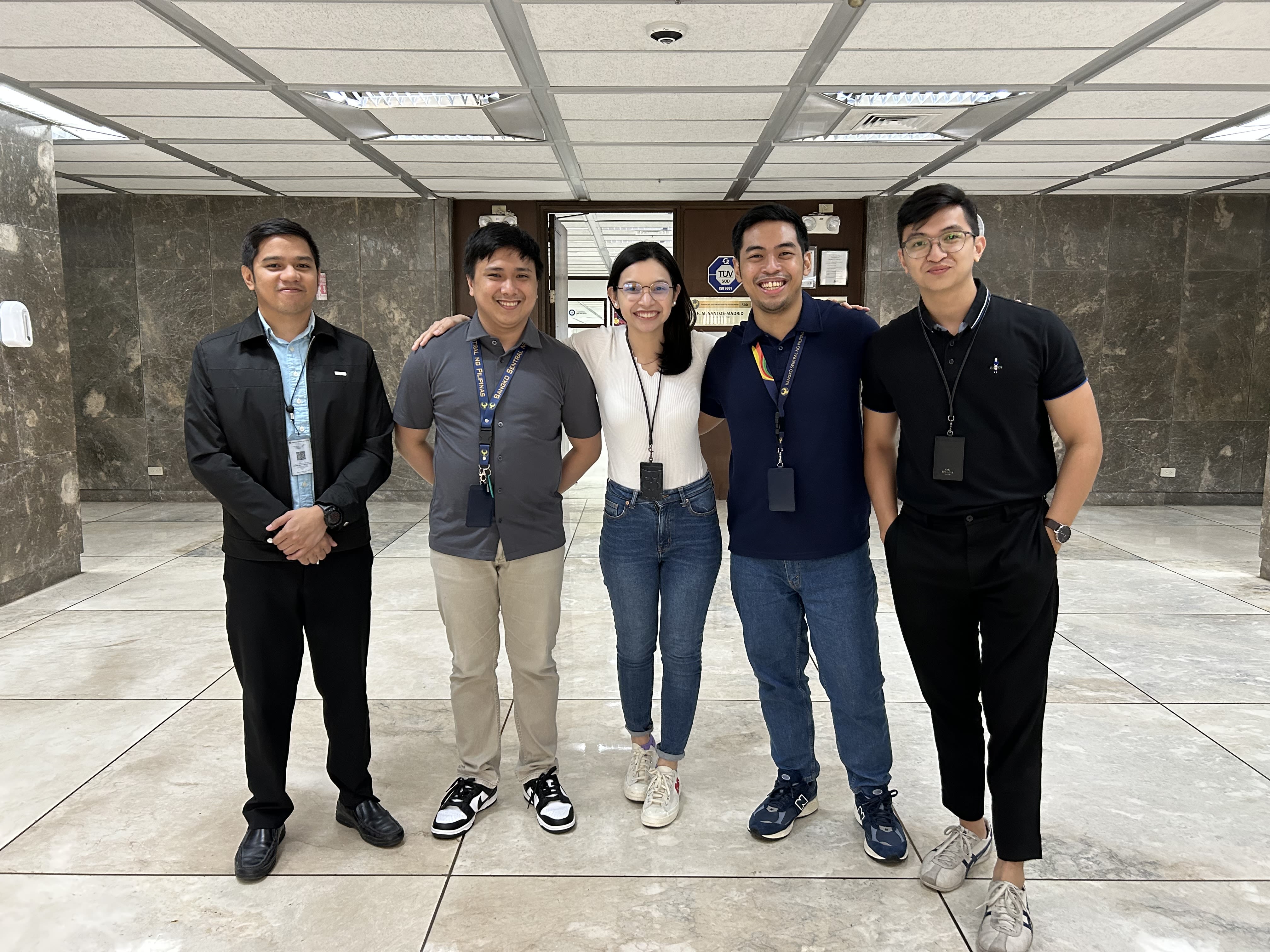 Journey to Cambridge
My intention has always been to bring the things I learnt at Cambridge back to my home country.
I did my undergrad degree in the Philippines, earning a double major in economics and finance. After I graduated, I ventured into public service and joined the Ministry of Budget. I delved into fiscal policy, public financial management, later transitioning to the Central Bank of the Philippines where I was engaged in technical policy roles in monetary policy and banking supervision.
As a result of my deep orientation in public policy and decision-making, I became keen on pursuing either a public policy or a public administration programme to broaden the depth of my knowledge.
I was considering applying to a Master's degree in the United Kingdom, and began looking into a variety of public policy and economics programmes. What attracted me to Cambridge most was that the degree there has more of an academic emphasis, with more research components and also STEM components, unlike other policy programmes which can be heavy on the politics. I was really looking for a programme that integrated technology policy, science policy, climate policy, and so on. More of a multi-disciplinary programme.
And of course, I was also attracted by Cambridge's outstanding reputation!
When I applied to Cambridge, I applied to all the funding opportunities that were available to me. That led me to the Rowan Williams Studentship, a programme established by the Cambridge Trust for students who face severe barriers in coming to study at Cambridge.
The Studentship was set up in part by the Cambridge Refugee Scholarship Campaign (CRSC), but is open to those from areas of instability or zones of conflict or those who are/have been at risk of discrimination, persecution, suffering, violence or other abuse of their human rights, regardless of their official refugee status. I was very grateful to be awarded the studentship.
My cohort was very diverse. I met peers from Mexico to Somalia, and Iraq to Cyprus. Each person had an interesting story to tell.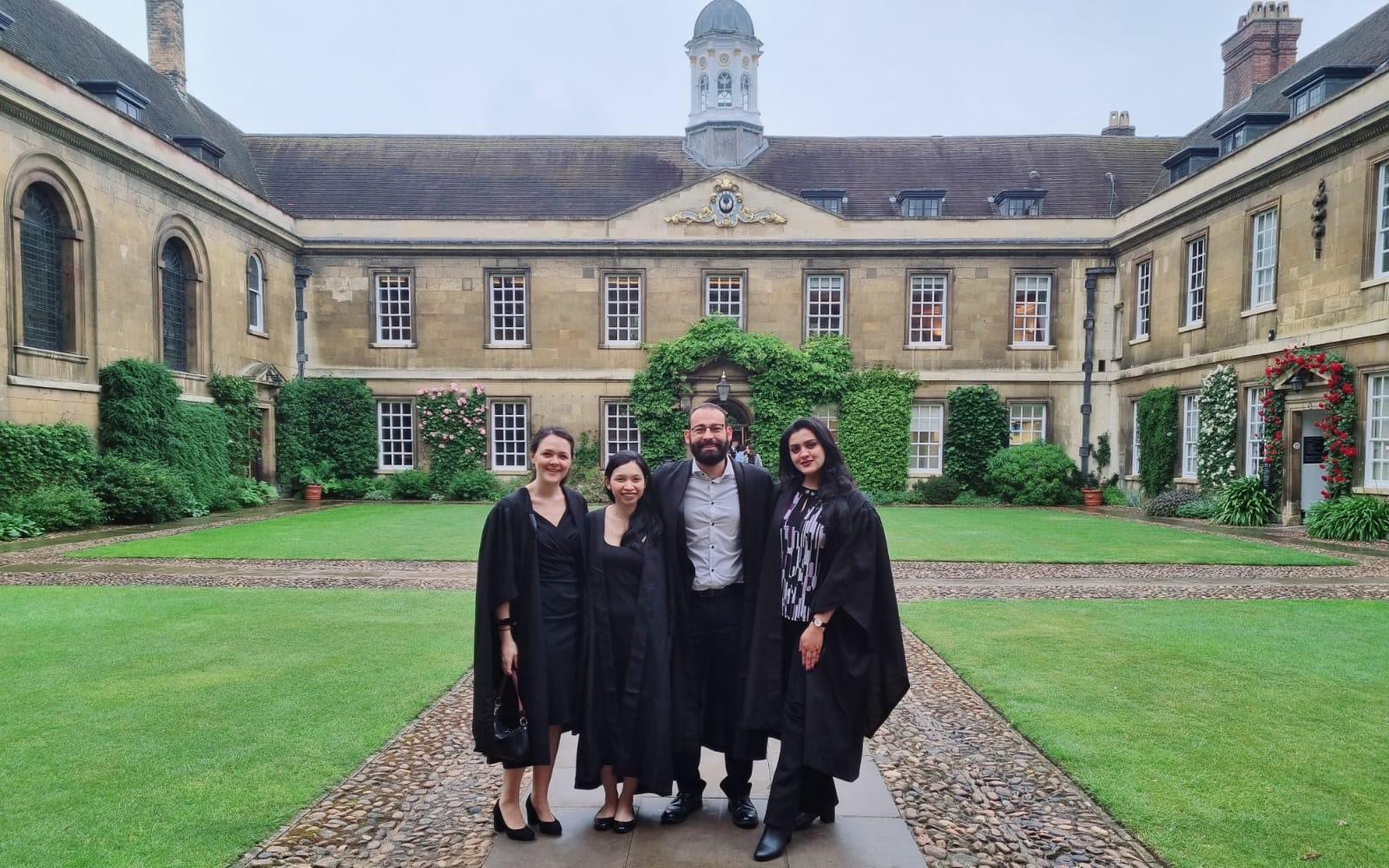 Breaking the bread
I loved formals. They're a really unique part of being at Cambridge! There are very few places in the world where can you go to dinners where you spend just a few pounds and get some pretty amazing meals! And you get to talk to a mix of brilliant and passionate people about what they do and what their research is about.
I was at Trinity Hall, which is a small, close-knit college. I really enjoyed it. I didn't live in the central site but at Wychfield, which is the accommodation site for most postgrads. We really had our own community there. I was in one of the older buildings that had a bigger kitchen, and my neighbours would come over and we'd all gather around and prepare the meals there together. This was a regular occurrence; I was able to get to know a lot of people from various programmes, acquire all these different perspectives from other fields, and gain their insights about what they're doing.
Cambridge is a brilliant community full of brilliant people, so somehow it humbles you. You start to appreciate that there are a lot of amazing people in your field with different experiences of the world.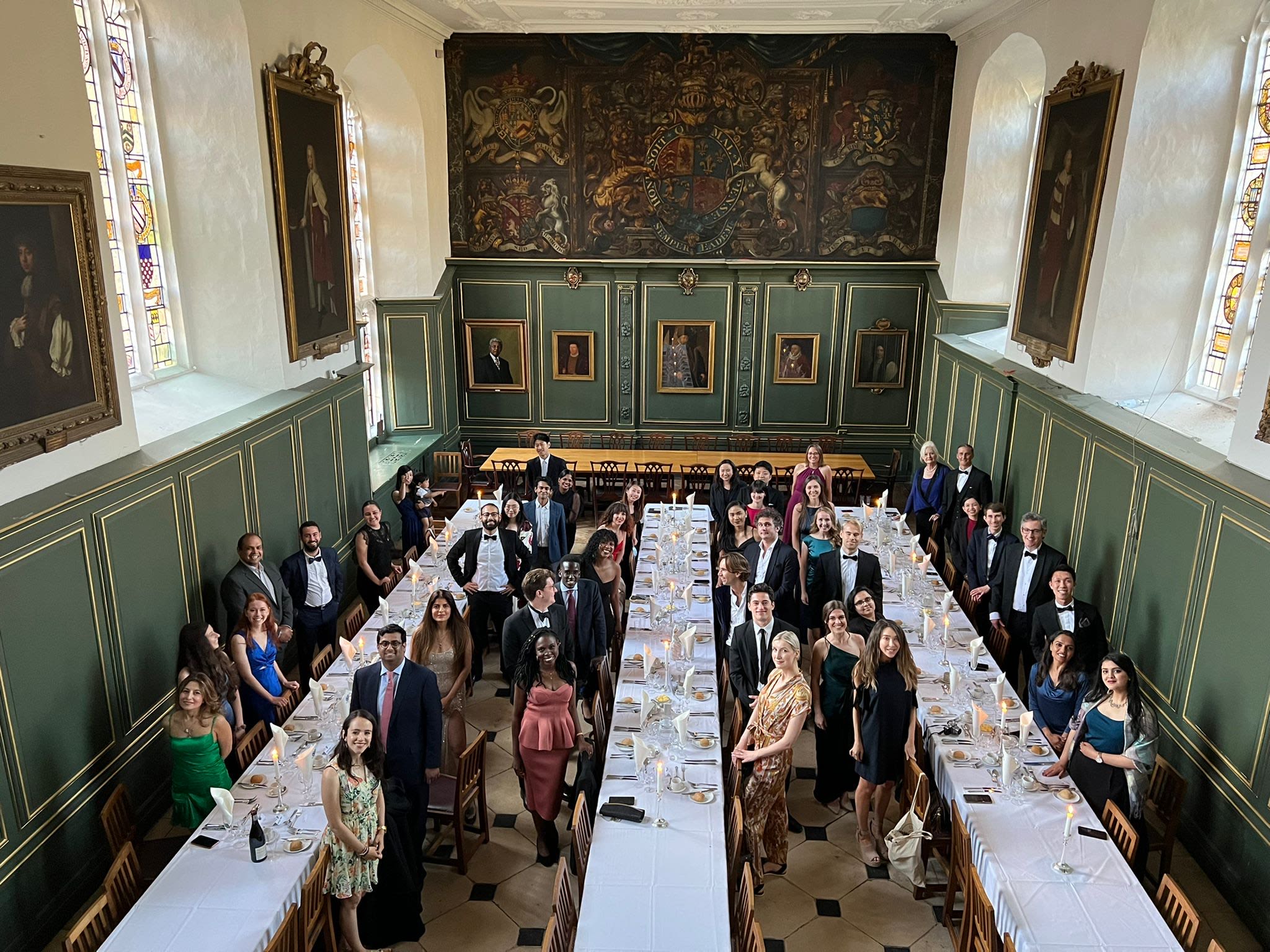 Back to the Philippines
When I got back to the Philippines from Cambridge, I returned to my role in the Financial Stability Unit of the Central Bank, looking at systemic risks in the economy. It's a highly quantitative and technical role. Thankfully we're finally exiting the COVID-19 pandemic, but this crisis enabled us to see how potentially catastrophic events impacted the economy. Now we can see how things are getting better day by day. That's one of my favourite parts of my job, because at first when I took on the role, it felt like a constant crisis. Now, there's hope again.
In the following weeks, I'll be transitioning to a new role at the Anti-Money-Laundering Secretariat. My new role will be less quantitative and economic in nature, and more of a multidisciplinary job involving law enforcement and financial security. Since it's anti-money-laundering, it also touches on countering the financing of terrorism. My Cambridge MA will help me with this. During my MA I learned how to look at policy in a multidisciplinary manner and my new role involves an eclectic mix of policy aspects.
In the longer term, I'm hoping to continue into public service in the Philippines, and further my career in the Central Bank.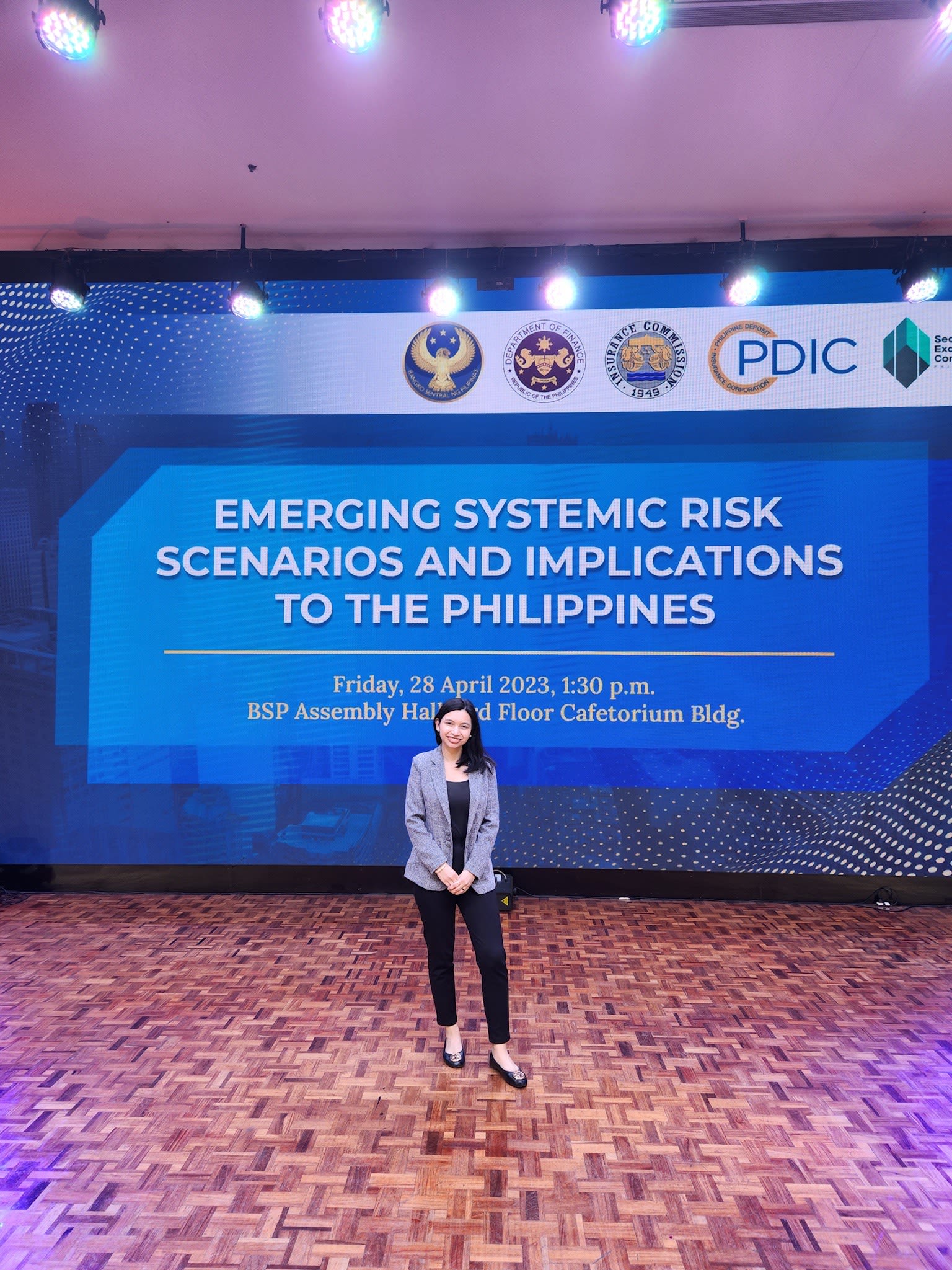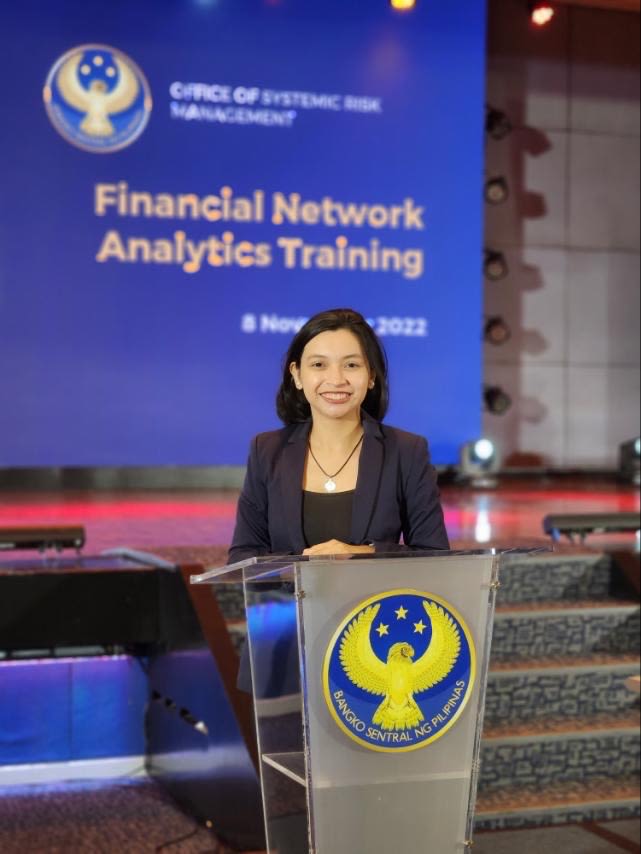 My motivation for entering public service and studying public policy is that I want to design policies that will make the economy of the Philippines more equitable.
We may have one of the fastest-growing economies in Southeast Asia, but we're still a developing economy, and there are many people who struggle. A large reason for this is that the economic policies in the Philippines are very inequitable.
We're already on track to have a vibrant economy, and perhaps even become an upper middle-income economy in the near future. But if most of the Filipino people do not have a share in this growth, or if the growth doesn't trickle down to the most in need, then what's the point of this progress?
So my passion is in making the economy more equitable, more inclusive, and making the Philippines a more stable for place for Filipinos.
My advice to students from the Philippines considering applying to Cambridge? I would say: go for it.
I think the main reason why there are fewer Filipino people at Cambridge and other prestigious universities is that they don't feel as confident as some other nationalities to apply. I've noticed that many Filipino students are discouraged to apply, because they think their educational preparation is not commensurate with what prestigious institutions like Cambridge require.
But my experience in Cambridge is that even with a degree from the Philippines, as long as you're a hard-working student who is passionate about their subject, it's enough. It's not a disadvantage at all. In fact, in Cambridge, Filipinos can work side-by-side with others who studied in the UK, and you would not know the difference. At Cambridge, everyone is equal.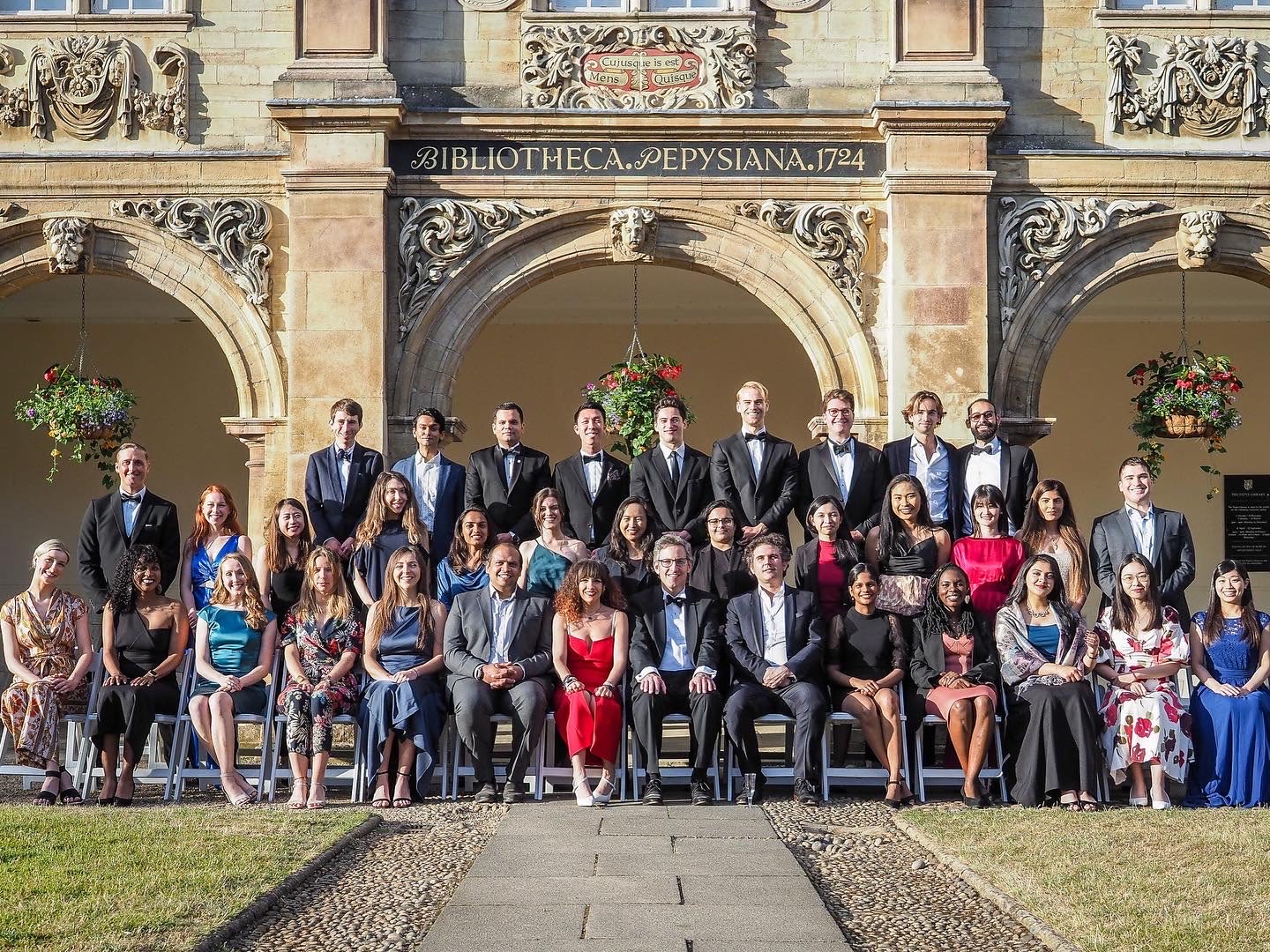 Cambridge's Public Policy Class of 2022
Cambridge's Public Policy Class of 2022