Virtual tour of the Breaking Point exhibition at the Museum of Zoology
Virtual tour of the Breaking Point exhibition at the Museum of Zoology
Tuesday 28 September 2021,

11.00am

to

11.50am

BST
Tuesday 28 September 2021,

11.00am

to

11.50am

BST
Explore this summer's exhibition Breaking Point at the Museum of Zoology, with a tour led by the Museum's Assistant Director, Jack Ashby. Set amongst the taxidermy, skeletons and specimens in jars, the fragility of fired clay as a material is explored in a context of ecological decline, ecosystem collapse and environmental change and uncertainty. The virtual tour will be followed by a live Q&A.
Speakers
Jack Ashby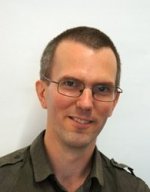 Author and zoologist Jack Ashby is the Assistant Director of the University's Museum of Zoology. His work centres on engaging people with the natural world, chiefly through museums. Jack's recent book, 'Animal Kingdom: A Natural History in 100 Objects', explores what we can learn about the incredible mechanisms behind life on earth from specimens in museums; as well as discussing how natural history museums represent nature. Jack's main zoological passion is the mammals of Australia, where he regularly undertakes ecological fieldwork. 
Booking information
Booking for this event is now closed.