Dr Hamied 'Frontiers in Chemistry' Alumni Webinar- Women in Chemistry
Dr Hamied 'Frontiers in Chemistry' Alumni Webinar- Women in Chemistry
Thursday 3 February 2022,

6.00pm

to

7.15pm

GMT
Thursday 3 February 2022,

6.00pm

to

7.15pm

GMT
National Cancer Institute
National Cancer Institute
Our two guest speakers are both alumni of the Yusuf Hamied Department of Chemistry. Professor of Biological and Biomedical Chemistry Melinda Duer and Pfizer's Head of Medicine Design Charlotte Allerton discussed their recent topical research, as well as their journeys as women in science, as we supported the UN's International Day of Women and Girls in Science and recognised the contribution so many women have made to Chemistry.
Deputy Head of Department Dr Nick Bampos, in his role as Equality Champion & Athena Swan Committee Chair, introduced the webinar and moderated an interactive question and answer session with the speakers.
Speakers
Charlotte Allerton (Jesus 1997)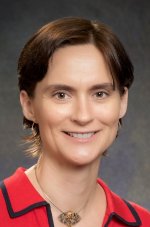 Charlotte Allerton is Head of Medicine Design at Pfizer, where she leads the scientific disciplines of medicinal chemistry, pharmacokinetics, dynamics and metabolism (PDM) and discovery sciences. Most recently she has been leading the discovery of Pfizer's novel COVID-19 oral treatment, now awaiting regulatory feedback regarding potential emergency authorisations. Charlotte completed her BSc at the University of Nottingham, and her MPhil in organic chemistry at Cambridge under the supervision of Professor Ian Paterson, who recalls: "Charlotte was one of my star students."
Dr Nick Bampos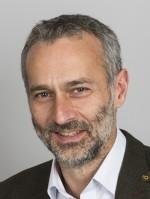 Deputy Head of Department Dr Nick Bampos, whose research interests involve using NMR for the structural and dynamic characterisation of a diverse range of compounds, has been the driving force behind the Department's Athena Swan Silver award and other initiatives for advancing gender equality.
Booking information
Booking for this event is now closed.