Dear Madam/Sir,

As this academic year draws to a close under the most unprecedented of circumstances, I have been fantastically grateful for how our entire Departmental community has come together to overcome the many challenges we have faced. As I write this our undergraduates are sitting their end-of-year assessments remotely. Thanks to the heroic efforts of our staff, we have been able to quickly adapt to provide online lectures, revision sessions and supervisions this term, and create a system for online assessment that will ensure all our graduating students will leave with a degree of which they can be proud. We've been so impressed with how our students have adjusted to the 'new normal', and how they worked with us to ensure that the new assessment format was fair for all. After the exams are over, our work will continue over the summer, preparing to welcome as many students as possible back to Cambridge next October for face-to-face teaching via supervisions, practicals and (fingers crossed!) field work. We look forward to giving our students a fantastic experience, no matter what the world throws at us!

The lockdown has been particularly challenging for our graduate students, who have been unable to access the labs for several months. The challenges faced by many are beautifully described in blog posts written by graduate students Nick Barber and Will Knapp. After spending 14 months preparing for the central field campaign of his PhD, Nick saw his plans go up in smoke at the last minute due to the coronavirus crisis. Will is adapting by using his time away from the labs to hone other essential research skills. Despite the toll that such setbacks take on students' motivation, mental health and scientific progress, their positivity and determination to make the best out of a situation that is beyond our control is inspiring. The Department is currently working on plans for the safe re-opening of laboratories, which we hope will enable staff, postdocs and graduate students to resume essential research in the coming weeks.

In the meantime, social life in the Department carries on much as it did before with daily coffee time, weekly seminars, happy hour and quiz nights, all delivered through the magic of videoconferencing. Who knows, by the time this crisis ends I may even have learned to unmute myself before speaking!

I hope you and yours remain safe and well.

Yours,

Richard

Richard Harrison
Head of Department
'Wonderchicken' fossil from the age of dinosaurs reveals origin of modern birds
The oldest fossil of a modern bird ever discovered, dating from the age of dinosaurs, has been identified by an international team of palaeontologists, led by Earth Sciences' Daniel Field.

Affectionately nicknamed the 'Wonderchicken' this spectacular fossil includes a nearly complete skull, hidden inside nondescript pieces of rock, and dates from less than one million years before the asteroid impact that eliminated all large dinosaurs. The team believes the new fossil helps clarify why birds survived the mass extinction event at the end of the Cretaceous period, while the giant dinosaurs did not.

To coincide with the publication of the team's findings, the Sedgwick Museum's first online exhibition, Dawn of the Wonderchicken, is dedicated to the research and discovery.
From the Earth Sciences Blog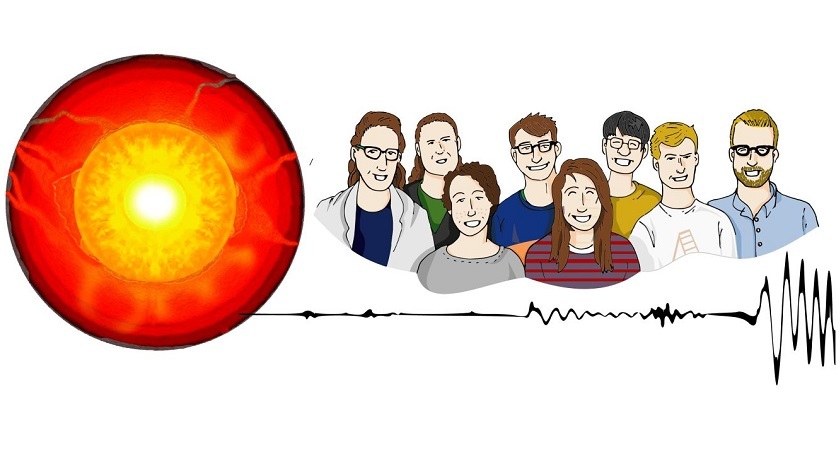 Deep Earth Explorers online
The Deep Earth Seismology Group seeks to unravel and expose the mysteries of the Earth, thousands of kilometres beneath our feet. Their interactive museum exhibition opened to the general public in the Sedgwick Museum just weeks before the Museum temporarily closed due to COVID-19. Since then the team has created a website hosting an online version of their exhibition, including the interactive exhibits, so people are still able to enjoy the experience from home. The website also has activities to try at home and information about the Group's research.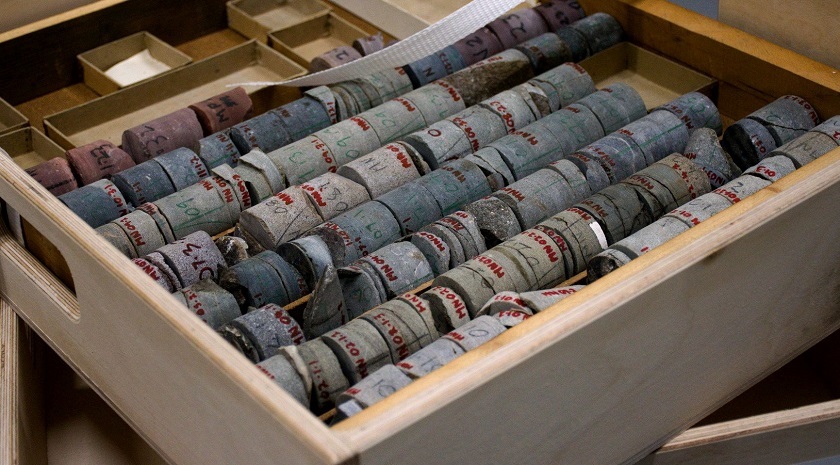 Moving a mountain: the volunteers' view
The current lockdown situation has put the move of the Sedgwick Museum's research collections on hold. Using the time to reflect on the project so far, the volunteers discuss in a series of blog posts why they decided to volunteer, what interesting specimens they have seen and what has surprised them about the project.

The Museum is looking forward to welcoming volunteers old and new back to the project once it is safe to do so.