Celebrating difference - Lord Chris Smith
Lord Chris Smith (Pembroke 1969) was not only the first openly gay male MP in the House of Commons, but also the first openly gay Cabinet Minister in the world. Now he has returned to Pembroke College as Master, where he broke another barrier to become the first openly gay head of a Cambridge College.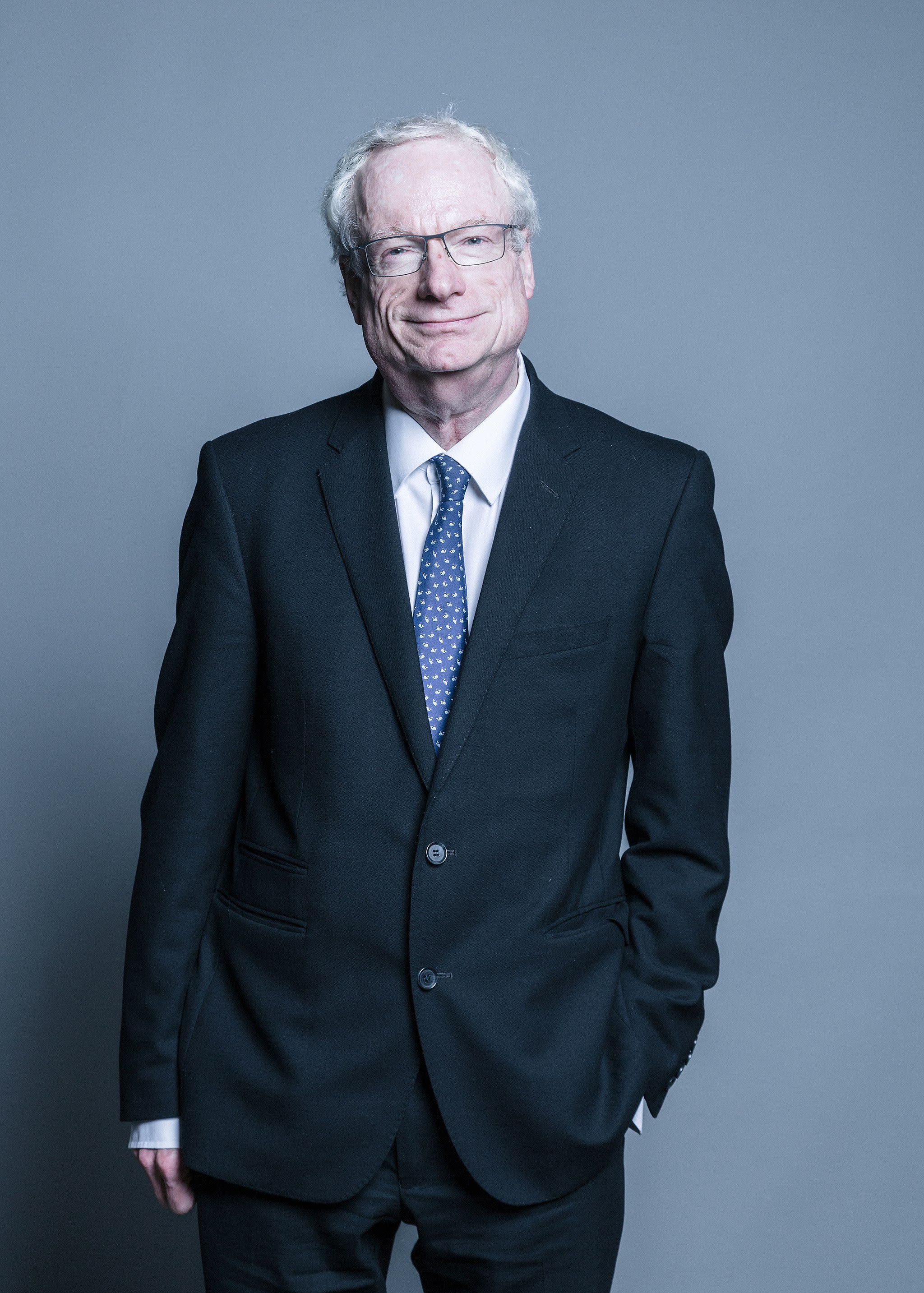 "I was scared stiff", Chris Smith laughs, as he recalls the days before arriving at Pembroke College as an undergraduate student in 1969. "I was even more scared stiff when I came up for my interview. It was a car crash, and I'm still completely surprised that the college decided to let me in". The first person in his family to go to Oxford or Cambridge, Chris applied because it was "the best place to study English", the subject for which he had a great passion. "I also wanted to throw myself into political activity, both in college and at the Union. In the end, I got a degree and became President of the Union. I enjoyed my time here immensely."
In fact, Chris enjoyed his time studying English at Cambridge so much that three years were not enough. He began a PhD, going on to spend a year as a Kennedy Scholar at Harvard in 1975. Yet throughout his studies, he hoped eventually to pursue a career in politics: his other great passion.
Recalling his interview for the Kennedy Scholarship, Chris remarks: "I will never forget the first question they asked me. They said: "Well, Mr. Smith. From what you've said in your application, it would seem you want to have some sort of a career in public life. What's the relevance of English to that?" And I can remember… from somewhere came the perfect answer. I said that I thought there was no better preparation for a career in public life than the study of English literature, because it would tell you more about character, relationships, society, joy, sorrow, emotion, and intelligence than anything else possible. And I still believe that to be fundamentally true."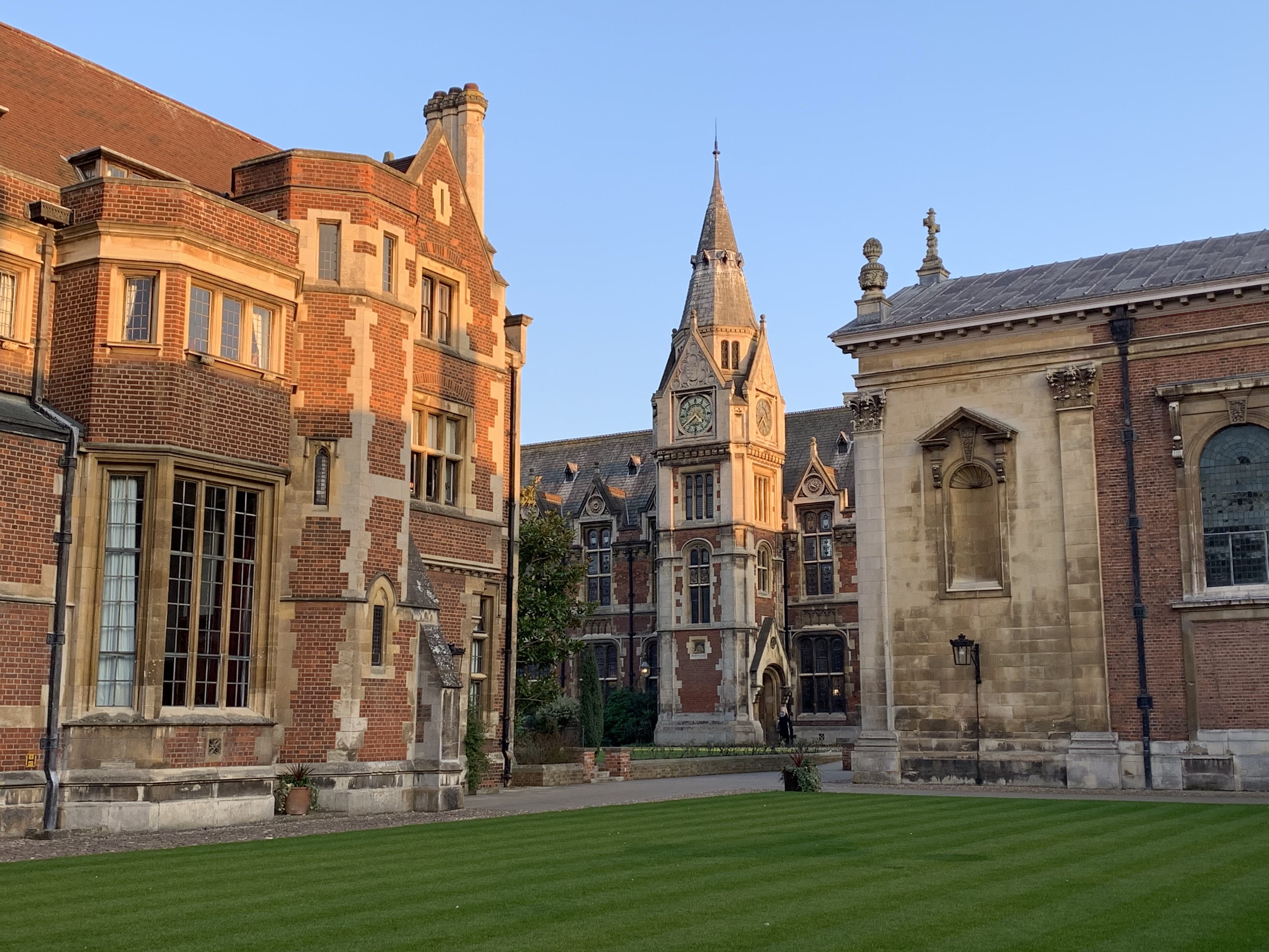 Upon his return to the United Kingdom Chris happily entered the world of work, finding roles in housing associations and cooperatives, and in 1978 being elected as a councillor in Islington where he was living. The only thing holding him back from fully investing in his political career was his unfinished PhD. "I suddenly thought, "If I don't finish my PhD now, I'm never, ever going to get it finished." So I wrote to the Board of Graduate Studies and said, "I am submitting my thesis on the 30th of September." And I made myself get up at 6am every morning to work on it, and do more late at night." Eventually Chris's determination paid off, and he delivered his thesis through the letterbox of the Board of Graduate Studies, as promised, at five minutes to midnight on the 30th of September.
From this point onwards, Chris's political career began in earnest, and soon went from strength to strength. In 1979 he stood as the Labour parliamentary candidate in the General Election, in what he recalls as the "dyed-in-the-wool" Conservative seat of Epsom and Ewell. "I can tell you that walking down Epsom high street on a Saturday morning wearing a red rosette was an experience only for the brave in those days…", Chris says, with an uneasy laugh.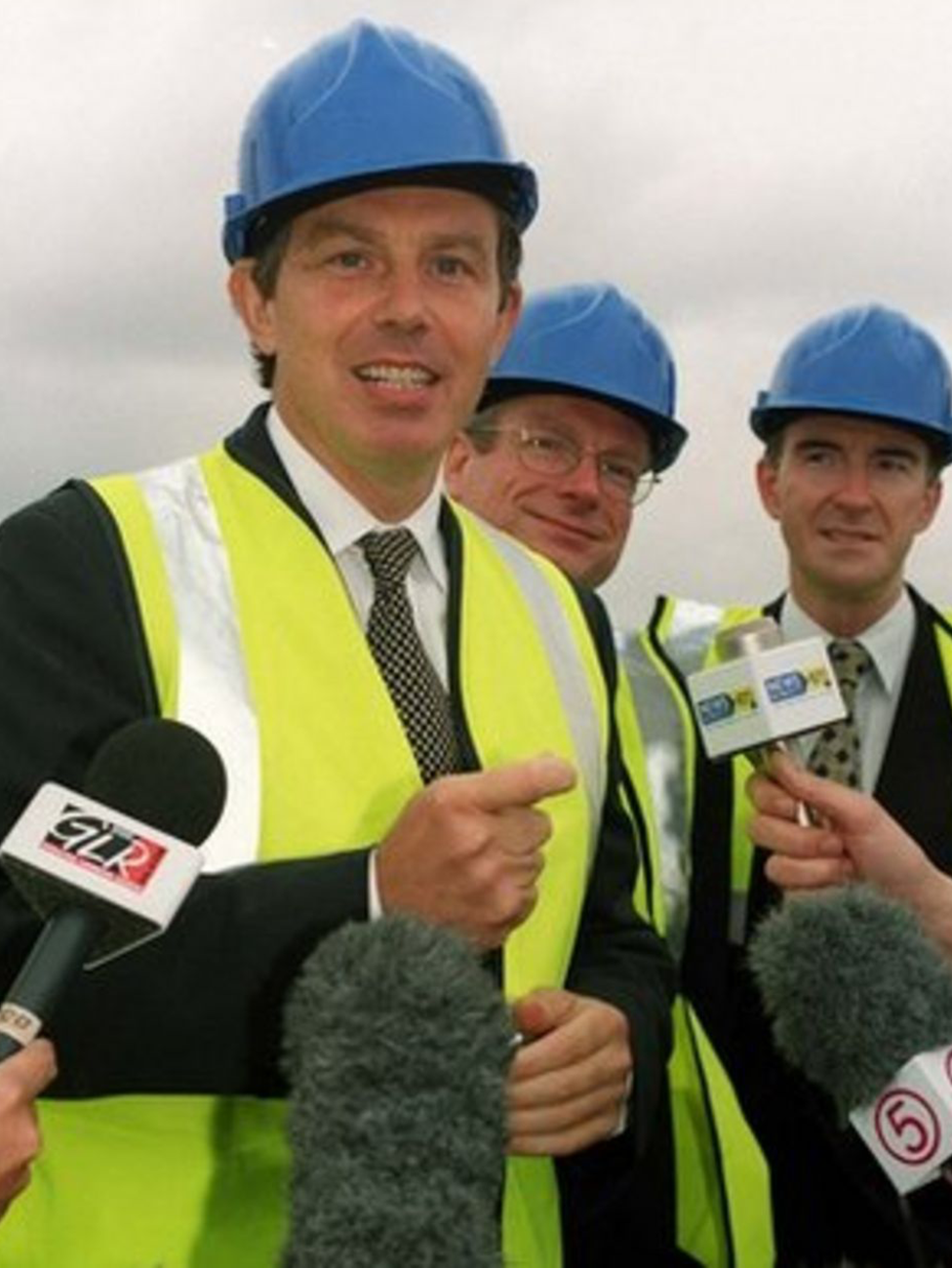 Four years later he was elected as the Labour MP for Islington South and Finsbury, in what he remembers as a "very, very marginal win". Yet he soon gained a large majority and served as the MP in this constituency for 22 years. After several roles in the shadow cabinet in opposition, Labour came into government in 1997 and Chris was appointed as the Secretary of State for Culture, Media, and Sport, where he spent "four very happy years". Among his most significant accomplishments were restoring free admission to national museums and galleries, establishing Creative Partnerships for schools and the Foundation for Youth Music, expanding funding for the arts and sport, and championing the creative industries for the first time in Government. Chris then returned to the back benches in 2001, becoming one of the leaders of the parliamentary opposition to the Iraq War.
The year 2005 marked a turning point for Chris Smith, when he stood down from the Commons in favour of "heading off and doing other things", among them establishing the Clore Leadership Programme, and becoming Chairman of both the Environment Agency and the Advertising Standards Authority.
Chris's eminent political career is testament to his skills as a leader, and he attributes part of his success to the lessons he learnt while studying - and socialising - at Cambridge.
"I discovered that the really important thing in life, in the immortal words of EM Forster, is 'only connect'. Connecting with other people and building relationships with those around you is far and away the most important thing."
Indeed, Chris believes that there are two fundamental secrets of being a good leader. "One is this idea of learning to connect - leading with people, rather than trying to be out front. The other thing is knowing yourself. If you want to have any sort of influence or standing in the world, you really need to know who you are. What it is that makes you tick, what your values are, what your strengths and weaknesses are, what you believe in. Knowing yourself, warts and all, then enables you to become the best you that you can possibly be." Cambridge, he says, afforded him the space not only to realise the importance of forging connections with others, but also to truly begin to know himself.
For Chris, part of knowing himself was understanding his sexuality. "I was gradually becoming aware of my sexual orientation, but I didn't express it while at Cambridge. I sort of wish I'd had the courage to come out much earlier, but it was a very closeted environment. There was one student I knew of who was very obviously out and championed same-sex relationships, but it was very rare for anyone to be open and passionate about it. Of course, we have moved on enormously and joyously since then."
Part of the reason society has moved on to such a degree is due to the pioneering actions of people like Chris, who made history for becoming the first openly gay male MP in the House of Commons. During a rally against a possible ban on gay employees by Rugby town council, he began his speech with the words: "Good afternoon, I'm Chris Smith, I'm the Labour MP for Islington South and Finsbury, and I'm gay."
Remembering this moment, Chris says: "When I came out publicly in 1984, it was a year or so after I'd been elected. Then when I became a cabinet minister 13 years later, I was the first openly gay cabinet minister anywhere in the world. And the rather wonderful thing was that when that happened, no one really noticed - which actually showed me how much progress we had made."
Chris was proud to be part of a government that accomplished several significant things for the LGBT+ community, including equalising the age of consent, abolishing Section 28, and introducing civil partnerships. "We made huge progress, and that progress continued with the introduction of equal marriage. But are there still things to be done? Yes, absolutely. There's the need to ban conversion therapy, and still a lot of progress that needs to be made on trans rights. And of course there is a huge amount to be done around the world where anti-LGBT legislation remains in place. We must do what we can to support activists campaigning in those countries. Not impose anything, but try to help, support and encourage local activists to change the circumstances they are facing."
Chris Smith returned to Pembroke College in 2015, when he was elected as Master.
"I have to say there's a rather lovely circularity about life", Chris smiles.
In his role as Master, he is surrounded by young people at the outset of their lives, as well as "highly intelligent and incredibly interesting colleagues". He describes feeling lucky to be around "a bunch of really bright young people who are full of hope and aspiration and intelligence", and jokes that he even enjoys not being able to understand what some of them work on. "It's not just constantly interesting, but also rejuvenating."
I wonder how life has changed since he walked the grounds of his college as an undergraduate student. "There are of course some things that are different. There are some new buildings, the food is infinitely better than it was 50 years ago…and you no longer need to climb in over the back wall late at night," he laughs. "But of course above all, the college - rather wonderfully - is now full of women as well as men, which it wasn't in my day."
Attitudes towards gender and sexuality have, of course, changed significantly since Chris Smith was a student at Cambridge. "I often say that you start with fear, prejudice and hatred, and you move to something that you can sort of call tolerance, and then you move to something called acceptance, and finally you move to something called celebration. Even in Cambridge, we can always learn more about how to genuinely celebrate difference. Because actually, the fact that we are all different - the huge diversity of sexual orientation, of gender expression, and of sense of identity amongst the student population - should be truly celebrated."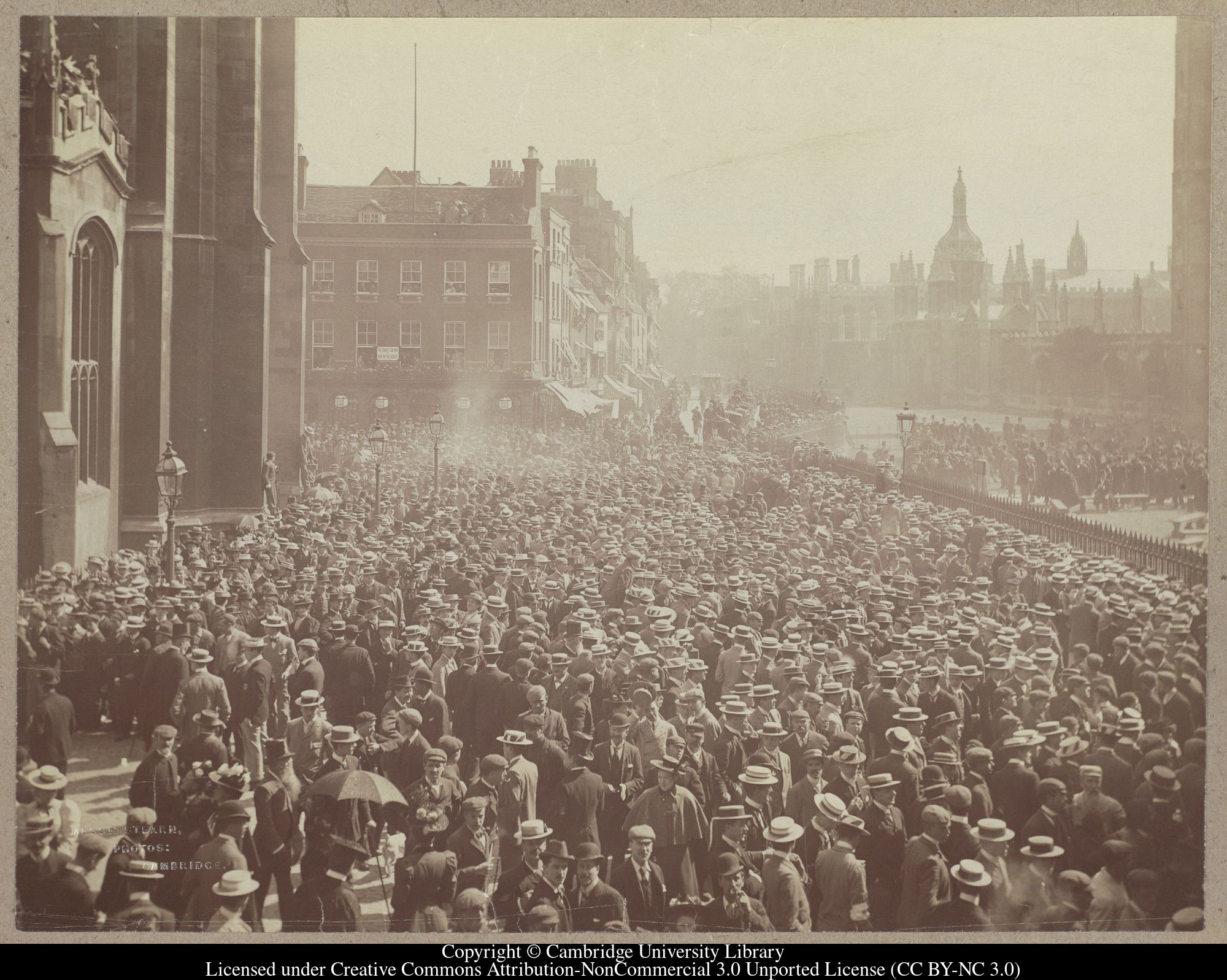 Just as Chris has gone a long way to truly celebrate the LGBT+ community in his political career, he continues to do so for his community at Pembroke College. During LGBT+ History Month he hosts talks and invites guest speakers such as Peter Tatchell, Michael Cashman, and Ian McKellen - people who he sees as campaigners, advocates, and role models for the college community. As we talk, he is about to host drinks at the Master's Lodge for anyone who identifies as LGBT+, students and staff alike.

"I will also be available whenever, to anyone who might want advice, guidance or support, at any stage. I'm always here if they want to come and chat."
As he looks back on his life and career - from the young man who was "scared stiff" before his first days at university, to his current position as master of Pembroke College - Chris reflects on one aspect of Cambridge life which has remained the same since his days as a student. "Every year I see students arrive here at the start of their first year, and they're awkward and shy and scared, in exactly the same way I was. And by the time they've been here for a couple of years, they are much more confident. Not just confident in a social setting, but confident about who they are. And this confidence, this connection, is the greatest gift that Cambridge gives to people."